Phar Lap: The depression years and the Melbourne Cup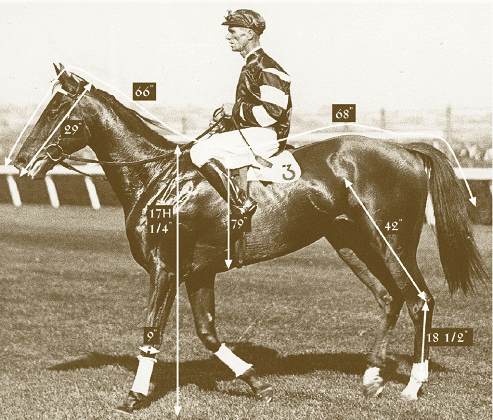 The Great Depression of the 1930s was the most widespread, severe and longest depression of the 20th century, and Australia was one of the nations struck hardest by the global economic downfall.
Coinciding with the Great Depression was the rise to success and fame of the champion thoroughbred racehorse, Phar Lap, fondly known as Big Red, Wonder Horse, Red Terror and Bobby.
At a time when Australian citizens were unable to pay rent and evicted from their homes, when prices for products such as wool and wheat had fallen drastically, when industries were collapsing and a record high 29 per cent of workers were unemployed, civil unrest was peaking.
These were dark times for Australians, where light-hearted and uplifting moments were few and far between. Watching horse racing events, which had become increasingly popular every since the first race meeting in Sydney in 1810, was a leisure activity people could enjoy with their friends and enabled them to forget about their troubles for a while – this never rang more true than during the years of the Great Depression.
The Wall Street Crash of October, 1929 – the spark that ignited the Great Depression that would ultimately affect all Western industrialised countries – occurred at roughly the same time when the racing industry and general public were becoming acutely aware of just how good a racehorse Phar Lap was.

Phar Lap, who's name derives from the common Zhuang and Thai word for lightning, was born on October 4, 1926 in New Zealand and trained and raced in Australia, beginning his racing career in 1929 as a two-year-old.
He finished dead last, seventh, outside the top eight and eighth in his first four races, before winning his first race on the 27th of April, 1929, at Rosehill, in the Maiden Juvenile Handicap.
A middle of the field, fourth, eighth, fourth and second placing were his results over his next five starts, before a string of four consecutive wins across late September to early November signalled his arrival as a genuine champion (the Rosehill Guineas, AJC Derby, Craven Plate and Victoria Derby).
After leading the field early, he would go on to run third in the Melbourne Cup at Flemington in his very next race.
The hype surrounding this young and enthusiastic thoroughbred grew. Phar Lap was managing to restore faith to a destitute and emotionally drained society.
From his next 17 starts, he would finish first an amazing 15 times, including another Craven Plate win, a Randwick Plate win and WS Cox Plate victory, before a brush with death sent shock waves around the country.
Building such an impressive achievements list, there were still those who wanted to stop Phar Lap's success at any cost. On Saturday morning, on the first of November, 1930, two men tried to cowardly gun the horse down in a drive-by shooting.
Fortunately, they missed, and unfazed by the incident, Phar Lap went on to win the Melbourne Stakes that very day.
Three days later, starting as the heavy favourite, Phar Lap ran a brilliant race to take home a Melbourne Cup victory.
Phar Lap won two more races before the end of 1930, and then claimed victories in every meet in 1931 leading up to the Melbourne Cup, aside from a second-placing in the CM Lloyd Stakes at Flemington.
The great horse was handicapped by the Victorian Racing Club (VRC) in an attempt to level the playing field for the upcoming Melbourne Cup event, and he was forced to carry 68 kilograms – an unprecedented weight.
Phar Lap's co-owner at the time, Harry Telford, advised his partner David Davis that Phar Lap shouldn't run carrying that extra weight, but Davis raced him anyway. Phar Lap finished in eighth position in what would be his last race in Australia.
The horse and his owners were invited to race in Mexico the following year, in the Agua Caliente Handicap – a meet which was offering $50,000 (USD) in prize money (a huge amount, which was actually halved due to the economic crisis).
On a foreign dirt track and in very different weather conditions to what he was used to, Phar Lap stormed to victory by more than two lengths, and in the process, set a new record for the meet of two minutes and 2.8 seconds.
The victory in the Agua Caliente Handicap was Phar Lap's final race.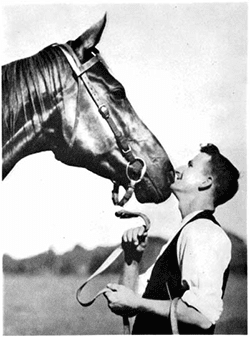 Tragically, the great thoroughbred horse hemorrhaged to death on the fifth of April, 1932, in a ranch near San Francisco while recovering from an injured hoof. He was found with a high temperature and in pain by Tommy Woodcock, the horse's strapper for the visit to America.
To this day, how Phar Lap died remains disputed. It was found, following multiple autopsies and investigations, that Phar Lap's stomach and intestines were inflamed prior to his death. Bacterial gastroenteritis, consuming poisonous insecticide, and accidental and intentional arsenic poisoning, are all theories concerning the cause of Phar Lap's death which have been hotly debated.
Intentional poisoning is often cited as the cause, with the idea that U.S. mobsters killed him off because they were scared the horse could do real damage to illegal bookmaker businesses.
Such was the stature and grandeur of Phar Lap, that his racing career and death generated so much noise, not just in Australia, but in New Zealand, America and elsewhere around the world. He left an imprint on the Australian racing industry that will never be forgotten, in a time when there was very little to cheer about.
Phar Lap was inducted in both the Australian Racing Hall of Fame and New Zealand Racing Hall of Fame, was honoured on a postage stamp by the Australia Post, is featured in the Australian citizenship test, has his heart on display at the Institute of Anatomy in Canberra, his skeleton on display at New Zealand's National Museum in Wellington, and his stuffed body (with his hide) on display at the Australia Gallery at Melbourne Museum.
A national icon, Big Red has his very own life-size bronze statue at Flemington Racecourse, and his record breaking career gave hope to the millions of people suffering through some of the toughest times this country has ever seen.