No travel restrictions for Wannabe 'N' Paris despite Trentham setback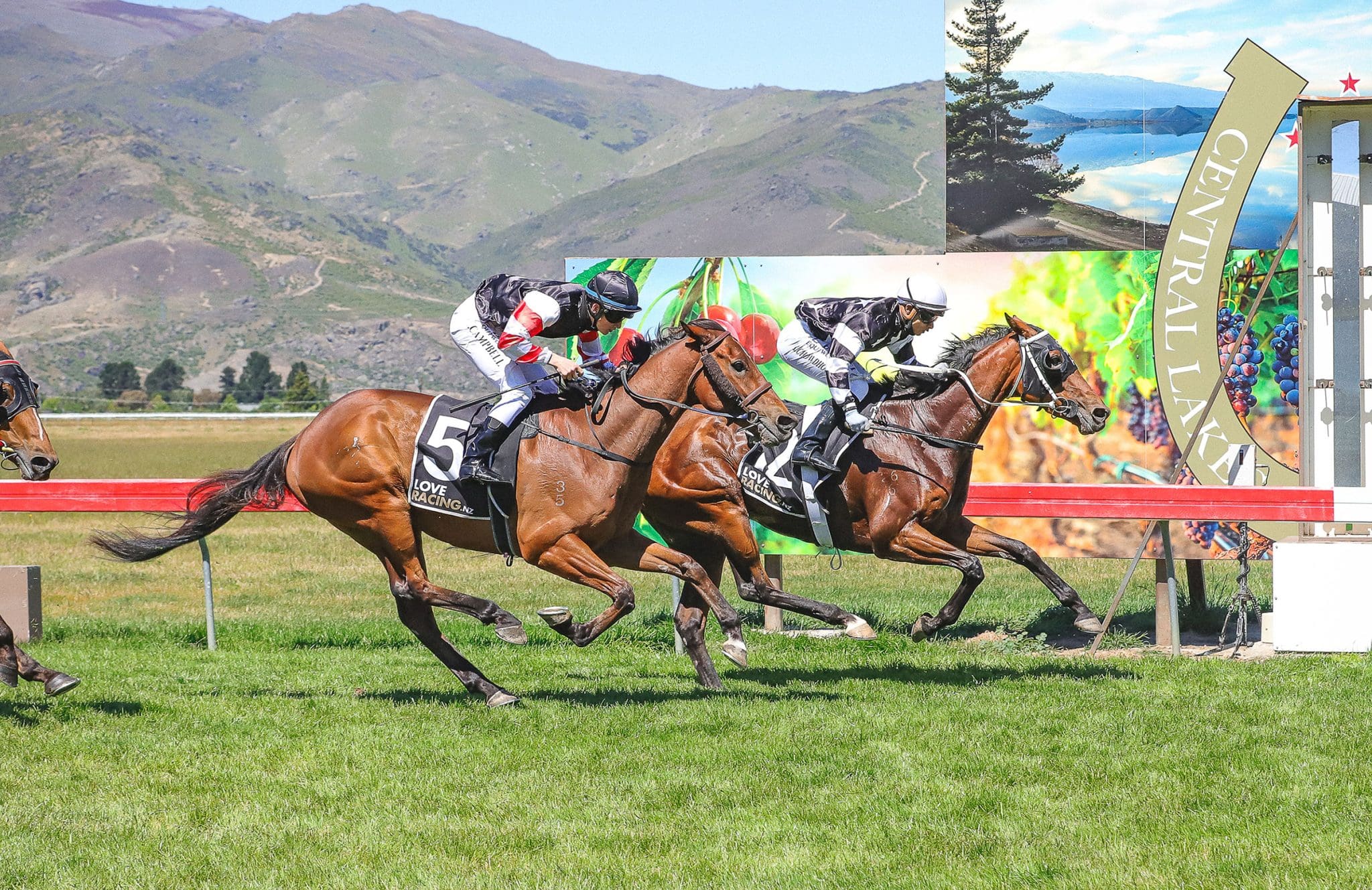 Wannabe 'N' Paris, a contender for Saturday's C S Stevens Memorial Banks Peninsula Cup (1800m) at Riccarton, might just not want to be at Trentham.
That's the thought of North Canterbury trainer Paul Harris after the Reliable Man five-year-old mare's second trip to the North Island track ended even worse than her first.
Wannabe 'N' Paris was late-scratched from the Group 3 Wellington Cup (3200m) after she reared over backwards in the birdcage.
Harris said Wannabe 'N' Paris became unsettled in the birdcage and twice froze in her tracks, the second time right in the path of a following horse, which made contact with her and prompted her to rear.
"I'm not really sure if Wellington is her place to be honest," Harris said.
"The first time she went up, she ran fourth but she should have won the race if her saddle hadn't slipped and now she's been a late scratching from a Wellington Cup that we really thought she was a top-four chance in.
"It might be that Trentham's not her go but the only thing is I'm pretty keen about getting her back there for the New Zealand St Leger (Listed, 2600m) but we'll just see how she's going.
"The best thing is she's come home and got a clean bill of health. We had a chiropractor go over her and our vet took her blood and that's good and her work has been great."
Harris will now look to Wannabe 'N' Paris for a bold run at Riccarton with a view to backing up a week later in the Invercargill Gold Cup (2600m).
"This race really is a stepping stone towards that race and that really looks a nice race for her," he said. "Apart from a couple of the nice southern stayers, I can't see the field being much different to what she'll race against at Riccarton on Saturday.
"If it's a wet track down at Invercargill, that will nullify a few of them and she's equally as good on a wet track as she is on a hard track.
"She'll go a bold run on Saturday but might just be vulnerable the last 100m after missing that race at Trentham but the wet track might just play in her favour. She might just get her own rules in front and if she sneaks away, she'll be hard to beat."
Bookmakers opened Wannabe 'N' Paris at +1400 for the Banks Peninsula Cup in a market headed by William Wallace at +400, El Gladiador at +450 and Zouluminous at +500.
A winner of five of her 35 starts, Wannabe 'N' Paris has enjoyed a fruitful summer, winning the Cromwell Cup (2030m) in late November and a 2200m race at Timaru since.
Harris has a formidable team in action at Riccarton with Seraphic, Goodanya, Beau Stitch, Lightning Ridge, Cats In The Cradle, Fame Shines and Ocean Away all entered on the undercard.
He said Goodanya had raced below expectations at Trentham last start but subsequent blood tests had shown up a virus, which he has since overcome.
"With it being a heavy 10, he'll probably run in the open sprint. His work this week has been very good," Harris said.
Harris will decide closer to raceday whether last-start Trentham placegetter Beau Stitch joins him in that race, tackles an undercard lower-grade race or holds off a week for Invercargill.
"He's come back from Trentham thinking he's 10-foot tall and bulletproof. His run was very good at Trentham. He just got left in front a long way out but he stuck on very gamely," he said.