Moroney brothers make long-awaited return home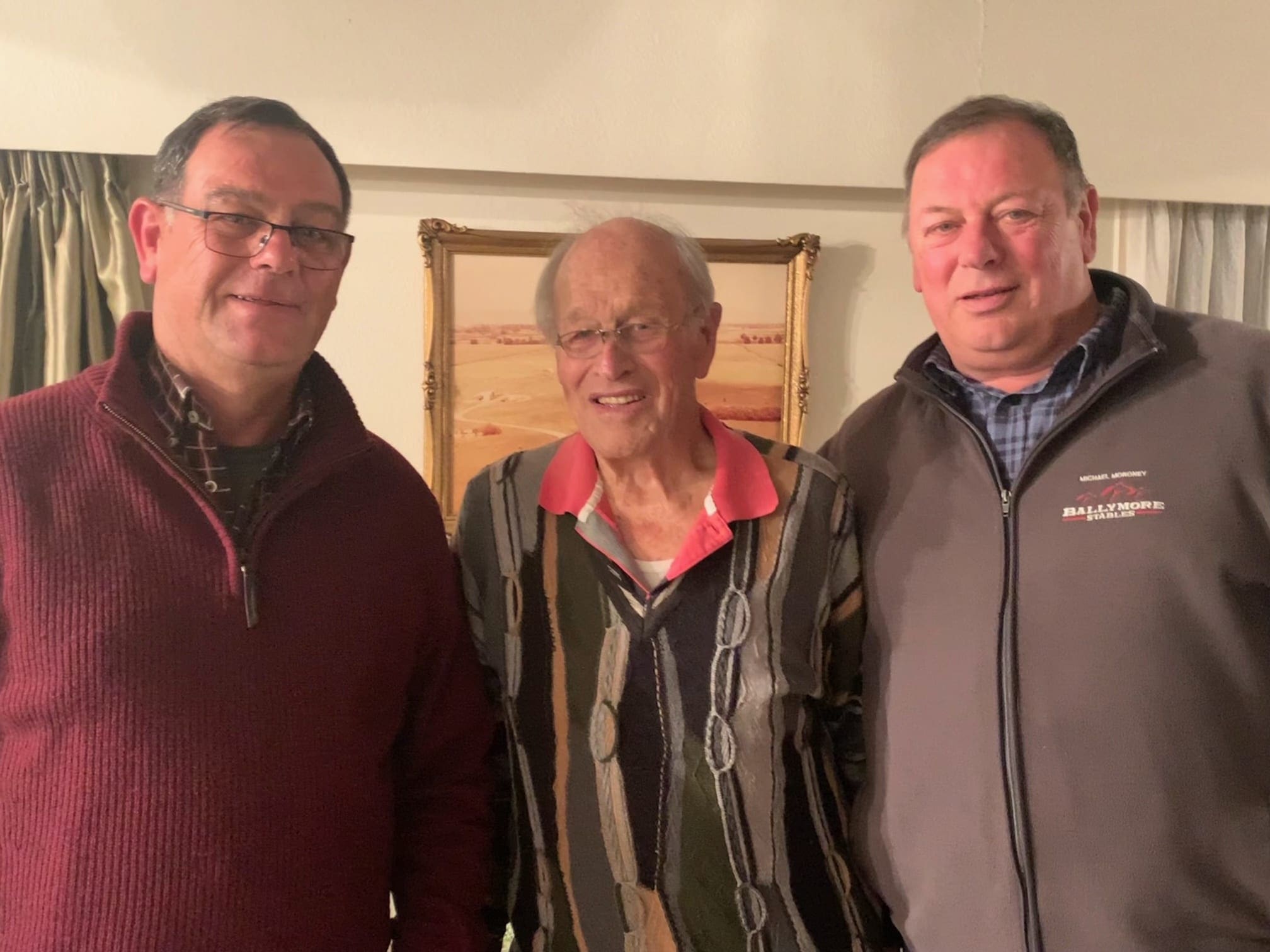 A year and more since COVID-19 changed the world that we knew, over the past week Mike and Paul Moroney have finally made it back to New Zealand to catch up on family, friends and business.
Like so many others, the Melbourne-based brothers' personal and commercial lives have been unimaginably compromised. Mike is the principal of Ballymore Stables, the only established trans-Tasman training operation with bases at Matamata and Flemington, while Paul and his partner Catheryne Bruggerman operate an international bloodstock consultancy.
Between them, the brothers have stamped their mark on racing, something that began as teenagers in their hometown Matamata and spread without boundary. Over four decades Mike has trained the winners of 52 Group One races, while horses selected for purchase by Paul include nearly 140 individual stakes winners, the majority under the Ballymore banner.
Their return to New Zealand this week had been a long time coming and enabled them to re-engage with family members, most of all their children and in Mike's case grandchildren, plus of course their elderly parents Denny (known to many by the name Horace) and Mary.
"Dad is in his 90s now and has had his health issues over the past little while, so Mike and I were both keen to get back and catch up with him and Mum," Paul Moroney said.
"It's been good to just be able to see them and our other family members again, a chance to get up to date on all the news."
For both, COVID-19 times have meant adapting their business models within continually evolving geographic boundaries and associated practices. That hasn't prevented Mike and his Matamata-based training partner Pam Gerard from enjoying another successful season headlined by a Group One Queensland winter carnival double by Tofane, while Paul has also kept busy buying at live and online auction sales.
"Tofane has been a highlight but overall between the two stables we've had another good season," Mike said. "We aim for something in the region of six to seven million dollars in stake-earnings and we've done that again, so I've got no complaints."
The Group 1 Cox Plate (2040m) is on the Ocean Park mare's spring agenda, which will mean stepping into unknown middle-distance territory, but Moroney believes a goal of that magnitude is warranted for the rising six-year-old, whose three Group One wins have all been at 1400m.
"She had a break in New South Wales on her way down from Queensland and is due back in work next week. At this stage she'll kick off her spring campaign in the Memsie Stakes (Group 1, 1400m) at the end of August and then step up to a mile in the Makybe Diva (Group 1, 1600m).
"We'll then assess how she's going but all going well she'll head to Moonee Valley. Her Stradbroke win was pretty impressive and then she just toyed with them in the Tatt's Tiara, so she's really become a racehorse, which is why we're keen to look at the Cox Plate."
Paul Moroney's time over the past year or so has been impacted significantly by a fluid auction sale schedule.
"It was all very new to us, but Catheryne and I decided to make the most of the exercise and learn as much as we could having to operate on the remote platform," he said.
"There were lots of twists and turns, lots of long days and nights absorbing as much information as was available to us. As it turned out that was valuable, it gave us the confidence to operate in a quite different space, and at the end of it all I'd have to say it hasn't impacted on the business, nor on Mike's operation for that matter.
"Even though Karaka was a live auction in January, we couldn't be there but by that stage we knew exactly what sort of information we needed from vendors.
"For a start there had been too much arty presentation in the videos – slow-mo's with fancy music, that sort of thing – but when we explained that all we needed was as close a replication of what we'd be asking for at a live inspection, it ended up relatively easy to work with.
"In the case of Karaka we weren't quite sure how it was going to play out, but in the end between us we signed for 18 yearlings, which was right up with what we'd normally do."
Both Moroneys have maintained a keen eye on the domestic landscape and admit to being very encouraged by developments such as the amalgamation of the Auckland and Counties clubs.
"That's got to be good for the whole industry," Mike said. "Unlike much of the scene in Australia, most New Zealand racing clubs own their land, which as we're seeing with the Auckland arrangement, enables them to utilise those assets for the long-term benefit of stakeholders.
"Of all our wins, the one that meant the most to me and Paul was the Great Northern with Tumblin' Down and we're still keen on jumps racing, but if the sale of the Ellerslie hill is going to have long-term benefits, well you really can't argue against it."