Minimum bet limits at Australian bookmakers
Minimum bet limits are a godsend to many punters in Australia – especially the successful ones. While the exact minimum bet limits for horse racing vary from state to state and territory to territory, these laws guarantee that gamblers anywhere in the country can get on a race. Let us walk you through the minimum bet limit laws surrounding horse racing as laid out by each state racing authority and explain how they apply to the average punter.
What are minimum bet limits?
A minimum bet limit (MBL) determines the lowest amount a gambler can bet to win before a bookmaker is allowed to refuse a wager. These limits apply to the amount a punter stands to win, excluding the original stake.
For example, let's say the minimum bet limit for a single bet on a horse race is $2,000. If a runner's odds of winning are $5, we can stake up to $500 on the nose for a total collect of $2,500 and a net win of exactly $2,000.
These laws were introduced for a simple reason: so bookies would no longer have the right to refuse any punter with a winning record. Corporate betting operators are notorious for turning away successful gamblers and knocking back large wagers, but minimum bet limits ensure that anyone who is eligible to have a bet can do so.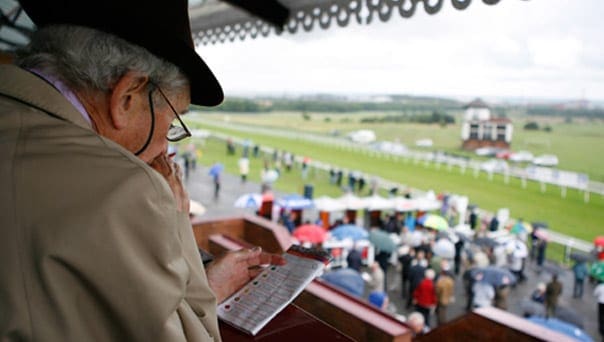 What is the MBL for horse racing in Australia?
Because racing is governed by state-based authorities, the minimum bet limit varies depending on where you are in Australia. Five of the six states have MBL laws for thoroughbred racing, as does the Australian Capital Territory. These laws apply to races that take place within each state or territory, as opposed to where the punter is situated when they place a bet.

Horse racing minimum bet limit laws in the larger states tend to follow a similar script. NSW, South Australia, Queensland and Victoria all have a limit of $2,000 for a win bet and $800 for a place bet on metropolitan racing, as well as a $1,000/$400 limit for the equivalent markets on country and provincial races. The ACT is similar, offering a $2,000/$800 limit for the Black Opal Stakes meeting and a $1,000/$400 cap on everything else, while Tasmania has a $1,000 limit on win bets only.
The Northern Territory and Western Australia are the only two places where minimum bet limits do not apply.
Australian Capital Territory
$2,000 win/$800 place on Black Opal Stakes meet
$1,000 win/$400 on all other races
---
New South Wales
$2,000 win/$800 place on metro races
$1,000 win/$400 place on non-metro races
---
Northern Territory
---
Queensland
$2,000 win/$800 place on metro races
$1,000 win/$400 place on non-metro races
---
South Australia
$2,000 win/$800 place on metro races
$1,000 win/$400 place on non-metro races
---
Tasmania
---
Victoria
$2,000 win/$800 place on metro races
$1,000 win/$400 place on non-metro races
---
Western Australia
History of Australian minimum bet limits
Prior to 2014, the Northern Territory was the only region where online bookmakers were subject to minimum bet limits. These were repealed in 2013, however, meaning there was no protection for punters anywhere in Australia.
Without MBL laws, online bookies were allowed to pick and choose which wagers they would accept. That meant a gambler with a winning record would struggle to get a bet on, especially at high stakes. Punters were being turned away all over the country and many took their business abroad, so something had to change.

Racing NSW was the first governing body to introduce MBL laws for horse racing, with the first version coming into effect on September 1, 2014. Racing Victoria followed suit in October 2016, confirming the standard win/place limits at $2,000/$800 for metro races and $1,000/$400 for country races.
With Australia's two largest racing bodies on the same page, others soon followed. Tasmania's MBL laws went live in 2017, while Queensland's kicked in at the start of 2018 and South Australia's came in later that year.
Minimum bet laws are now active in six of Australia's eight state and territories, with the Northern Territory and Western Australia the only exceptions.
Why is there no minimum bet limit in the NT?
The Northern Territory had minimum bet rules in place long before New South Wales got there in 2014. However, territory lawmakers withdrew the MBL conditions in 2013 after online bookmakers complained they were bleeding money to professional punters.
The question is: why did the NT back off when the rest of the country was heading towards betting limits?
The Northern Territory Racing Commission is the primary licensing and regulatory body for online betting operators in Australia. Brands based in the NT include Bet365, BetEasy, Betfair, Ladbrokes, Neds and Sportsbet – that is, the bulk of the nation's online gambling industry.
Because betting sites make up a significant chunk of the NT economy, the territory's racing regulations tend to favour bookies over punters. It is also worth noting that the NT racing industry is the smallest in Australia, so the absence of minimum bet laws is not such a big deal in the grand scheme of things.
Minimum bet limits for greyhounds and trots
In August 2018, Victoria became the first state in Australia to introduce minimum bet limits for greyhound racing. The rules only apply to win bets, with minimum caps of $750 on metro racing and $500 on country racing.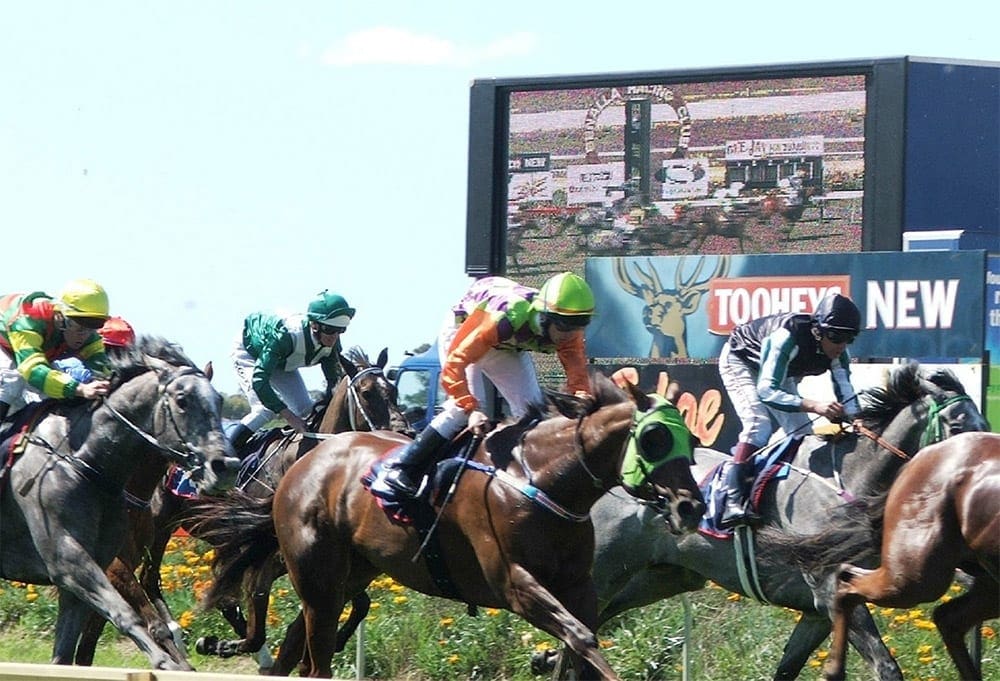 Queensland followed the Vics 11 months later, instituting a $500 minimum win limit on all QLD greyhound races from June 1, 2019.
Both those states also have MBL rules for harness racing. Victoria has a win limit of $1,000 for metro trots and $500 for provincial runs, while punters can bet to win up to $500 on all Queensland harness races.
Which AU online bookmakers have minimum bet limits?
If a betting operator covers horse racing in states where minimum bet limit laws apply, the terms of their gambling licence dictate they must honour the MBL rules. As such, the vast majority of online bookmakers in Australia are subject to betting limits for horse racing and greyhounds. The trusted bookies below are all MBL compliant in ACT, NSW, SA, QLD, TAS and VIC.

Best Horse Racing Bookies
International betting sites minimum bet limits
While these betting sites wont' be available to Australians, there are some international race bet sites that implemented minimum bet limits, with some of these including 888Sports, Betway and William Hill.