Medina Spirit stripped of Kentucky Derby as Baffert cops ban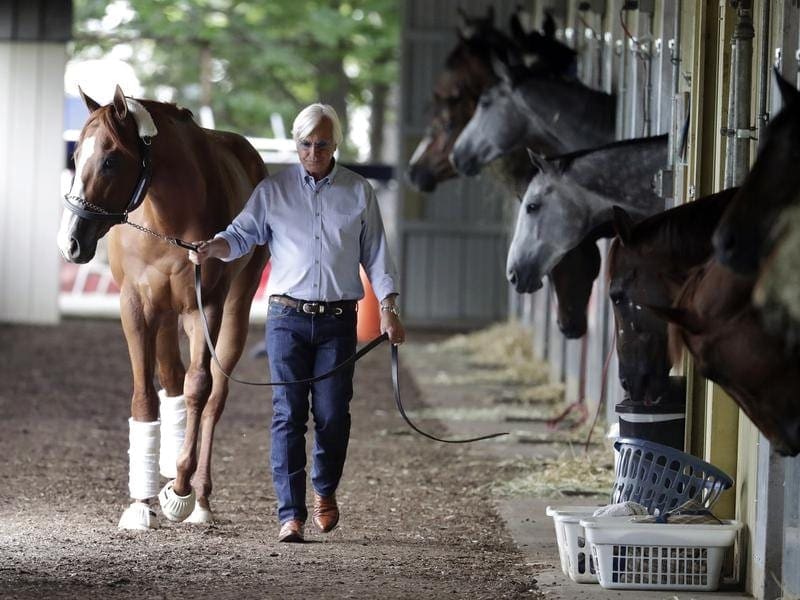 Medina Spirit has been disqualified from the 2021 Kentucky Derby, while the colt's trainer, Bob Baffert, has been fined and suspended over the incident.
The Kentucky Horse Racing Commission (KHRC) said on Monday that Medina Spirit had been stripped of his victory after a sample taken from the horse's blood was found to contain betamethasone, which is a steroid medication.
The ruling means that Medina Spirit is just the second horse in the 147-year history of the Kentucky Derby to be disqualified for a failed drug test.
Baffert has been suspended for 90 days – March 8, 2022, until June 5, 2022 – and fined US$7,500, while connections of the horse have had to forfeit more than $1.8 million in first-place prizemoney.
Big news! Medina Spirit has been disqualified from the 2021 Kentucky Derby, trainer Bob Baffert fined $7.5k and Mandaloun awarded the race… pic.twitter.com/xeBHLJpTY7

— At The Races (@AtTheRaces) February 21, 2022
"MEDINA SPIRIT is disqualified and all purse money forfeited," the official Stewards Ruling read.
"Pari-mutuel wagering is not affected by this ruling. During his suspension, Mr. Baffert is denied the privileges of all facilities under the jurisdiction of the Kentucky Horse Racing Commission.
"Entry of all horses owned or trained by Mr. Baffert is denied pending transfer to persons acceptable to the stewards."
The Hall Of Fame trainer isn't a stranger to drug-related suspensions, having had to answer for five failed tests in the 12 months leading up to last year's Kentucky Derby.
The seven-time Derby winner was suspended for 15 days in July, 2020, after two of his horses tested positive for a banned substance similar to that used on Medina Spirit.
In 2018, Baffert trained Justify to be the 13th winner of the American Triple Crown before the horse was retired to stud with an unbeaten record in six career starts.
On his way to winning the Kentucky Derby, Justify tested positive to a banned substance after his win in the Santa Anita Derby, which could have ended his Triple Crown campaign.
However, due to a four-month investigation, the colt was allowed to race in the Kentucky Derby, Preakness Stakes and Belmont Stakes, winning all three and returning negative swabs after each race.
Medina Spirit finished his career with five wins and five placings from 10 starts before he collapsed and died from a heart attack in December during trackwork at Santa Anita Park.
The decision to strip Medina Spirit of his win in the Kentucky Derby has meant that the runner-up, Mandaloun, has been awarded the race for trainer Brad Cox.