Mark Waugh on his love of winners, the punt, and great mate Shane Warne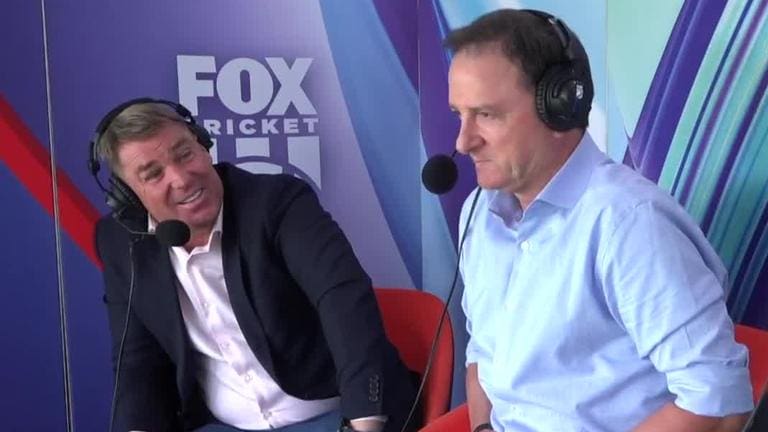 Australian cricket legend Mark Waugh believes the thrill of being a winning horse owner is a similar feeling to scoring a ton or taking a prized wicket.
But it was something his late great mate and fellow legend of the bat-and-ball game, Shane Warne, never quite got into – despite his love of a punt.
They were Waugh's reflections after overseeing Garrison's victory in the $50,000 Living Turf 5YO & Up Benchmark 72 Handicap (1100m) at Hawkesbury Racing Club on Wednesday paying +320 with horse racing bookmakers.
Champion jockey Nash Rawiller was impressed with the gelding's run, saluting at the line for Waugh's wife and trainer Kim Waugh.
The 47-year-old hoop believes the five-year-old is still finding ways to improve. And Waugh is of the same opinion.
"Really happy with him. He's had a few issues since we've bought him, but he's a good, tough city-class horse. And very honest," the former cricket star, who played 128 Tests with 20 centuries, told horsebetting.com.au.
"They're both (scoring a ton and owning a winning horse) thrilling with different feelings. I certainly get very nervous at the races if I think I've got a horse who can win.
"Kim's a great trainer. She works so hard and deserves all the success she gets. It's not an easy sport – you need a lot of things to go your way.
"Sometimes things are out of your control. But if you put in the hard work you normally get the results.
"When you win a big race it's exciting. That's what I tell all my mates to get them into horses."
And that was exactly what he told Warne, the late leg-spinning legend who took 708 Test wickets in 145 Tests, Waugh revealed to horsebetting.com.au.
Warne passed away from a heart attack while on holiday in Ko Samui, Thailand, last month.
After many years representing dominant Australian cricket teams together, before spending a lot of time commentating in tandem, Waugh was one of his closest mates.
"We played a lot of golf together and we'd go to casinos. I'd watch him have a bit of a punt. I could never really get him into many horses, which was disappointing," Waugh said with a smile.
"There were no grey areas with Warnie. It was very black and white. And luckily enough I was one of his best friends.
"We played a lot of cricket together and spent a lot of time together in the commentary box. If Warnie liked you he was very loyal.
"There are so many great stories (we experienced) from on the field and off the field.
"But he was always good fun 'Warnie', and great to be around."
Waugh said he was still coming to terms with the sudden passing of his great mate.
"Yeah. It was a big surprise. I was with him a couple of weeks before he went overseas and passed away," he said.
"You think he's indestructible. It's a bit of a wake-up call for everybody. It was very sad, but I remember all the good times with him."