Maia chases more success for Millard at Happy Valley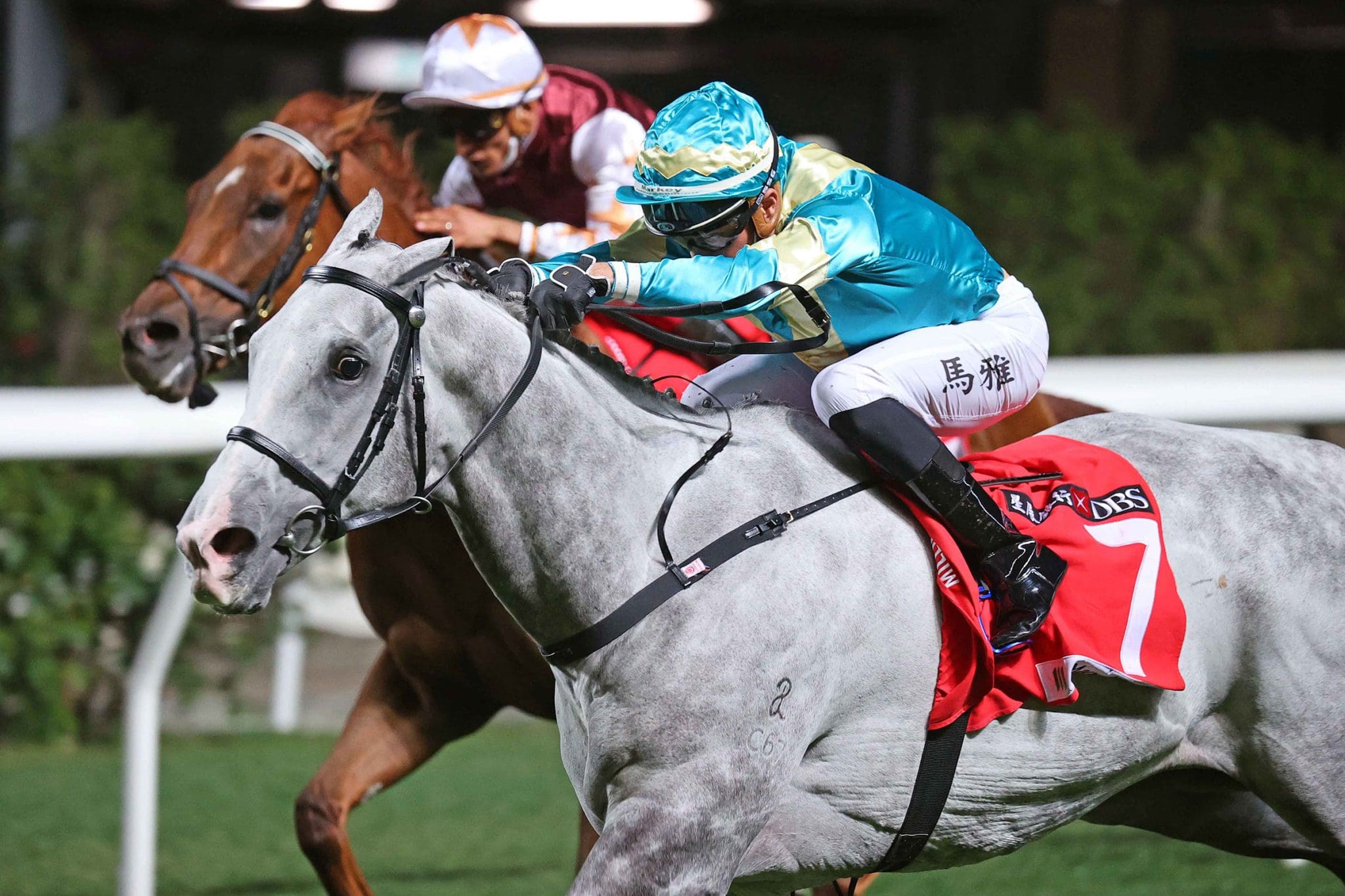 Ruan Maia and Tony Millard have enjoyed a fruitful partnership this season and tonight (Wednesday, 23 March) the Brazilian is looking to further enhance the alliance with four rides for the South African trainer at Happy Valley.
"It's great – I have already ridden five winners for him and hopefully I can continue to ride for him, get more support and more winners," Maia said.
Maia hops aboard two last-start winners for Millard – Fortune Patrol, who shoots for a hat-trick in the Class 5 Ng Fong Handicap (2200m), as well as Meridian Genius in the first section of the Class 3 Sheung Hei Handicap (1200m).
"Fortune Patrol is showing very good form and I believe the distance is great for him – especially in Class 5 – he likes to sit back and hit the line very strongly; I believe he can make it again," Maia said.
Since acquiring the Rip Van Winkle stayer, Millard has guided the gelding to three out of his four wins in Hong Kong, including two at his past two outings, both times in Class 5 and once over tonight's course and distance.
Later on the card, Maia gets the leg-up on Meridian Genius – a six-year-old son of Unencumbered with earnings of HKD$5.03 million from four wins in Hong Kong.
"I was very glad to win aboard him because Mr Millard has given me a lot of support, so it was nice to deliver with a good ride and win the race," Maia said.
Meridian Genius nailed Eason with a powerful finish for the 33-year-old in the middle of February; Eason subsequently scored with ease over the course at his following start.
"This time, I believe the race is a bit stronger but barrier two can help us put in a nice finish, so I will try my best and we'll see how we go," Maia said.
Stepping away from gate two, Maia and Meridian Genius (124lb) face a tough task against Toronado Phantom (131lb), the unbeaten Lucky Sweynesse (127lb) as well as Diamond Brilliant (129lb) and Flaming Passion (116lb) – both winners this season.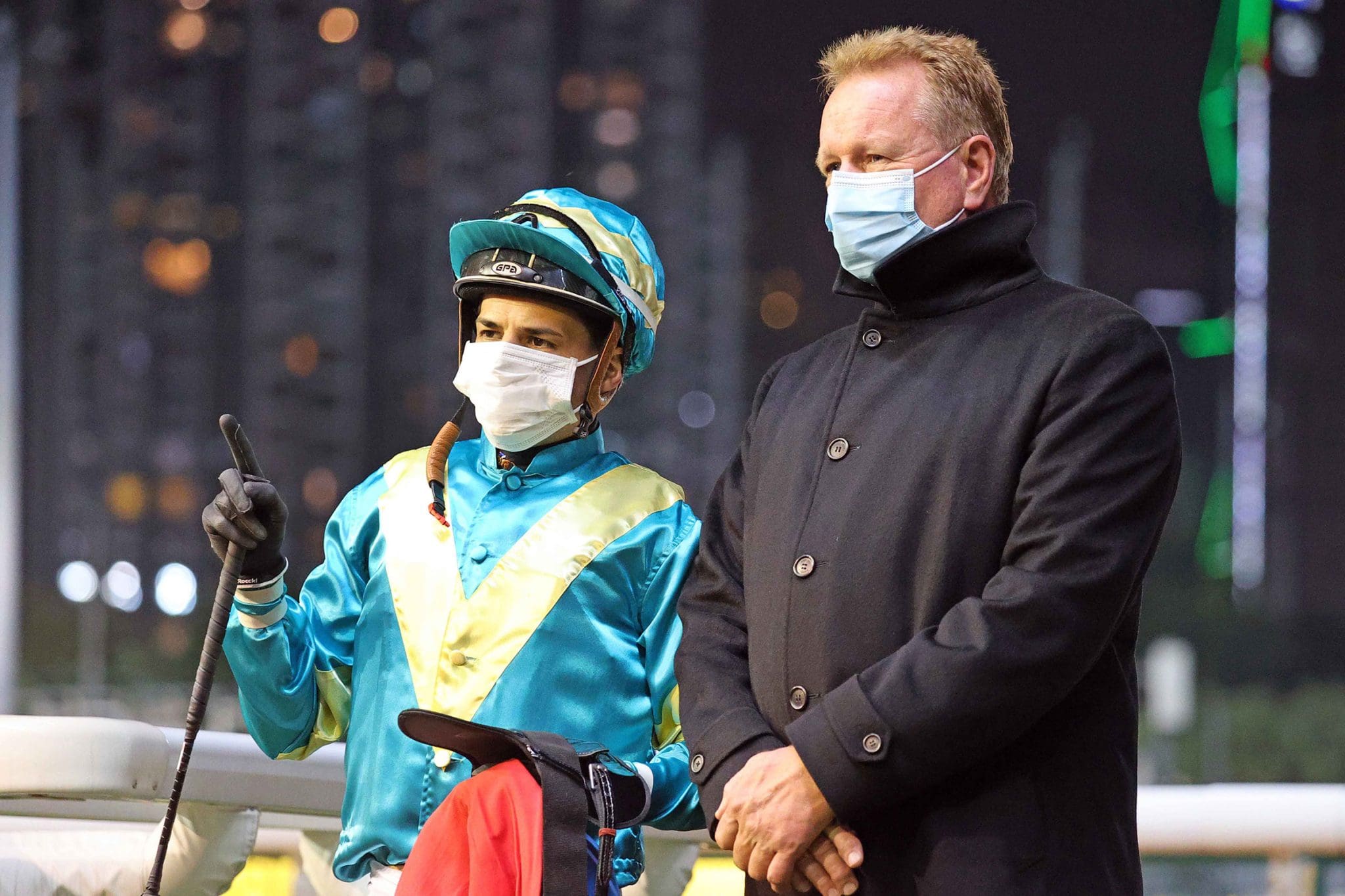 Maia also hops aboard Super Dobbin for Millard in the second section of the Class 3 Sheung Hei Handicap (1200m) as well as Super Kingdom, who returns first-up in the first section of the Class 4 Tai Yau Handicap (1200m).
Since the beginning of February, Maia has sizzled with seven wins – more than one third of his haul this season; he also boasts five wins for Millard from 26 rides this campaign.
"I'm very happy because in the early stages of this season I was a bit disappointed because there wasn't too much support and not too many rides, but right now, I am very glad to have 18 winners this season and now I'm only looking forward," Maia said.
A long way from home – Maia began riding in Curitiba, Brazil; he then trekked to Sao Paulo where he stayed for numerous years before the Far East called his name.
Maia ruled the roost in Macau with a pair of riding titles before taking on Singapore for instant success – 62 wins in his only season (2020) at a strike rate of 17.7%.
"Curitiba – same as Joao Moreira, after two or three months though, I moved to Sao Paulo and that's where I really learnt to ride," Maia said.
In Singapore, Maia claimed a pair of local Group 1 contests in 2020 aboard Aramaayo, landing the Kranji Mile (1600m) and Raffles Cup (1600m) – two of the Lion City's most important races.
"Before in Brazil, I always saw Joao Moreira or other Brazilian guys making it overseas and I always looked forward to the opportunity to do the same, then I got that in Macau and I was able to do a good job there – I was two-time champion jockey and then I moved to Singapore before getting to Hong Kong – I am very happy here," Maia said.
During his red-hot season in Singapore, Maia achieved a career-high seven wins at a single fixture on 23 August, 2020 at Kranji.