The Lecomte Stakes is a group 3 feature at the FG Fair Grounds Race Course, in New Orleans, Louisianna, USA.
The last running was held in January 2016 with the winner Mo Tom, pocketing USD $200,000 for connections.
It is raced on the dirt over 1 mile and 70 yards and is often used as a precursor to the Louisianna Derby, which is often used to as a guide to the prestigious Kentucky Derby.
It has been held every year since 1970, barring 2006, when the infamous Hurricane Katrina forced the cancellation of the event.
2019 Lecomte Stakes betting odds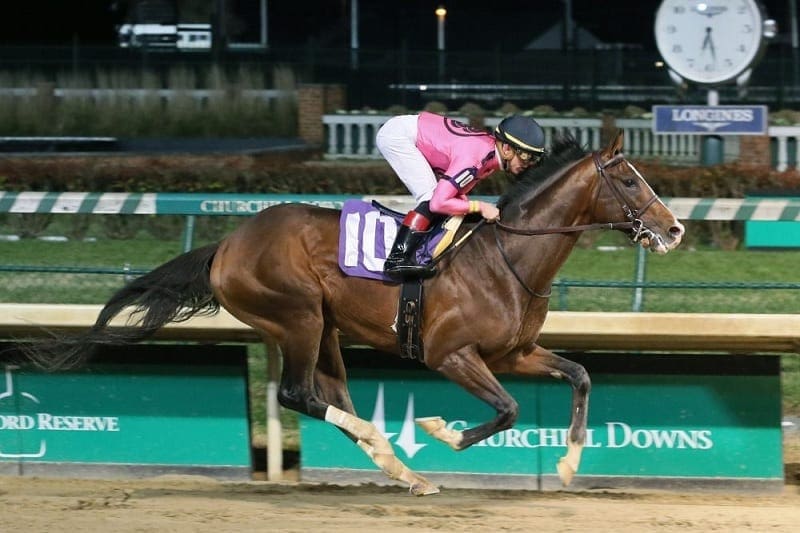 Online bookmaker Bet 365 has War Of Will as the +350 favourite in an even market.
Mr Money is on the second line of betting at +400 while Plus Que Parfait is at the +700 quote. Tackett and Roiland are locked together at +750 and are the only other runners in single figures.
How to bet on the Lecomte Stakes
Australian bookmakers will have markets on the Lecomte Stakes out in the days leading up to the event.
Other bookmakers around the globe, if they have horse racing, will follow suit as the race draws near.
If you are based in the USA, Bovada is a great option to punt on the thoroughbreds, while other countries will be well served by bookies like Bet365 which has a great global presence.

Sport Table
History of the Lecomte Stakes
The race is named after great American horse Boston's son, Lecomte.
Lecomte came out of Reel and is also a half brother to the well-known Lexington, who the history books suggest he had a fierce rivalry with.
He was regarded as one of the fastest horses of the 1850s and was owned and trained by Jefferson Wells.
Wells raced Lecomte successfully throughout the 1850s before selling him for $10,000 to the UK, where he died suddenly of colic.
Notable winners of the race include Oxbow Ron the Greek and Hard Spun.
Past winners of Lecomte Stakes
| Year | Winner |
| --- | --- |
| 2019 | War Of Will |
| 2018 | Instilled Regard |
| 2017 | Guest Suite |
| 2016 | Mo Tom |
| 2015 | International Star |
| 2014 | Vicar's In Trouble |
| 2013 | Oxbow |
| 2012 | Mr Bowling |
| 2011 | Wilkinson |
| 2010 | Ron The Greek |
| 2009 | Friesan Fire |
| 2008 | Z Fortune |
| 2007 | Hard Spun |
| 2006 | No race held |
| 2005 | Storm Surge |
| 2004 | Fire Slam |
| 2003 | Saintly Look |
| 2002 | Easyfromthegetitgo |
| 2001 | Sam Lord's Castle |
| 2000 | Noble Ruler |
| 1999 | Some Actor |
| 1998 | Western City |
| 1997 | Cash Deposit |
| 1996 | Boomerang |
| 1995 | Moonlight Dancer |
| 1994 | Fly Cry |
| 1993 | Dixieland Heat |
| 1992 | Line in the Sand |
| 1991 | Big Courage |
| 1990 | Martha's Buck |
| 1989 | Majesty's Imp |
| 1988 | Pastourelles |
| 1987 | One Tough Cat |
| 1986 | Timely Albert |
| 1985 | Encolure |
| 1984 | Silent King |
| 1983 | Eplosion Wagon |
| 1982 | Linkage |
| 1981 | Law Me |
| 1980 | Withholding |
| 1979 | Fuego Seguro |
| 1978 | Dragon Tamer |
| 1977 | Clev Er Tell |
| 1976 | Tudor Tambourine |
| 1975 | Colonial Power |
| 1974 | Crimson Ruler |
| 1973 | Vodika |
| 1972 | No Le Hace |
| 1971 | Hello Rise |
| 1970 | Action Getter |