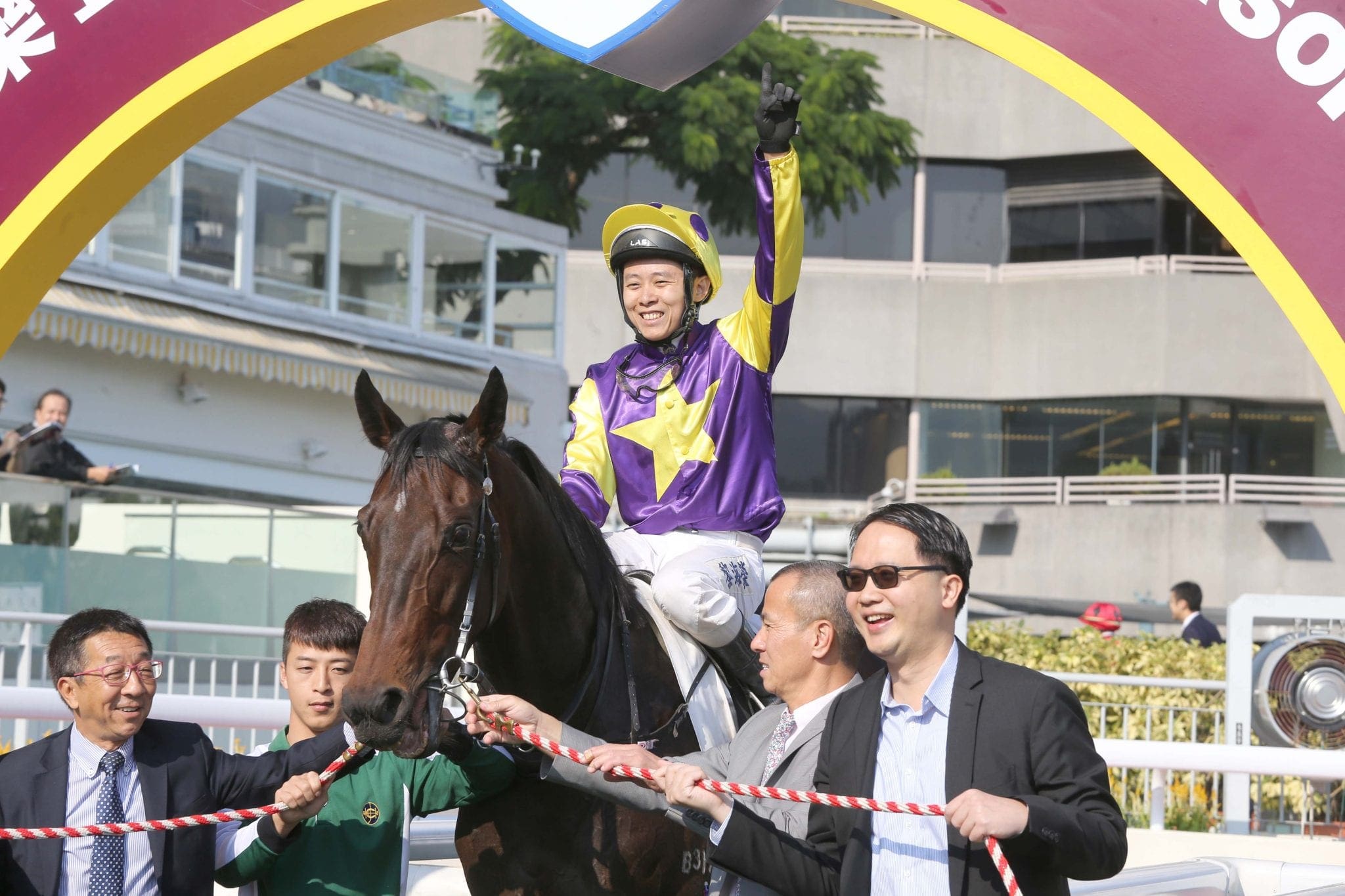 Alex Lai was over the moon to nail his first win in almost exactly two and half years. The rider was sidelined for two seasons after fracturing his left wrist in a fall on 10 September 2017 – he returned to action on 1 September this year.
"It's an excellent feeling – two years is a long time!" Lai said after guiding Mongolian Legend past the post in the Class 3 Panasonic Momi Momi Massage Lounger Handicap (1650m) at Sha Tin yesterday afternoon (Saturday, 9 November).
"I knew this horse had a chance on the dirt and Me Tsui (trainer) said he might be my first win back, so I'm pleased," he said.
"It's been difficult to get rides with Joao Moreira coming back and other lightweight riders coming in. All the stables have had a few jockeys already for their rides so it has been very difficult to get back into things and get rides with chances.
"All I can do is ask for rides and hope the trainers give me a chance: I have to hope they trust that I can still do the job."