Improvement expected after El Pescado's move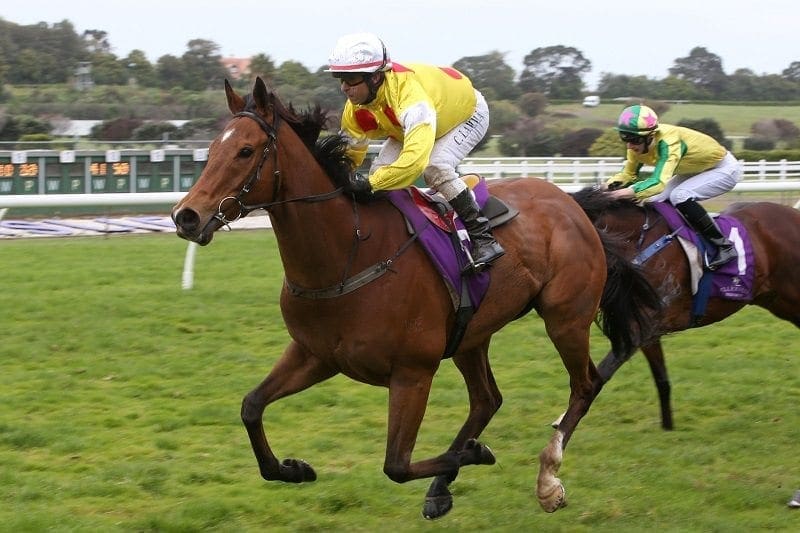 OWNERS of group one performer El Pescado Frank and Faye Drummond are banking on a change of scenery to get the best out of their galloper.
The Waikato breeder-owners have moved last year's Makfi Challenge Stakes runner-up from Stuart Manning's Tauranga stable to Opaki trainer Polly Macdonald.
Frank Drummond expects the switch to yield positive results.
"The horse has gone off and he's just not racing to what we know he is capable of," Drummond said.
"We've gone for a change of scenery and we'll see what that does. Stu is a very good trainer and it's no reflection on him – he's done a great job for us."
El Pascado will join fellow Drummound owned runner El Bayardo in the MacDonald stable.
The breeder said other owners and punters tend to sleep on the new trainer, but he is fully aware of just how brilliant she can be in preparing horses for the competitive circuit.
"I've known Polly for years and people don't realise what an accomplished horsewoman she is," he said.

The horse had an indifferent career under Stuart Manning, including some solid performances at group level, but a poor showing during its brief autumn campaign sealed the previous trainer's fate.
Manning prepared El Pescado to win three races, including two open handicaps, and to finish runner-up to Kawi in the Makfi Challenge Stakes. He was also placed in the Group Two Tauranga Stakes and in the Listed Flying Handicap.
The horse made its final appearance for Manning when it finished third in Saturday's open mile at Te Rapa.
The trainer described the Drummond decision to move away from his operation as "a kick in the guts".
"We've put a lot of time and effort into the horse and he's won more than $170,000," Manning said.
The trainer believes his camp had plenty of excuses when it came to El Pescado's less than stellar autumn campaign including a equine virus that impacted the majority of the stable.
"He went off the boil for a couple of starts and he was way below par in the Easter. I had a virus go through the team and while he didn't get it, he was very quiet at the time."
Manning is of the opinion that the gelding now needed to step up in distance.
"He looks to me like he wants more ground," he said.
"He's only had one run at 2000 metres when he finished fifth in the Livamol at Hastings and he should nearly have won that – he got skittled in the run."