Ex jocks Lance Robinson & Alex Cowan rate their best hopes at Riccarton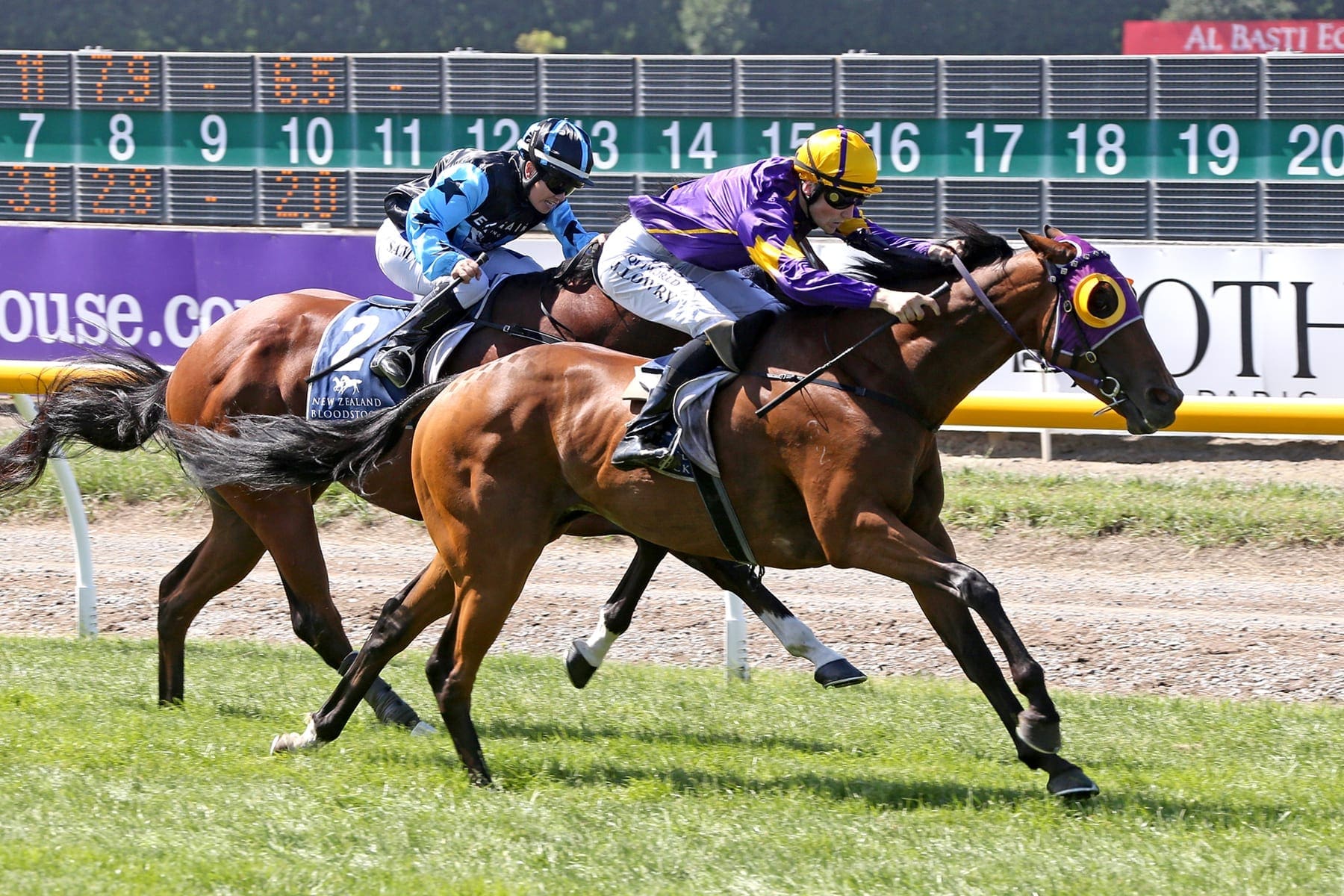 Former jockeys turned trainers Lance Robinson and Alex "Snooky" Cowan are going into Saturday's Riccarton meeting with contrasting confidence in their prospects in the main events.
Robinson is thrilled with his last-start winner Boots 'N' All in the Daphne Bannan Memorial Open (1800m), while Cowan is looking for better manners from his Group 1 winner Signify in the Rae Racing Prom Queen Open (1000m).
Boots 'N' All credited Riccarton-based Robinson with his first stakes win as a trainer when he proved too strong for Son Of Maher and Gallant Boy in the Listed Speight's Timaru Stakes (1400m) at Riccarton a fortnight ago.
"He's thrived since the race and he really deserved that win," Robinson said. "The only worry is that he has climbed up in the weights so quickly and he's only won one Listed race.
"It makes it tough for a horse like Boots "N' All who is just reaching his peak. He's only a young horse and I've been careful to place him in the right grades."
Boots 'N' All was ridden for the first time in the Timaru Stakes by Jacob Lowry, who impressed Robinson and will again be aboard on Saturday.
"After this one I'll keep him ticking over for the Easter Cup at Riccarton then tip him out and hopefully come back for the Coupland's Mile," Robinson said.
While Robinson has a programme in order for Boots 'N' All, Cowan isn't confident to look beyond Saturday's 1000-metre race with Signify, though he would love to get him back to Trentham on March 17 for the Listed Te Akau Racing Lightning Handicap (1200m), which he won last year.
Signify has had to settle for six placings in his seven starts this season and has not helped his chances of further success through a tendency to pull hard.
"He's got it into his head and even when I ride him in his trackwork he's so keen. He just won't settle," Cowan said.
In the open sprint at Wingatui last Saturday, he refused to settle for rider Racha Cuneen, who had won last year's Group 1 J.R. & N. Berkett Telegraph (1200m) on him.
"He just over-raced fiercely at the back of the field and Racha said if he'd let him go he'd have taken off around the field," Cowan said. "You can't win races like that so I've tried changing a few things and decided to back him up and put an apprentice on.
"Tina Comignaghi will ride him and get two kilos off. He's gone up a kilo to 61 this week so he'll need the allowance.
"I'll be telling her 'you're babysitting and don't pull him back, just nurse him'. I want her to ride him where he lands and let him roll along.
"Hopefully with some leaders in the race there will be a bit of pace on and he might settle better. I'd like to see him get to the line without over-racing."
As part of Signify's preparation this week, Cowan has him hacking around the back paddock at his property rather than at the Ashburton track.
"We'll find out on Saturday whether it's helped," he said