Eaton Escapes Serious Injury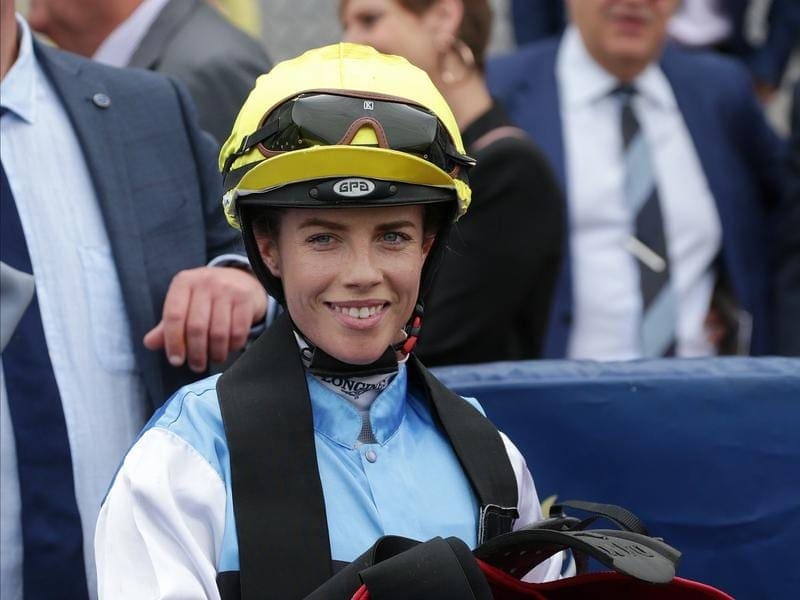 Everyone around the country held their collective breath when jockey Jessica Eaton and her mount Pelonomena hit the ground in Saturday's Port Adelaide Cup at Morphettville.
Eaton was stood down from riding following her fall in the fourth race of the day and she was quickly rushed off to hospital for scans.
Jess Eaton posted a photo to her Instagram account out the front of hospital on Sunday morning and looked to be in high spirits following her fall, but will remain in hospital purely as a precaution.
The leading jockey in metropolitan Adelaide was cleared of any serious injuries and will not require any surgery after the nasty incident.
Eaton revealed that she had stitches on a cut on her leg, and suffered a slightly punctured lung (10%) which she insisted should heal quickly.
The leading jockey was set to have her first ever Group 1 in the Australasian Oaks aboard Ecumenical, but was ultimately replaced by Harry Coffey.
Along with Eaton's positive news, the news for connections of Pelonomena was even better, with their six-year-old mare out of Americain being cleared of any serious injuries of her own.
Her ownership group Honeycomb Stud had sent out a photo of Pelonomena in the stables and looked to be in high spirits, whilst also revealing jockey Jess Eaton had checked in to see how the mare was going.
Eaton is now expected to miss the remainder of the Adelaide Racing carnival, and may struggle to make it back in time for the end of the racing season.