Duke Wai for O'Sullivan in Saturday's Group 3 Chinese Club Challenge Cup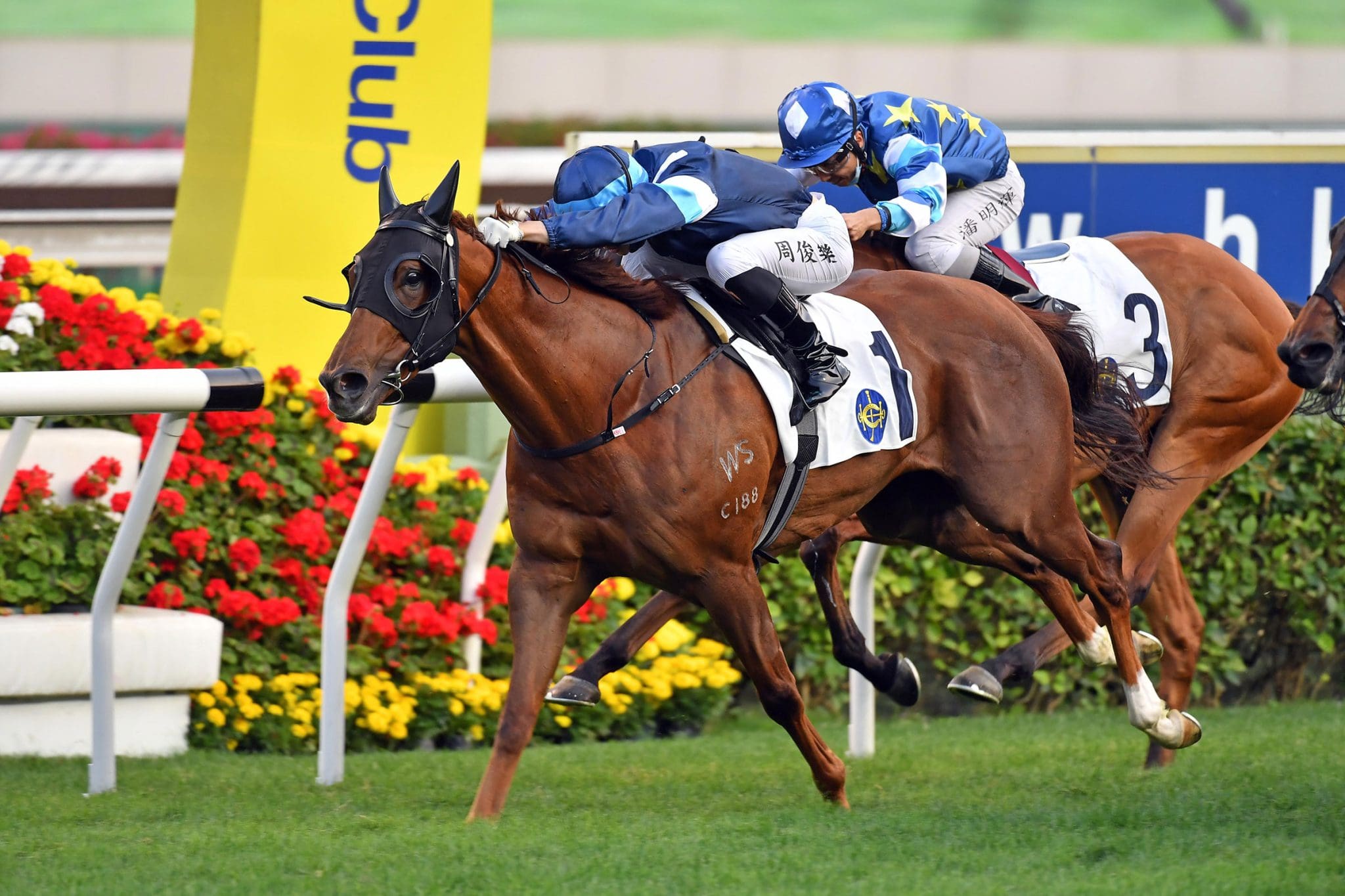 Paul O'Sullivan is buoyant of a positive result with stable star Duke Wai in Saturday's (1 January) HKD$3.7 million Group 3 Chinese Club Challenge Cup Handicap (1400m) at Sha Tin, hopeful his charge can reap the benefits from his remarkable reliability on the track.
"He tries hard and the handicapper has done the right thing by the horse because he is just too consistent, he never goes bad enough to drop points," O'Sullivan said.
The six-year-old has finished inside the top three 14 times from 26 starts in Hong Kong, including six wins – he's never too far away and steps into this weekend's test following a luckless fourth in the Class 1 Panasonic Cup Handicap over this course and distance.
"It was a good run – he just got held up and held up. I was actually going to run him again a bit earlier, but I trialled him and he trialled dreadfully.
"I told the owner 'We'll pull out and get ready for the Chinese Club Challenge Cup' – I trialled him again and he trialled much better," O'Sullivan said.
The earner of HKD$10.258 million has had two trials since last start. The first, he crossed the line a distant last before his first-past-the-post effort on Tuesday, 21 December when he clocked 1m 12.03s over 1200m on a rain affected dirt course.
"He's a very competitive horse, it wouldn't matter what you do with him – he always gets out there and does he best, but he trialled like there was something wrong (on Friday, 3 December)," the New Zealander said.
First-up this term Duke Wai finished alongside subsequent two-time Group 2 winner Lucky Patch, beaten narrowly in the Class 1 HKSAR Chief Executive's Cup Handicap (1200m) at the season's opening fixture, while Naboo Attack won the race by a length.
"He'll get out there and do his best, that's what he has done all of his life," O'Sullivan said.
The 104-rater displayed immense ability down the straight at Sha Tin early on through his career, notching a trio of wins in succession before extending the streak to four with victory around the bend over 1200m, again at Sha Tin.
"He was winning over 1000 metres in Class 4 and 3 but up in this grade it's just too short for him, I've given him a few tries but it's just too short for him – I really think 1200 metres is his trip though, because they'll go too fast for him over 1000 metres," O'Sullivan said.
Duke Wai (127lb) faces Champion's Way (133lb), Healthy Happy (132lb), Buddies (131lb), Lucky Express (128lb), Excellent Proposal (125lb) and Master Montaro (117lb) this weekend.
"It could well play into his hands (Healthy Happy and Buddies setting a strong tempo), but if we forget that one trial and go off what he's done previously then he should be competitive.
"I think he's a much better horse coming from off the pace," O'Sullivan said.
Jerry Chau takes the reins this Saturday, having previously partnered the Per Incanto gelding five times for one win.
"He'll be ridden by Jerry (Chau) – he's ridden him a few times, so that's very much a positive," O'Sullivan said.
Frustrated last term by Duke Wai's habit of botching starts, O'Sullivan tasked his charge with a remedial course of barrier manners.
"He's got a bit of a habit of jumping in the air at the start, but Tony Speechley (starter) has done a very good job with him, we had a good long talk and changed a few things around for him – we hold his tail (in the gates)," O'Sullivan said.
O'Sullivan won the 2007 Hong Kong Derby (2000m) with Vital King and is best known for the heroics of his brilliant but quirky sprinter, Aerovelocity, who claimed two Group 1 LONGINES Hong Kong Sprint (1200m) crowns (2014 and 2016) as well as Japan's Group 1 Takamatsunomiya Kinen (1200m) in 2015.
"He's still capable of missing it (the start) but he's at about, say two and a half out of three times he'll get it, but it's not a big deal because he's not a natural leader," O'Sullivan said.
This Saturday's (1 January) fixture also features the Group 3 Bauhinia Sprint Trophy Handicap (1000m) with Master Eight (118lb), Sight Success (127lb), Computer Patch (133lb) and Super Wealthy (131lb) holding entries.