Chadwick makes dream debut in the saddle at Kilmore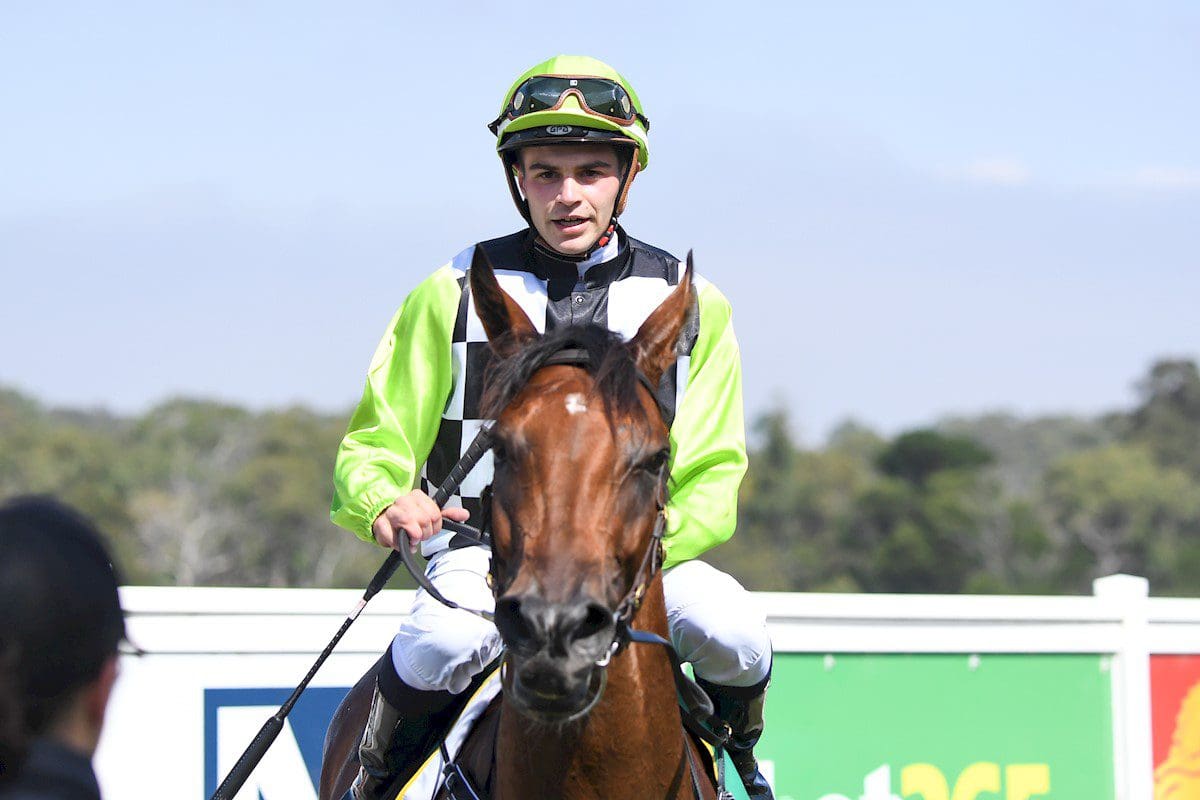 Matthew Chadwick has made a dream start to his career as a jockey, winning on his first ever race ride at Kilmore on Thursday afternoon.
The apprentice came to the races with just one ride to kick-start his career, riding the Gavin Bedggood-trained Drone Strike in the fifth event over 1450m.
Pre-race instructions were to sit outside the leader, but Chadwick decided to gradually work his way to the front after sitting wide early, to eventually lead comfortably.
"I got caught three-wide going around that first dog-leg bend and decided to stride forward. I was able to get back on to the rail and when I was there, I was happy to stay there," Chadwick told Racing.com after the event.
The Smart Missile mare was travelling so well out in front that the young rider had a chance to have a peak over his shoulder at the 600m to see how much of a break he had on the rest of the field.
After straightening a couple of lengths clear, the Cranbourne-trained mare shot-away and Chadwick rode the galloper out to score by five lengths.
The 23-year-old former Scotch College student was a late starter to the sport.
"[I was a] very late bloomer. I didn't get on my first horse until I was 19. And that was due to me playing football and focusing on school."
Chadwick first started thinking about a career in the saddle after a visit to the Clinton McDonald stable.
"Mum and Dad were in a mare called Diamond Effort," he said.
"He (McDonald) put the idea into my head when we first went and saw her.
"Then I met Jason Patton at my uncle's 50th birthday and then he put the idea further in my mind. He just said that I needed to lose some weight."
After living the uni life where he completed a Bachelor of Business (Sports Management), Chadwick decided to do something about his thoughts on becoming a jockey.
"I told Mum and she said, 'If you want to give this a crack, you're going to have to change your lifestyle'," he said.
"Just because I wasn't living the best way at that point.
"And I decided to do that and give it a crack."
Despite the late start, Chadwick seems to have taken well to life in the racing industry.
"Midway through last year I moved to Mick Price & Michael Kent Jr's and they've been really, really good to me.
"I've been able to form some very, very good relationship with some younger riders as well as some senior rider."
Chadwick will look to continue on his winning way tomorrow at Sale, where he has two rides for Cranbourne trainer Shawn Mathrick.