Campbell hoping to set Cup record straight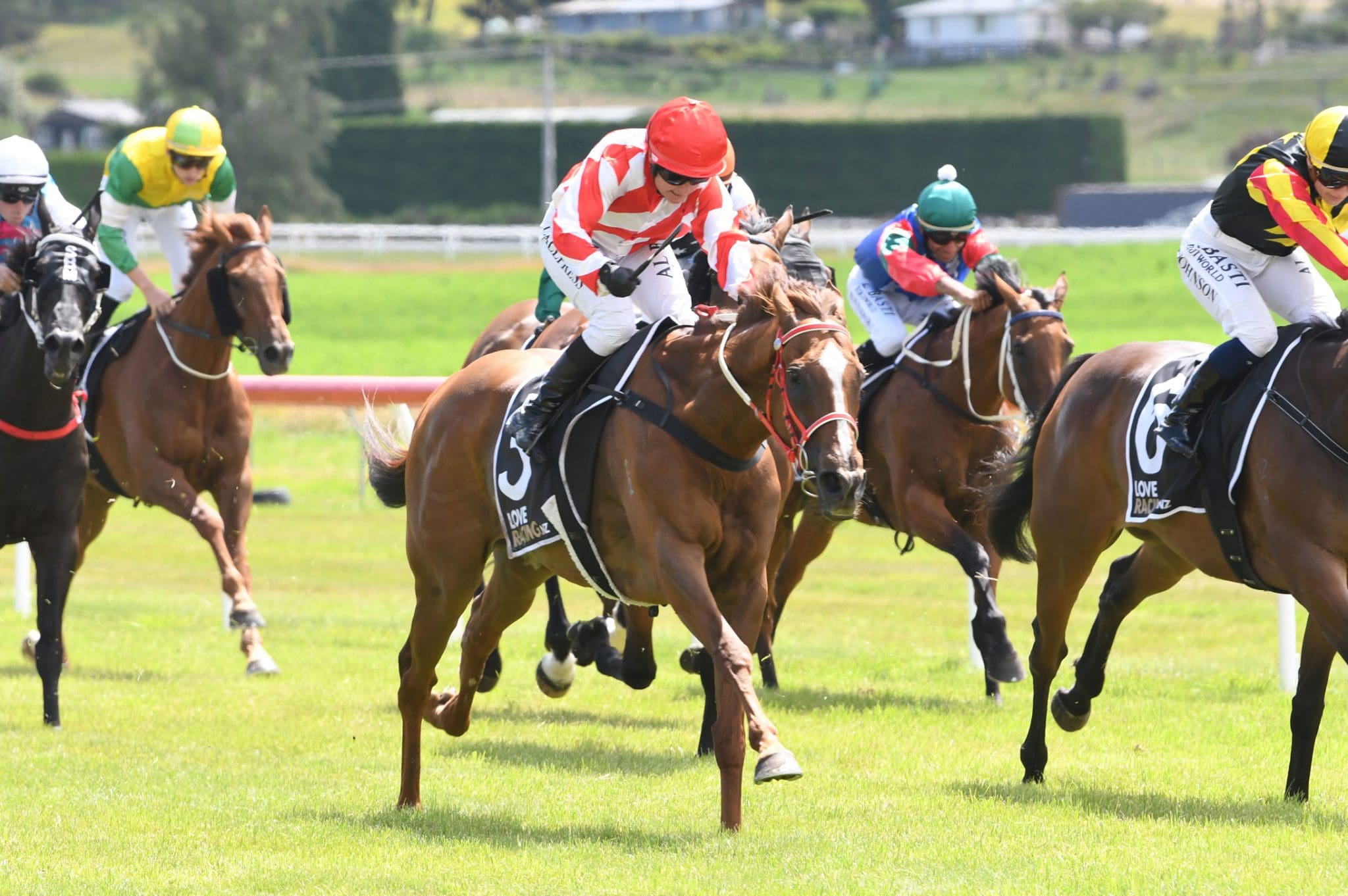 Hastings trainer Patrick Campbell has unfinished business with Saturday's Listed Power Farming Hawke's Bay Cup (2200m) on his home track.
Campbell has targeted the race on several occasions but has come up empty-handed so far, a record he'd love to set straight with topweight Hunta Pence this weekend.
"It's been a horrible race for me. I've come to hate the race," Campbell quipped.
"Way back, Tarlton got beaten in a photo finish in 1979. Lagerfeld was beaten in the last few strides (in 1988) and Val D'Arno just got beaten by Surfers Paradise (in 1993). Royal Jazz ran third and Hunta Pence has run third and fourth but I've never won. I might be running out of chances."
Rising 10-year-old Hunta Pence is back for his fourth shot of the race after finishing third in 2018, fourth in 2019 and seventh last year.
A winner of the Taupo Cup already this season, Hunta Pence ran a bold fifth in the Group 2 Awapuni Gold Cup (2000m) earlier this month to set up his latest shot at the Hastings feature, albeit with a 60kg impost.
"I was absolutely thrilled with his run and it's a funny thing to say with a nine-year-old but the older he's got the better he's come through his racing and easier he's handled it," Campbell said.
"The weather has picked up here and the track will have improved a little bit so we'll carry on and give it our best shot. But the way the weights shape up, it's a pretty big mission.
"The original entries with Big Mike nominated, I thought we'd be in nicely at the weights but he pulled out and that's made a big difference. It won't be easy giving three kilos to the next highest-weighted horse but we've just got to run with it."
Bookmakers have Hunta Pence as a +1400 outsider in a market headed by Dionysus at +500.
Campbell said the key to his chances would be getting an uninterrupted run under rider Johnathan Parkes.
"The thing about him and it sounds so simple but doesn't often work is that he's got to be allowed to get into a rhythm and if he gets into a rhythm he's shown us he's a good galloper," he said.
"If his rhythm is disrupted, if he's eased or checked or whatever, he takes a long time to get his momentum back. When he won that day at Taupo, he missed the kick and got back, then just rolled forward in a good rhythm and he looked pretty good. His next start, he got an interrupted run and he's just not the same horse."
Safely through Saturday's race, Campbell will give consideration to backing up Hunta Pence in next weekend's Group 3 Coca-Cola Canterbury Gold Cup (2000m) at Riccarton where he will be better served under weight-for-age conditions.
"In previous years he's gone ahead to the Rotorua Cup but there's not a lot about for him. We will look at bringing him back again next year because touch wood, he's still very sound."
Campbell will also saddle Duncan Creek on debut in the Villa Maria 2YO (1300m) and Truly in the BX Foods 1400.
"Duncan Creek was well beaten but I was happy with his trial. He hasn't been easy; he's a bit of a tough customer but his work has been very good," Campbell said.
"It's his first start and he's running into a couple of very nice horses but I wouldn't be surprised if he gave them a bit to do. I expect him to go a bold race.
"With Truly, you just have to put a line through her last race. She was just trapped very wide the entire trip. When she won her maiden she went nicely enough to say she could go a nice run on Saturday because you really just have to disregard her last run."