Callsign Mav in peak order for New Zealand swansong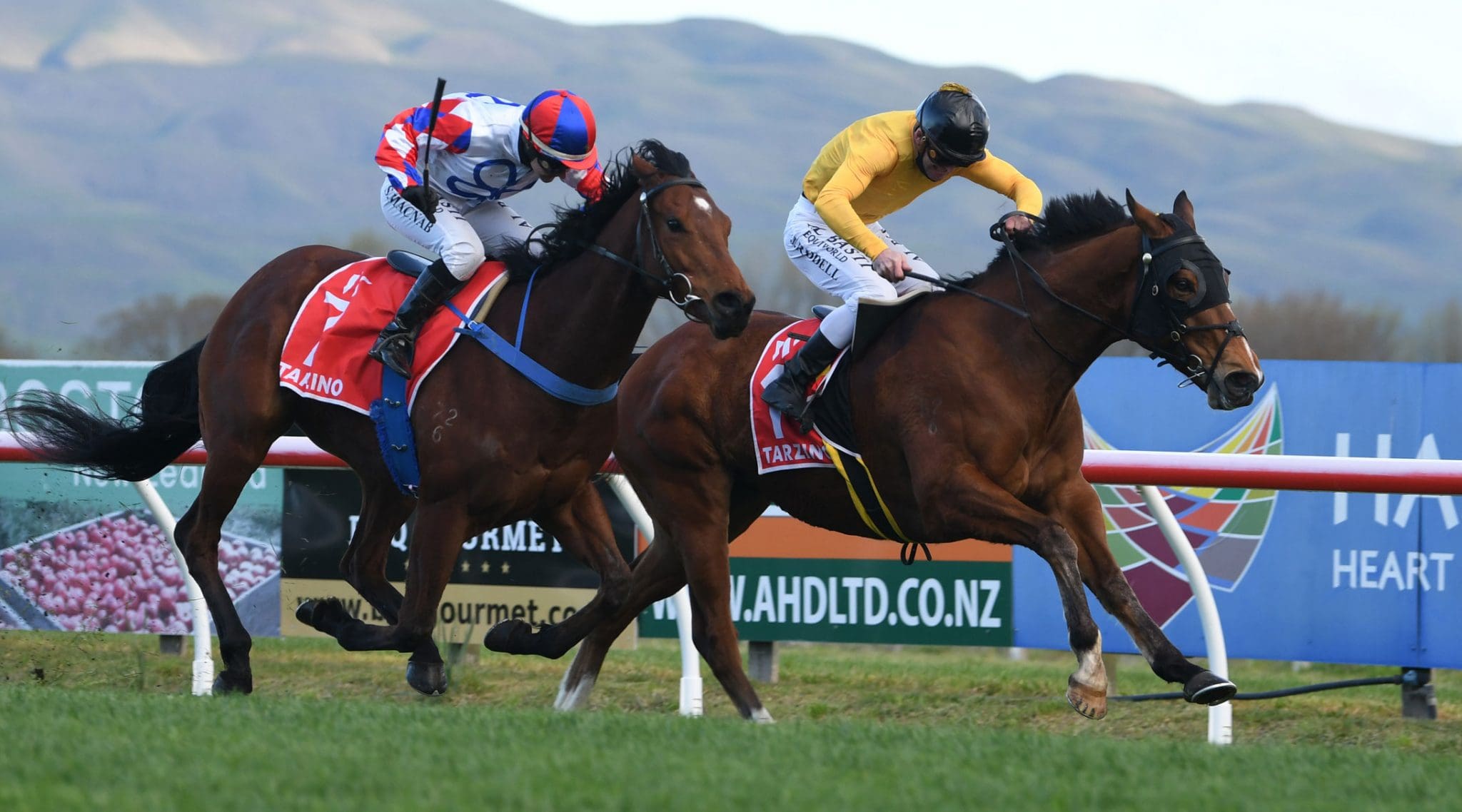 Hastings trainer John Bary is confident Callsign Mav can make his final race on New Zealand soil a winning one in Saturday's Group 1 Windsor Park Plate (1600m) at Hastings.
Bary revealed the dual Group 1 Tarzino Trophy (1400m) winner would join Melbourne trainer Danny O'Brien after his final start for his stable in the AUD$5 million Group 1 Cox Plate (2040m) at Moonee Valley on October 23.
"After the Cox Plate, he'll stay in Australia and finish his career over there with Danny," Bary said.
"It would be great to see him leave New Zealand racing on a winning note, not just for me and the owners but also for the staff. It's a big team effort and they get just as much of a kick out of seeing him win as I do."
Callsign Mav goes into the Windsor Park Plate off the back of an impressive win in the Tarzino Trophy a fortnight ago when he led up on a strong early pace then found plenty in the closing stages to hold off a spirited late challenge from the Chrissy Bambry-trained Spring Tide.
"It was a good run. They made us work at both ends but he was able to get a breather from the 800m to the 500m before he was able to kick away," Bary said.
"Spring Tide came at him late but he switched off too. He did it at the trials before that too. He gets to the front and he's doing it easy, so he switches off. So we've changed the blinkers to visor blinkers for Saturday to try and rectify that.
"I don't normally take a pat on the back but the fitness was there to be able to withstand the pressure they put on him. He was there, fit and ready to win, which he did."
Bookmakers have Callsign Mav as a dominant -125 favourite for the Windsor Park Plate and Bary shares their confidence.
"I expect him to win for the pure reason that he's a good horse and he's proven that – and he's improved two-and-a-half to three lengths from his first-up run," Bary said.
"Spring Tide has been racing all winter and he's going to have to improve the same to come with us and everything that was four lengths off us the other day has got to improve that much more as well.
"If he's a horse you're wanting to have a go at a Cox Plate with, then you'd expect him to win and win well. I'd love for him to be able to take a sit off them on Saturday and to come out and win comprehensively. Ideally it would be lovely if he had something to chase."
Bary credits the visor blinkers as a crucial tool in developing Callsign Mav into a more complete racehorse last season.
"He raced in the first two legs at Hastings with half-cup blinkers, then we went to the visor blinkers to help him chill out a bit," Bary said.
"He was running on nerves before that. He's the complete article now. He's not worried about anything. He's doing it now because he can and because he's loving it. The owners allowing me to take my time with him last year has seen him become the complete racehorse now and that's just through time and maturity."
Bary said Callsign Mav had worked superbly in visor blinkers at Hastings on Tuesday.
"He galloped in them on Tuesday and I honestly think it was the best bit of work I've seen him do. He was on the course proper with Miss Labasa and it was sensational work."
Bary admitted there would be sentiment attached to Callsign Mav's next two starts before he transferred stables and said it was frustrating he wouldn't be able to get to Melbourne to oversee the final Cox Plate preparations.
"Unfortunately for me and probably more unfortunately for Jonathan Riddell, we're just not going to be there. It's frustrating but we've planned the best we can and we've done everything we can to have him compete in a Cox Plate to the best of his ability."
Bary, who produced Jimmy Choux for a Cox Plate second placing behind Pinker Pinker in 2011, will also saddle Miss Labasa and last-start winner Lilly Laguna at Hastings.
He will also have a keen interest in Sunday's Paul Bibby Memorial Great Northern Hurdle (4200m) at Te Aroha where the Paul Nelson and Corrina McDougal-trained The Cossack will attempt to defend his crown.
The Cossack began his career in Bary's stable and had his first three jumping starts under his care before transferring stables.
"I'm not a jumps trainer but I've still got that interest in him. I've got his half-brother here and Ivan Grieve, one of my main owners, bred him. I don't train him now but I'm really enjoying watching him race and win and there's still that pride there. He's turned into one of the best hurdlers in the country."