Bowman returns to Happy Valley to defend IJC crown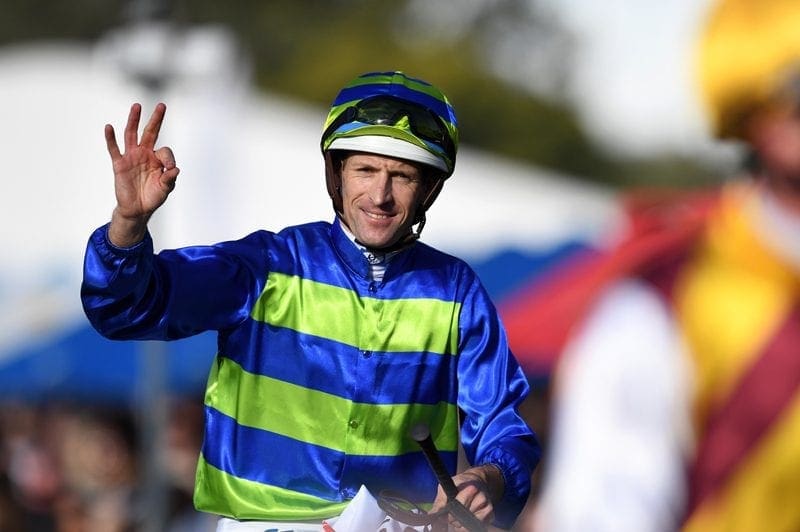 AT Happy Valley on Wednesday night Hugh Bowman will not only be out to defend his International Jockeys Championship title, but the Aussie superstar will also to show his Hong Kong fans why he is also about to be crowned the 2017 World's Best Jockey.
Bowman – like many of the other 11 superstars against whom he will be competing in Wednesday's HK$800,000 four-race series – is cautious about his chances, adding to the belief that 2017's IJC appears an absolutely wide-open event.
"Last year I looked to have two really good chances, but though a couple of mine are drawn well this time, they don't look as strong. And in the first leg I ride what seems to be an average one," Bowman mused.
Sounding a shade more positive, the Australian maestro singled out one horse that he is confident in heading into the iconic meet.
"At least that one (Smart Baby) is trained by Caspar Fownes. He's 'King of the Valley' so maybe he can work his magic," he said.
The Happy Valley course is very different to the Australian tracks Bowman usually confronts, and the jockey admits racing tactics are much more vital in Hong Kong.
"It's a tight circuit and there is lots of early pressure which is not what I'm used to in Australia, where I mostly ride," he said.
Race day in 🇭🇰 @HugeBowman front and centre pic.twitter.com/ho8XwoMgdQ

— Grant Courtney (@paomaphotos) December 5, 2017
"It's important to get a good position and of course it helps to be on the best horse."
The 'Magic Man' echoed Bowman's sentiments.
Reigning Hong Kong Champion Jockey Joao Moreira, the 2012 IJC winner, also suggests it's going to be an all-to-play-for sort of night.
"I'm happy with my horses but it looks really even and I don't have the best barrier draws," he said.
Moreira has had a mass of Happy Valley success, but French ace Pierre-Charles Boudot is being touted as a very possible winner of the series despite the fact Frankie Lor-trained Mr Kool – his mount in the first leg – will be his debut ride around Hong Kong's famous city track.
At Tuesday afternoon's meeting with the media, Boudot – whose 300 winners last year broke all previous European records – was told more than once what a good chance he had, each time responding with a laugh as if to indicate that he could not quite believe it.
"For a long time I've wanted to be a part of this event and I'm just thrilled to be here. I've been told I've got a chance but I don't know the form of the horses I've been given," he said.
"I've spoken a little with Maxime (Guyon) and Mickael (Barzalona) and they have told me it's a pretty unique track. But I'm used to riding all kinds of different layouts so I don't think that being a first-timer will pose too much of a problem.

"It would be great to get a good start over here as I will be riding in Hong Kong in January and February. At least most of my horses seem to be quite well drawn. I hope I can take advantage."
For French-born Flavien Prat, who rides in the United States and represents that nation on Wednesday, it will be an entirely new experience.
"It's my first time in Hong Kong and I'm massively looking forward to it," he said.
"I will do some handicapping tonight. I will go through each race. Although I've watched some race videos, it might not be too much help because the races tomorrow are full of jockeys who aren't Happy Valley regulars.
"There will be a lot of different styles on show. I'm very proud to be French, and the USA's representative in this challenge."
According to Mauritius-born Karis Teetan – representing Hong Kong and currently third in the jockeys' championship – there is something special about Wednesday's event.
"This is my first time riding in the IJC and I'm so happy to be taking part," he said.
"I've learnt a lot since I've been here and this is a massive opportunity for me plus it helps, of course, that I know the track well.
"Mauritius is a small country and people over there are very proud of what I'm doing over here."
Japan's champion, Keita Tosaki, is also competing in his first IJC.
"The first time I participated in the Jockey Challenge it was a little intimidating," he said.
"This being my third time though, I feel like I can relax and enjoy myself. It also looks like I will be riding some nice horses this year so I hope I can win it."
Ryan Moore – a two-time winner of both the IJC and World's Best Jockey Award – admitted he had not completed a lot of preparation work for the event.
Favourite part of the painful, inordinately long IJC presentation was gauging Ryan Moore's reaction 😂 Loves a good press call #オブライエン #競馬 pic.twitter.com/gRczXMxmqU

— Michael Cox (@KemblaCoxy) December 5, 2017
"I haven't had time to check out on my rides yet. But I love being here and of all the events like this around the world, this one is the best," he said.
The five other riders aiming to take the title are Derek Leung (representing Hong Kong), Zac Purton (Hong Kong), Silvetsre de Sousa (Britain), Leandro Henrique (Brazil) and Cristian Demuro (Italy).