Verry Elleegant gives Waller a 10th Chipping Norton Stakes win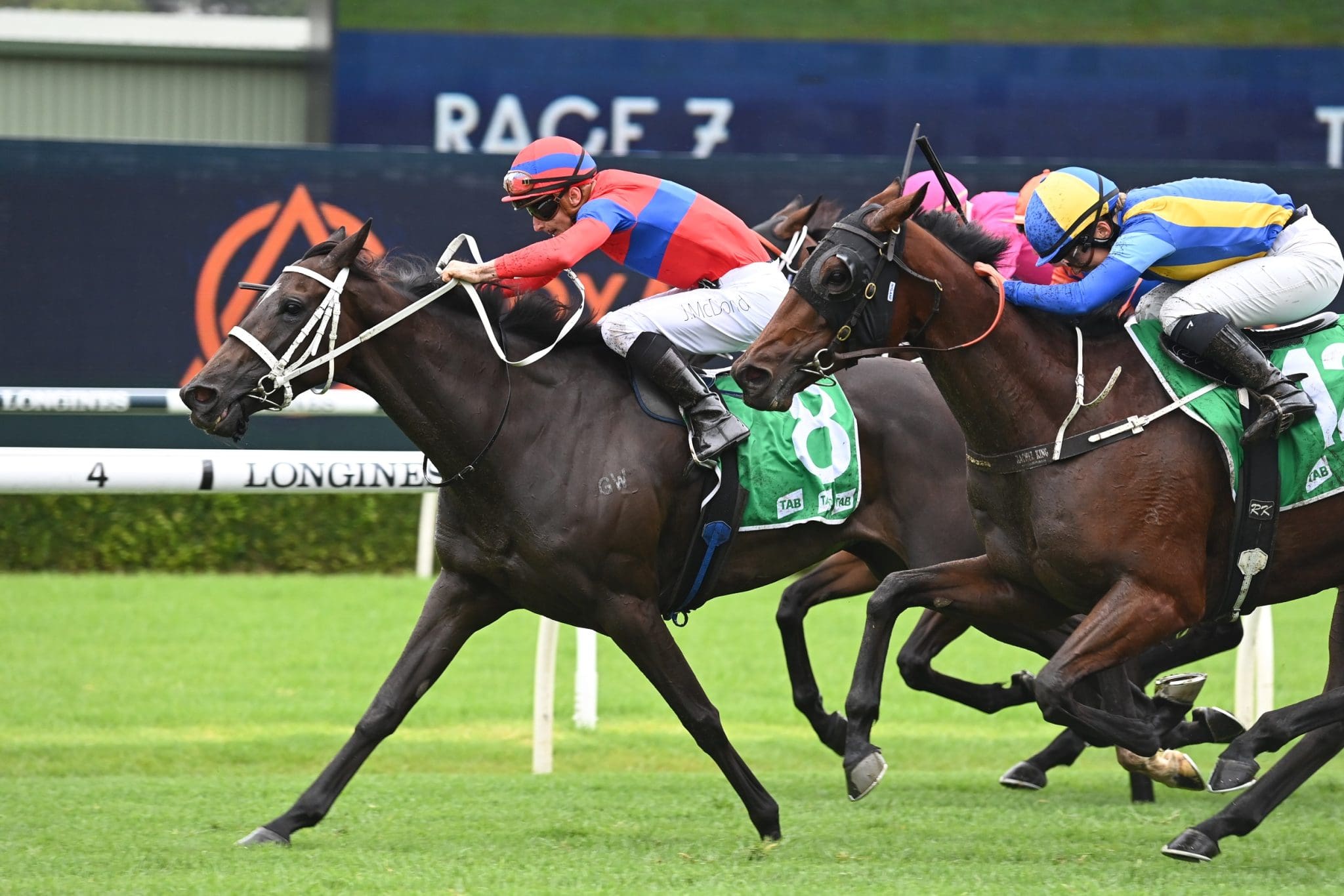 Australian Horse of the Year Verry Elleegant has claimed her 11th Group 1 victory in winning back-to-back Chipping Norton Stakes at Royal Randwick on Saturday.
Given a 10 out of 10 steer by James McDonald, Verry Elleegant dug deep as She's Ideel stormed home late out wide on the track to run second by a head, while Angel Of Truth boxed on gamely to finish third just 1.25 lengths away.
The victory took Waller's Group 1 tally to 132, while James McDonald now sits on 61 Group 1 wins in the saddle, with Waller saying it is "touching" him a little.
"It's touching me a little, no tears, but it has touched me," he said.
"She is just an amazing horse to work with. She's a real piece of work, fights like a tiger.
"I thought the second horse might have had us at the 100 metre mark but that's when the Verry Elleeegant qualities pop in and she lifts to another level and that's just her. She is in for a great prep."
11 GROUP 1's FOR VERRY ELLEEGANT 🤯

A historic run for @mcacajamez and @cwallerracing 👏👏👏 pic.twitter.com/68opoJ5ByG

— 7HorseRacing 🐎 (@7horseracing) February 26, 2022
Verry Elleegant has established herself as the Queen of the turf since Winx's retirement, but there are plenty of similarities between the two dual-Chipping Norton winners.
James McDonald has built an incredible record with Verry Elleegant, saying she is a "star".
"She's an absolute star. I just can't believe every time we turn up for a preparation she just seems to get better and better. I know it's crazy to say but she literally is," he said.
"For her to pull out all stops at these kinds of trips is incredible. Obviously the wet track has helped her but she's a star, she's an absolute star. I'm so lucky to be a part of it.
"She just turns up, doesn't matter what conditions, what distance, she'll perform really well. It's hard to believe she won a Group 1 over seven furlongs and two miles but anything beyond 2000m she's running top three. It takes a very good horse to beat her."
Verry Elleegant is likely to bypass the All Star Mile despite being the horse with the highest number of votes, with Waller opting to defend her Ranvet Stakes crown, before looking to win the Queen Elizabeth Stakes, after having been the runner-up for the past two years.
"That has always been the plan. Obviously the All Star Mile was there and that might have been back on the cards had they not run today and that's how things can change," the master trainer said.
"That was always the plan the Ranvet, and then the Queen Elizabeth so three weeks-three weeks, it just works out perfectly."
The world's best race mare is now a $6.50 joint favourite for the Queen Elizabeth, along with Zaaki and Anamoe.
HERE IS THE FINAL FINISHING ORDER AND JOCKEY COMMENTS
2nd: She's Ideel – Rachel King: "Massive run. Verry Elleegant is a hard horse to get past and she couldn't have run any better today.'
3rd: Angel Of Truth – Jay Ford: "Lovely return from him so he's on track."
4th: Think It Over – Nash Rawiller: "I thought his run was great. Just didn't feel like I was really able to get into the long stride that he has got. Just couldn't quite get there but I thought he ran as good as he ever has and has pulled up terrific."
5th: Top Ranked – Hugh Bowman: "I was delighted with his first up run. Really good."
6th: Duais – Joshua Parr: "Terrific effort. Just got caught up on the back of Colette who went nowhere."
7th: Montefilia – Jason Collett: "Strung up there on straightening but once clear hit the line good."
8th: Colette – Tim Clark: "She was definitely a bit below her best today but wasn't beaten too far and will bounce back."
9th: Mount Popa – William Pike: "A good sound effort."
10th: Stockman – Sam Clipperton – "An honest effort. He's had a good pipe-opener in a tough race and tough conditions."