Punt Drunk: Thanks for the advice, Rob!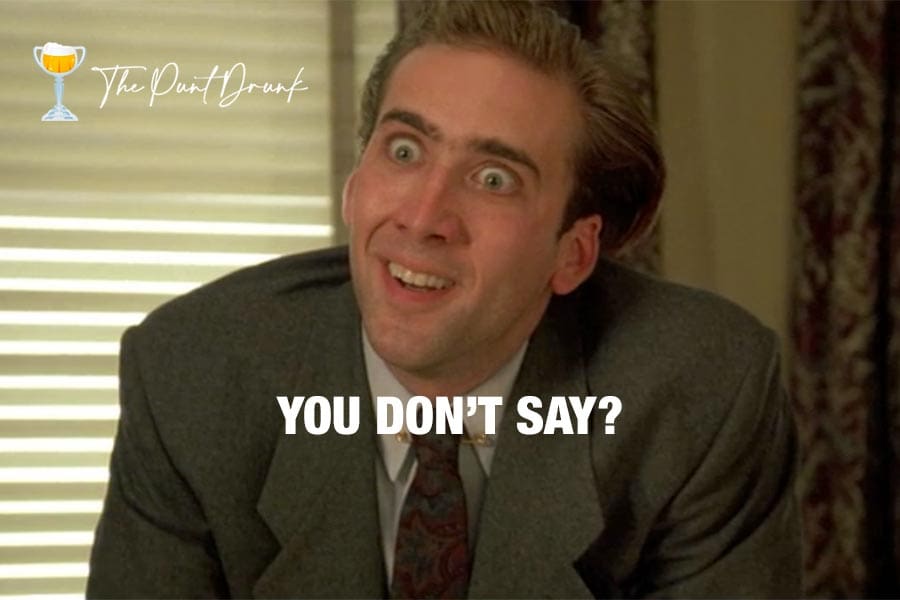 On this Friday's edition of Punt Drunk, we have a listen to what Rob Waterhouse thinks is important when it comes to finding the winner of the Golden Slipper. Plus, another speedy squib is off to stand at stud and live any 18-year-old boy's dream. The Punt Drunk team also take a look at Saturday's All-Star Mile field. The race is only four years in, but has it already lost its flair?
---
WHO KNEW?
The Waterhouse name is ingrained in Australian horse racing, and when it comes to the Golden Slipper Stakes, it is even more well known. Gai's husband Rob no doubt knows a thing or two about form analysis and punting in general, so racing fans and punters alike would have been excited to hear what Rob had to say in a video he posted on Twitter during the week about how to find the Golden Slipper winner. In what was probably the most boring video we have ever watched, Waterhouse told viewers that you need to find the horse that has run the fastest time to win the race – who knew? Thanks for the insight though, Rob.
See our in-depth Golden Slipper betting preview here
Here's Rob's thoughts on this years Golden Slipper and his advice to finding the winner pic.twitter.com/djNuqIDtkR

— RobWaterhouse.com (@RobWaterhouse1) March 14, 2022
---
ANOTHER ONE TO THE BREEDING BARN
It is no secret that in Australia we race for speed, breed for speed and buy for speed. With races like The Everest, Golden Slipper, and restricted sales features such as the Magic Millions 2YO Classic and Inglis Millennium worth millions of dollars, it is little wonder that people want to own sprinters. During the week, QTIS posterboy The Odyssey retired, while another deadset speedster will fulfil stud duties. The 2021 Inglis Millennium winner, Profiteer, has seemingly run his last race, with Newgate Farm snapping him up to stand at stud next season. Arguably Australia's top sire, I Am Invincible, never won a Group 1, so we know that it is not essential to be a champion on the track to be a champion at stud, but Profiteer… seriously?
If Profiteer is standing for anything more than a gold coin donation to your charity of choice it's a complete rort

— KP (@TablordKieren) March 14, 2022
---
WHAT'S THE POINT OF VOTING?
In its inaugural year, the All-Star Mile was a hit. People voted for their favourite horse, the top 10 horses raced and plenty of owners got the chance to race on the big stage for BIG prizemoney. Fast-forward to 2022, and it is a farce. Racing Victoria tried to match motors with Racing NSW, but it is already a trainwreck. Just four horse – yes, four – from the original top 10 will contest Saturday's race. Connections were offered wild cards and they knocked them back, and horses won ballot-exempt races only for connections to opt against going to the race. There needs to be some serious amendments to the voting and nomination process if punters are going to take the ASM seriously again.
When your $11,000 AUD horse wins the $5million AUD All-Star Mile 👏

Chills.

🎥 @Racing pic.twitter.com/f0GOd47gFy

— World Horse Racing (@WHR) March 16, 2022
---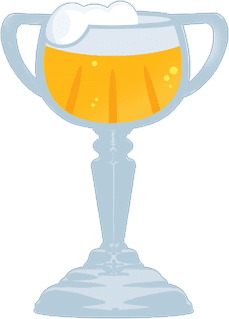 About Punt Drunk
Welcome to Punt Drunk – our daily column covering all the latest horse racing and punting controversies, dramas and headline news. Have a story or gripe or issue that just grinds your gears? Just hit us up in the comments or contact us page and our jaded, punt hardened Punt Drunk staff will give it the Punt Drunk treatment it deserves. Don't expect pleasantries or typical racing media fanboy gloss from Punt Drunk – we're on the punt and we don't have time to bullshit; the next is about to jump…