Punt Drunk: Bring on Nature Strip vs Eduardo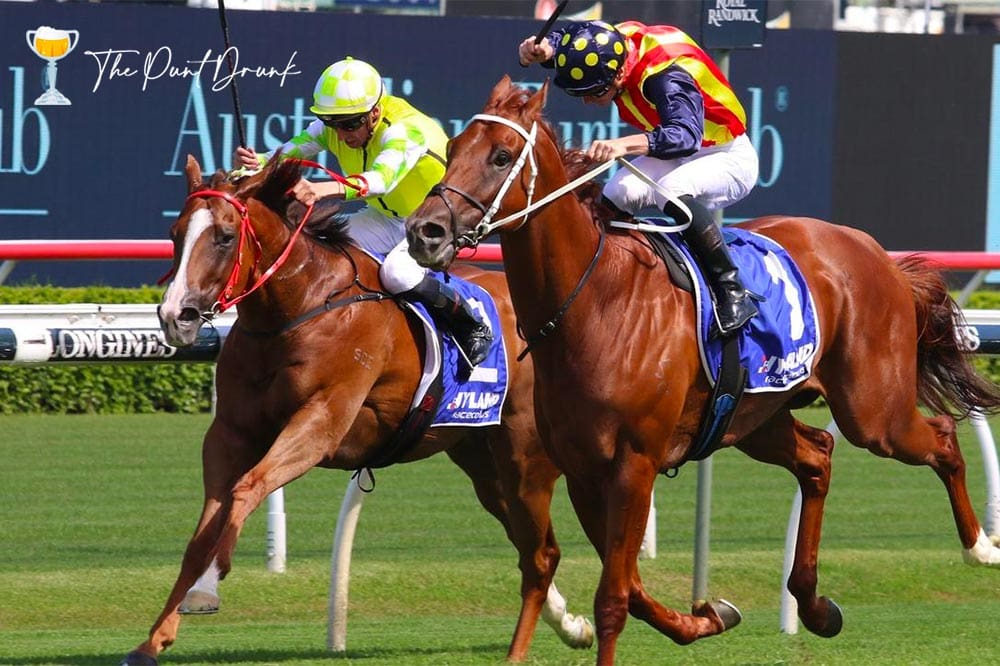 Rain, rain, and more rain. That has been the flavour of the week, so we head into another Saturday with some doubt over whether or not the meetings at Doomben and Randwick will go ahead. How much more can the Sunshine Coast Polytrack cop? Chautauqua returned to her winning ways, while a battle of the giants is just one sleep away.
---
GIVE IT A REST
This is an interesting one, this. Less than 12 months ago, Racing Queensland announced a contingency plan that would see rain-affected tracks and South-East Queensland meetings moved to a brand new all-weather track at the Sunshine Coast. The first race was run on the track in late November, and it has since had its work cut out. In this week alone, racing has been conducted on the Polytrack on Tuesday and Wednesday, while it is scheduled for Friday night and again on Saturday. Blair Gibson from the Gold Coast Turf Club posted on Twitter that in the three meetings this week, there have been 125 scratchings. Is it because trainers can't get their horses to the Sunshine Coast due to floods? Maybe. Or is it because trainers don't want to race their horses on an unknown surface? So much for a contingency plan…
125 scratching's this week on the three polytrack meetings so far. Incredible numbers. #GlassHalfEmpty

The more they race there the more we get to try and work it out and get some confidence on the punt #GlassHalfFull

— Gibbo (@brissyraces) March 3, 2022
---
CHAUTAUQUA BACK TO WINNING WAYS
Is it a bird? Is it a plane? No, it's Chautauqua. But it's not the Chautauqua we know and love – it's a mare who won a 3200m at Clonmel in Ireland. The Denis Hogan-trained mare replicated the grey flash, coming from last to first to win the Irish Stallion Farms EBF Mares INH Flat Race in dominant fashion under John Francis O'Meara. We imagine that she will gain a bit of a cult following from us Aussie punters.
Chautuaqua wins the Irish Stallion Farms EBF Mares INH Flat Race in style!

She powers past her rivals in the hands of John Francis O'Meara for the Denis Hogan team 🏆 @d_g_hogan pic.twitter.com/C0xkmJ3xLb

— ClonmelRaces (@ClonmelR) March 3, 2022
---
CHALLENGE STAKES 2.0
Cast your minds back 12 months ago and, if your memory allows you, revisit the 2021 Challenge Stakes. Nature Strip looked all over a winner in the straight, cruising up to the corner and getting past Eduardo, but Eddie wasn't going to lay down that easily, climbing back off the canvas to get his nose down where it mattered. Neither Eduardo or Nature Strip have missed out on a top-three finish in their last eight starts – nine for the Strip – and they now set out for their ninth clash with one another. Both sprinters have impeccable records on heavy tracks, 1000m at Randwick is their go-to, and they are now both second-up after running second (Nature Strip) and third (Eduardo) in the Lightning Stakes a fortnight ago. This could be anything.
"Eduardo lunged on the line, it's close."

A year ago, Nature Strip and Eduardo locked horns in the Group 2 Hyland Race Colours Challenge Stakes (1000m) and this is what happened. They're in for another big stoush at Randwick on Saturday. #FlashbackFriday @tabcomau pic.twitter.com/KjNxD51bzY

— Racing NSW (@racing_nsw) March 3, 2022
---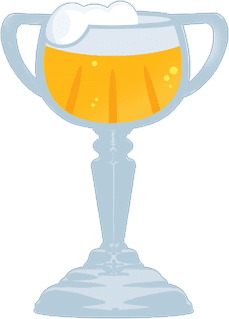 About Punt Drunk
Welcome to Punt Drunk – our daily column covering all the latest horse racing and punting controversies, dramas and headline news. Have a story or gripe or issue that just grinds your gears? Just hit us up in the comments or contact us page and our jaded, punt hardened Punt Drunk staff will give it the Punt Drunk treatment it deserves. Don't expect pleasantries or typical racing media fanboy gloss from Punt Drunk – we're on the punt and we don't have time to bullshit; the next is about to jump…