Prom Queen faces toughest test in Northland Breeders' Stakes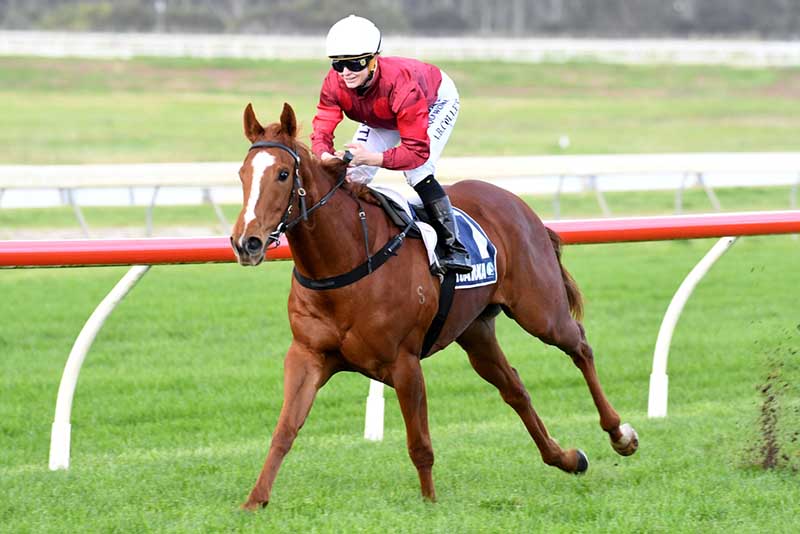 PROM Queen has been setting the track alight in New Zealand this year, winning six of its seven career starts and doing it with relative ease.
The Ken Rae, Lisa Rae and Krystal Williams-trained filly has two listed wins to its name, which included the Champagne Stakes at Riccarton two starts back where it won by 5.3 lengths over some quality thoroughbreds and it was more of the same last start on its home track.
The three-year-old blitzed a quality field by six lengths in another dominant fashion and it could be one of New Zealand's most exciting sprinters. New Zealand isn't known to produce world class sprinters, but Prom Queen brings the excitement factor to race day.
This Saturday's Group 3 Northland Breeders' Stakes will be its toughest test to date with opposition including Felton Road and Aiming Smart, but you don't know how good they are until you try according to co-trainer Kenny Rae.
"Nothing ventured, nothing gained," Rae told Horsebetting.com.au. "It gets harder from now on, but if she runs second to one of the boys I'll be happy.
"She runs the times and beats them by a mile, but she's got to go to the next level and I think she will, but until they prove it you just don't know."
The ultimate plan this season is to get Prom Queen to the 1000 Guineas at Riccarton – a track where it has won on five occasions, but the increase in distance would be cause for concern for punters.
"Her main aim is the fillies race (1000 Guineas). That's plan A, plan B will be the Steward's, but she'll tell us what we're doing," Rae said.
"If she has to go up against the older horses in the Steward's then so be it, but we're sticking with plan A at the moment."
Prom Queen hasn't won past 1200m, but Rae believes the daughter of Singapore star Super Easy has the potential to win over that distance given the right circumstances.
"I wouldn't have a clue (if it will get the distance). My gut feeling is that it won't matter, but if she's going to get the 1600m it's better against her own sex and age group," Rae said.
Prom Queen has been a short-odds favourite at its last three starts ($1.30, $1.70 and $1.80), but punters should expect better odds this Saturday on its home track at Ruakaka, given the level of opposition.


All going well in the Northland Breeders' Stakes and 1000 Guineas, Rae would like to travel to Australia before the current lease from Windsor Park Stud runs out.
"We've only got her on lease for the next 18 months, so we need to do the best we can, wherever that may be," he said.
"I wouldn't mind going to Australia one day. We thought about putting her in a two-year-old race in Brisbane, but you've got to go there for a whole campaign as the cost is too high for one run."
Rae is aware of the costs associated with taking a horse from New Zealand to Australia, something that puts off some of the smaller stables across the Tasman.
"It costs you around $30,000 and you only get one start to try win $60,000," Rae explained. "It'll go for four or five starts in one campaign, but not one run like we were going to when she was winning as a juvenile.
"They all got carried away in thinking we were going to conquer the world.
"It doesn't work that easy."
The Brisbane winter carnival best suits the promising filly which has shown ability in win on rain-affected and dry tracks.
"I love Brisbane. She's proved she can go right-handed now," Rae said. "I don't know about Sydney in the autumn, it just looks too tough and we have to be realistic."
Much like champion mare Winx, Prom Queen doesn't show much at home, but turns on the afterburners come race day.
"She always puts in 110 percent and only 50 percent at home in work," Rae quipped. "She must hear the gates go bang and think she has to go now.
"You'd think her work would be 10 times better, but it's not.
"We've only got around 16 wins and $13 million to catch up to Winx… I don't like our chances."
On Saturday, November 11, Prom Queen will be looking to add its name to a long list of champion 1000 Guineas winners at Riccarton which includes La Diosa, King's Rose, Seachange and Tycoon Lil.
Punters can bet on the 1000 Guineas with Sportsbet.com.au.