Peter Moody makes highest purchase of Magic Millions Sales day 1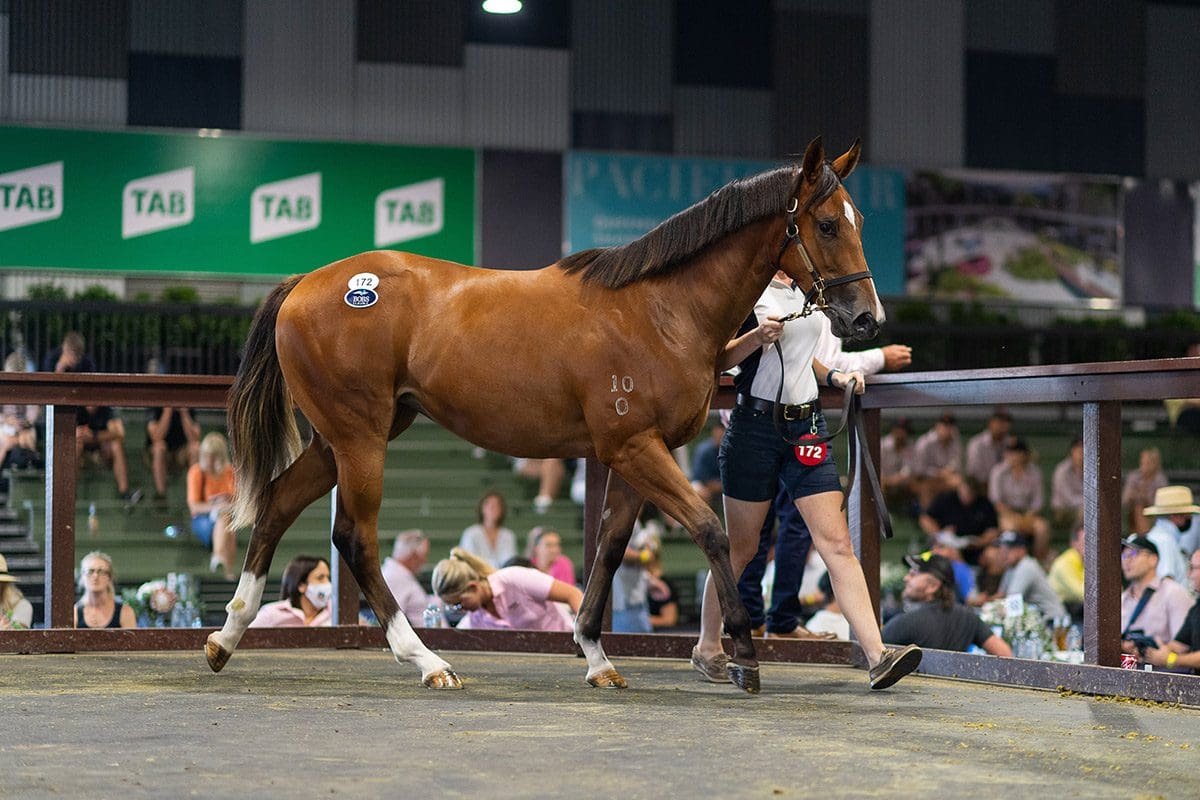 It was eventful afternoon at Day 1 of the 2022 Gold Coast Magic Millions Sales, with Peter Moody purchasing the highest-priced yearling of the day at $950,000.
Lot 172, a filly by Zoustar out of a Magic Millions 2YO Classic-winning mare in Karuta Queen, went through the sales ring later on in the afternoon, but when the hammer dropped, it was Moody who won the battle to take home what he describes as "a bloody nice filly".
Having trained the dam of this afternoon's purchase in the back part of her racing career, the Caulfield Cup-winning trainer had his sights set on Lot 172 well before Tuesday's auction.
"She was a lovely filly," Moody told Racing.com.
"I had a little bit of exposure to her mum, I trained her in the back end of her career and I've seen a lot of her foals and she was just a magnificent filly.
"She was a queen; she was my horse of the sale, which is easy for me to say now, so very pleased to be taking her home."
The official TOP LOT from Day 1 of the @mmsnippets Yearling Sale is Lot 172, the the Zoustar x Karuta Queen filly, offered by Strawberry Hill Stud and sold to @moodyracingpgm for $950,000. 👑 pic.twitter.com/PIfIEHA7Af

— SKY Racing (@SkyRacingAU) January 11, 2022
While the fillies' dam was able to win a Magic Millions 2YO Classic, Moody isn't necessarily adamant that his recent stable acquisition will be an early runner, but he's confident that she will have what it takes to make a terrific racehorse.
"She's a big scopey filly, so I wouldn't say she's going to be real early, but she's strong, powerful and well put together," he said.
"She's just a bloody nice filly all round.
"There's no knock on her anywhere, and she's got a hell of a pedigree."
The $950,000 purchase was bought on Moody's own accord, with his intentions set on syndicating her out to stable clients, with an eye towards her career on the track and after life after racing as a potential broodmare.
"We'll get her home and find some clients for her, because Mrs Moody won't want to race all of her," the trainer said.
"She's a filly I bought on step, with a view to get some stable clients into her.
"She's a filly that's got a lot of residual value, race performance aside.
"We're a smaller operation now and just trying to find elite horses. Hopefully she fits that category."
A total of 148 horses were sold on Day 1, at a 91% clearance rate, with just 14 horses passed in.
Over $40 million was spent on yearlings in the first day, with an average sale price of $273,000, setting this year's Sales on a path to be the biggest yet.