Best Paysafecard horse betting sites

Paysafecard provides an innovative solution for those who do not want to link their bank account or eWallet to any horse betting sites. The best online bookmakers accepting Paysafecard include some of the prominent brands in Australia. The top Paysafecard horse racing betting sites are also available overseas, with this pre-paid payment solution popular in Asia, the United Kingdom and some countries in Europe.
The best Paysafecard horse racing bookmakers for November, 2023 are:

Top Paysafecard bookmakers
---
What is Paysafecard betting?
Established in 2000, Paysafecard has been offering online betting payment solutions – that are independent of bank accounts, credit/debit cards and individual information – for over 20 years.
Paysafecard is a prepaid online payment service that requires users to purchase 16-digit vouchers, each of which has a PIN code from a wide array of retail outlets around the globe. PIN's can be bought in denominations of 10 AUD, 25 AUD, 50 AUD and 100 AUD.
Once a user buys the vouchers, they can visit an online site, such as a horse betting site and pay for or deposit cash by making use of the 16-digit PIN code when they confirm the transaction. This action will automatically deduct the amount from their Paysafecard balance.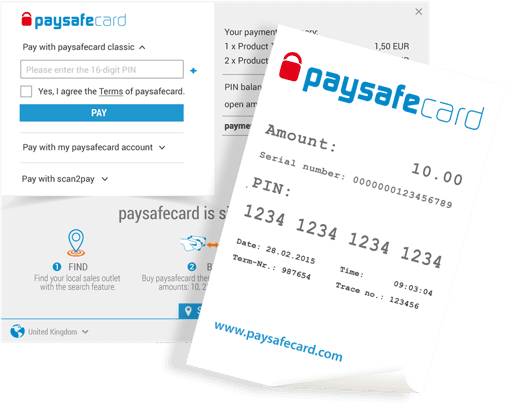 Customers can buy up to 10 Paysafecard PIN's at once.
The payment solution is now part of the Paysafe group of companies which also includes eWallet service Skrill.
Paysafecard permits punters to add money to their account in the form of a prepaid voucher, which must be purchased from a retailer.
---
Top Paysafecard betting sites in 2023
With a PaySafeCard you can only use the amount of money deposited in your account and only deposit the amount that the card is worth which implies one can control how much you spend online for betting.
When you get a PaySafeCard, you are issued a 16-digit PIN you use at their partner betting sites, so there are no personal details gathered or collected at any website. Using PaySafeCard comes with increased security when gaming online and helps to keep your details secure.
Top Australian betting sites accepting Paysafecard

There are many online betting sites that accept Paysafecard globally, however not many of the top betting sites in Australia have got this bookie payment method available.

The reason why Paysafecard can't have a huge dominance in the Australian online betting market is that there are committed Aussie payment provider which works in a similar way.

There are many legal matters that directly restrict the use of Paysafecard at betting sites in Australia. Bet365 and Unibet, like we already mentioned above, are big brands and have the resources to bypass these challenges.
---
International Playsafecard betting sites include
---
How do Paysafecard payments at bookmakers work?
Visit any PaySafeCard sales outlet. You can always find these outlets online at their official website, and for sure you will locate one near you. They are located in many different countries including the United States, the United Kingdom, Argentina, Australia, Belgium, Germany, France, Greece, Finland, Switzerland, and many others.
Once at a Paysafecard outlet, you can then buy a Paysafecard 16-digit pin. You can buy these in differing increments of 10 AUD, 25 AUD, 50 AUD or 100 AUD. You have to use cash, rather than a credit card, for buying voucher.
After you have purchased the Paysafecard Pin, you can then load up your choice of site, log in and then select to deposit through Paysafecard.
Then you will enter your 16-digit code and state how much of the available balance you want to deposit into your account.
Click the button to proceed and the funds will be moved into your horse racing betting account instantly.
You can also check out the balance remaining on your Paysafecard by logging into the website and inputting the 16-digit pin code. You can purchase up to ten different Paysafecard PINs at once.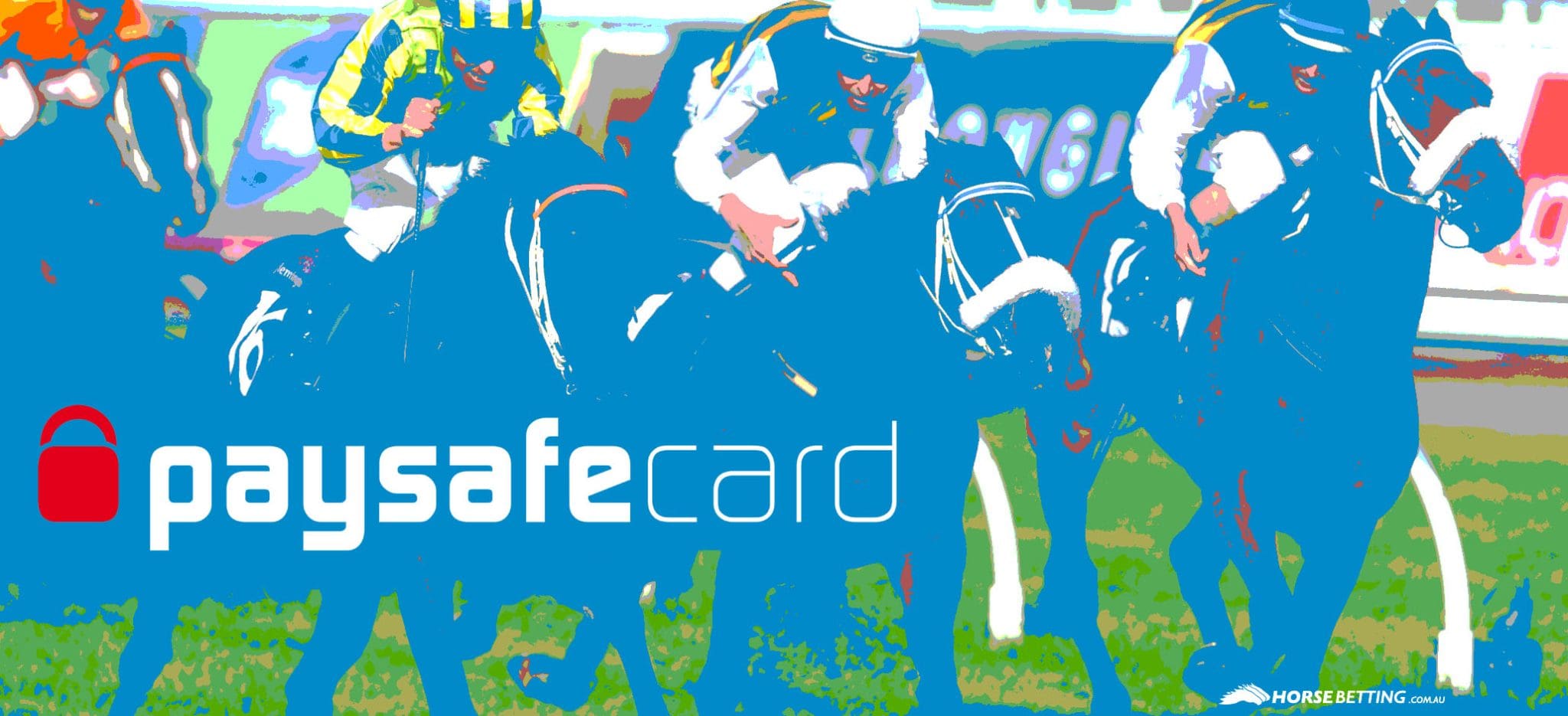 ---
Paysafecard Advantages for horse betting
Generally, Paysafecard, just like all other prepaid vouchers looks amazing from a punter viewpoint. It's completely untraceable, it's simple and convenient to use, the distribution channel is decent, and most importantly, the voucher denominations fit the need of any punter at online bookmakers.
Since it was released, to this very day, Paysafecard hasn't witnessed a lot of changes. If it works, do not fix it!
Here are the Paysafecard Advantages that relate to you as an horse racing bettor:
Privacy 100% secured
Allows PINs to be merged
Secure – Nobody Can take your funds.
Fast, secured, easy and convenient.
Flexible, following Skrill's Acquisition of Paysafecard
Paysafecard Disadvantages
Drawbacks: the Paysafecard betting flaws you will have to deal with as an Aussie punter
Not Many Bookmakers in Australia Accept Paysafecard at their sites
Customer Experience associated to Paysafecard Outlet Proximity
Paysafecard betting sites have other disadvantages, but they're not related in any way to Aussies. Alternatively, all other payment suppliers have them, or the majority at the very least.
---
Paysafecard betting history
Paysafecard provides an innovative solution for those who do not want to link their bank account or eWallet to any betting sites.
Paysafecard was established back in 2000 in Vienna, Austria and was among the first eCash payment methods that were created to solely cater for online purchases. Over the years, the company has grown remarkably, often taking over smaller similar payment options based in other countries (such as uKash in the UK and Wallie in the Netherlands).
The brand became part of the Paysafe Group, which includes eWallet service Skrill and now runs in over 60 countries globally.
Moreso to the standard payment method through PIN's purchased from retailers, paysafecard now also provides an online option where users can register that functions more like an eWallet service such as Skrill.

Top Paysafecard bookmakers
---
Is Paysafecard a good bookmaker deposit option?
Paysafecard is a fantastic payment method for a some types of online sportsbook user. If you do not want to link your bank account, or eWallet to a sportsbook, there is no better option on the market than paysafecard betting sites.
Saying that, Paysafecard is not without problem, the inability for one to make a withdrawals will be frustrate some and could lead to some lengthy waiting times for users. In terms of security, only few payment methods are better off.