Gatt thinks Streetcar Stranger is overs for Oakleigh Plate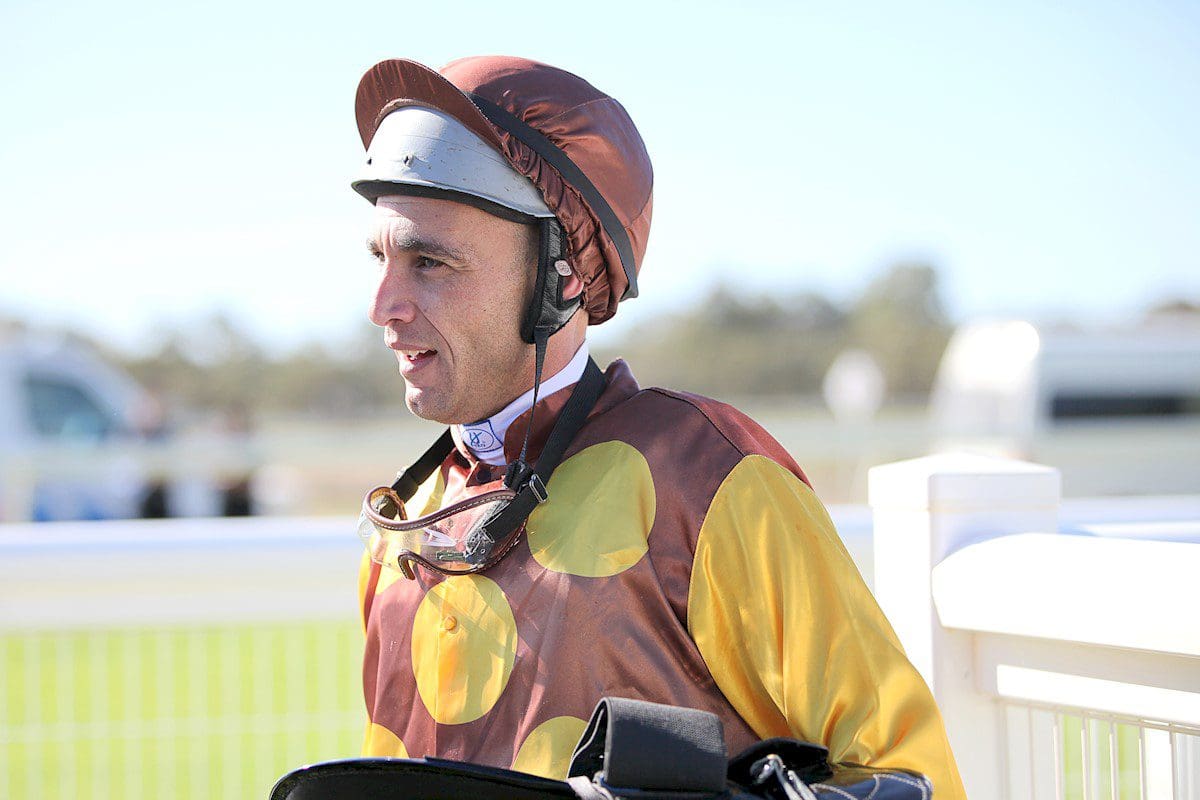 "If Jamie Kah was on him, he'd probably be about 10/1."
Adelaide jockey Paul Gatt's blunt assessment of his booking on Streetcar Stranger in Saturday's Group 1 Oakleigh Plate is honest, but also upbeat.
As everyone knows, Kah has become an Australian racing superstar over the past few years, while Gatt has been quietly plying his trade in South Australia.
Gatt acknowledges that Kah attracts punters, but his 'alternative market' reveals where he feels the David Jolly-trained sprinter fits into the 1100m feature.
"I'm quite confident he'll finish in the top five," he said.
"He's about 40/1, but I don't think he's a 40/1 chance."
Gatt was even more confident about Streetcar Stranger's chances before Wednesday's barrier draw, with the Adelaide runner allocated the visitor's alley: 13 of 13.
Immediate disappointment soon turned to adopting a glass-half-full approach and focusing on a game plan.
"I'll have a look at the race properly and talk to David about it," he said.
"The plus is there seems to be tonnes of speed, so hopefully they stretch out, and I can slide across and get a bit of cover somewhere.
"There's a bit of speed drawn outside the favourite (Marabi), so hopefully that injects a bit of tempo in the race."

Last start, Streetcar Stranger won the four-horse Listed W.J. Adams Stakes over 1000m, but he has already won over the Oakleigh Plate course. His three starts at Caulfield have yielded two wins and a second.
Gatt has won three races on the son of Stratum, all in Adelaide, and knows exactly what the five-year-old requires to produce his best.
"He needs real good speed normally, with ideal cover," he said.
"You can't get there too soon on him. He's got a good 100-metre sprint, and a good turn of foot, so if you can save that as late as you can, it's ideal.
"That's why it would've been good to draw a barrier and smother him up straight away, but we can work that out."
Jolly has reported that the horse has improved since its Adams Stakes win on Australia Day, and the Oakleigh Plate represents an unexpected opportunity for Gatt to double his tally of Group 1 winners.
To date, his sole win at the top level was aboard Terry Sullivan's Tails of Triomphe in the 2005 South Australian Derby.
"When David rang, I jumped at the chance," he said.
"I'm excited about the chance to ride in Melbourne again."
Gatt said he'll make the 52kg "quite easily" and will warm up for his Caulfield gig with a ride at Moonee Valley on Friday night.
"I'm riding Silver on Red, also for David, in one of those 955m Challenge races," he said.
"I've won a couple on him, he's an honest little horse, and this is the right sort of race for him.
"In these races, don't blink, because it's all over before you know it, so I'll make sure I'm switched on."
Gatt has ridden in the Oakleigh Plate once before, finishing third on Straight Ace – behind Sudurka – for Nikki Burke way back in 2002.
Marabi, the expected Oakleigh Plate leader this year, is currently listed at around $2.70 with most betting sites.