Veteran jockey Phillip Crich makes long awaited return to Darwin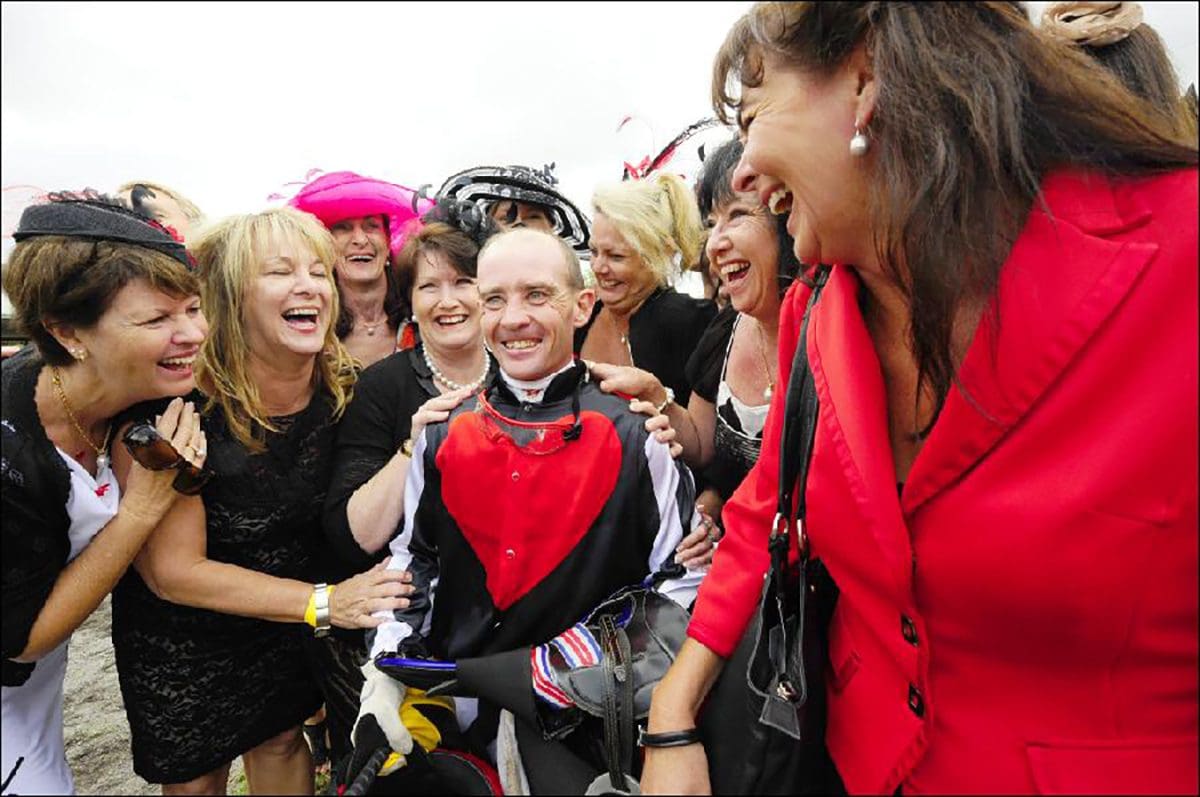 A familiar face will make a long-awaited return to Darwin at Saturday's Fannie Bay meeting.
Veteran jockey Phillip Crich left the Top End in early 2019 for family reasons and is very much looking forward to returning to the Northern Territory albeit as a visitor on this occasion.
Based these days in the South Australian city of Murray Bridge – located 78km east of Adelaide – where he work for a shelving company, Crich only returned to riding in January after a two year hiatus.
In recent months he has ridden at Murray Bridge, as well as at other country locations in South Australia such as Oakbank, Clare, Ceduna, Streaky Bay, Port Augusta and as recently as Hawker on May 28.
Crich is heading back to the tropical north with just one week to go before the start of the 2022 Darwin Cup Carnival.
This weekend's Fannie Bay meeting – in which the 53-year-old has three rides on the seven-event program – is affectionately known as "Day Zero" with the eight-race meeting extravaganza scheduled during the Cup Carnival looming on the horizon.
And Crich can't wait to get to Darwin.
"I've always remained really good friends with trainer Chris Pollard – we go back a long way," he said on Friday.
"He knows what I've been through personally for the last seven years.
"I rang him a couple of months ago and said, 'I need a break, I need a holiday'.
"He said, 'Well, you could come up for the Carnival', so here I come.
"I will stay up there for a bit.
"Not quite sure how long I'm going to stay, but I'll be there for the whole Carnival.
"My boss in Murray Bridge said go and have some fun, and I'll see you when you come back."
During his riding career in the Northern Territory, Crich had 76 wins and 173 minor placings from 924 starts in Darwin and 37 wins and 79 minor placings from 344 starts in Alice Springs.
He also rode at Adelaide River, the only grassed-surface in the NT, for five wins and 14 minor placings from 50 starts.
Unfortunately, Crich has yet to boot home a winner at Katherine and Tennant Creek.
Crich leaves for Adelaide first thing Saturday morning before catching a flight to Darwin.
Once arriving at Fannie Bay, he will partner Pollard's trio Leanna Belle (Race 2), Brazilliant (Race 4) and Ruby Ruby Ruby (Race 7).
All three horses are genuine outsiders, but that's irrelevant as far as Crich is concerned.
"I'm mainly looking forward to seeing everyone – all my mates and whatever goes, goes," he said.
"I miss everything about Darwin – they're nice people and the weather is good too.
"I've sort of been on and off in Darwin since around 2003 or 2004."
As much as he still enjoys riding, Crich admits that he doesn't get to ride as often as he would like as he has plenty on his plate.
The fact he can only ride now and again these days, Crich currently refers his life as a jockey as something that compares to a hobby.
A frustrating scenario for a jockey with 38 years of experience, who first started riding in Newcastle before booting home his first winner 120km up the New England Highway at Muswellbrook.
"I can only do what I can do at the moment," he said.
"I ride track work regularly for Matt Seyers and John Hickmott here at Murray Bridge.
"I go in and ride a few horses in work early and then I go to work all day."
As well catching up with friends and old racing colleagues back in Darwin, Crich will also come across other familiar faces from Murray Bridge.
Visiting trainers John Peacock, Nicole Irwin and Heather Lehmann are from Murray Bridge, although Irwin and Lehmann are currently listed as Darwin-based trainers.