Sunshine Coast meeting moved to Polytrack after heavy rain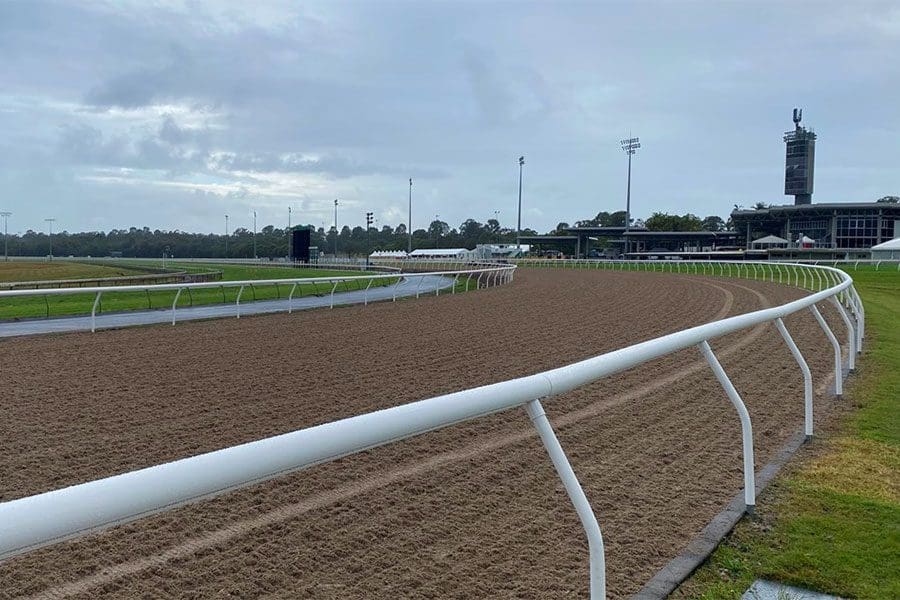 Set to host its third meeting in just five days, the Sunshine Coast Turf Club has been forced to transfer Wednesday's metropolitan meeting to its all-weather Polytrack surface due to heavy rainfall overnight.
The turf track at Corbould Park was deemed unsafe for racing after a whopping 105mm of rain was recorded in Caloundra this morning.
This will be just the third time that an entire meeting has been moved to the Polytrack at the Sunshine Coast, but it will be the first for 2022.
Due to similar circumstances last spring, the November 26 meeting at Corbould Park was moved from the turf to the synthetic, while just five days later, Brisbane's midweek metropolitan meeting was also relocated to the Sunshine Coast Polytrack.
With no 1200m starting position available on the all-weather track, the distances for the first three races will be amended, most likely dropping to 1100m each.
Scratching time remains at 7:30am AEST, and at this point in time, the first race is set to get underway at 1:38pm.