Shinn fined $600k for breaking Hong Kong COVID rules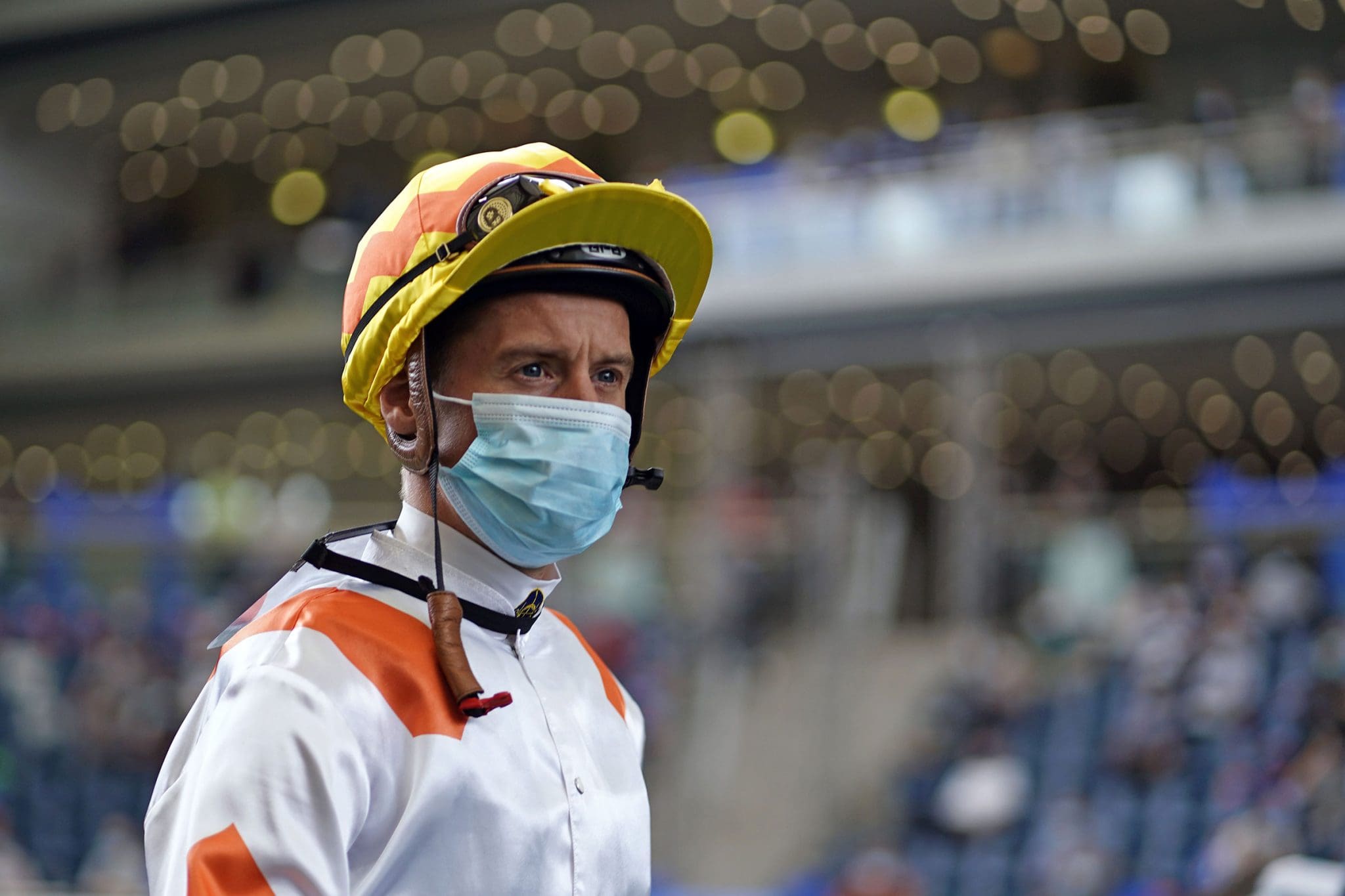 Blake Shinn has been fined a massive HK$600,000 (A$106,000) by Hong Kong stewards for attending venues he was not permitted to visit under the Hong Kong Jockey Club-mandated COVID protocols.
The Australian jockey broke the rules, which restrict the movements of jockeys, by "attending a number of bars" between May 29 and June 5, subsequently interacting with other HKJC employees and licensed persons.
He was serving a careless riding ban at the time and is now looking at a longer stint out of the saddle after testing positive to COVID on Tuesday.
He pleaded guilty to acting "in a manner prejudicial to the proper conduct of horse racing" and was handed the maximum monetary penalty allowed.
"By recklessly contravening the club-mandated Covid protocols when attending a number of bars during the aforementioned period, he did place at significant risk the measures imposed by the club to ensure the continuation of horse racing," HKJC chief steward Kim Kelly said in a statement.
"After considering all the relevant matters associated with penalty including but not limited to the significant potential ramifications of a breach of the rules and protocols upon racing continuing and the need for deterrence, the stewards were of the opinion that a fine of $600,000 was the appropriate penalty."
Shinn is the third Hong Kong racing participant to cop the maximum fine, after trainers Frankie Lor and Dennis Yip breached the protocols in February.
Kelly explained in a statement that while some restrictions were lifted in April, jockeys are still limited in what they are permitted to do.
"In an email and via an instant messaging application on April 22, [Shinn] was notified of the restrictions placed upon all jockeys in respect of general places which they were not permitted to attend, which included 'bars' and 'nightclubs', hereinafter referred to as 'bars'," the statement said.
The 34-year-old hoop announced in April that he will not be riding in Hong Kong next season and is set to return to Australia in July.
Shinn made the agonising decision not to submit his licence renewal after the mental stress of months of living within the confines of the HK Jockey Club's "racing bubble" had become too much.
"It breaks my heart to not be coming back. I have worked very hard here, I have coped with the tough environment of getting accepted on the track, but this isn't about the sport," he said back in April.
"I absolutely love Hong Kong racing and I have met some great people, ridden for some fantastic trainers and formed some relationships that I treasure.
"I've been able to ride some of Hong Kong's best horses and was very much looking forward to being here for a long time, but the mental stress of being locked up alone for the last few months has just become too much.
"I understand that the club's priority has been to keep racing going during a difficult time and the club acknowledges that a lot has been asked of the jockeys to accomplish that but, at a certain point, it becomes a mental health issue."
Shinn has enjoyed a successful 2021/22 racing season with 36 winners and a further 82 placings from 380 rides to date, sitting him in eighth position in the Hong Kong jockey rankings.