Richard & Will Freedman embark on new training partnership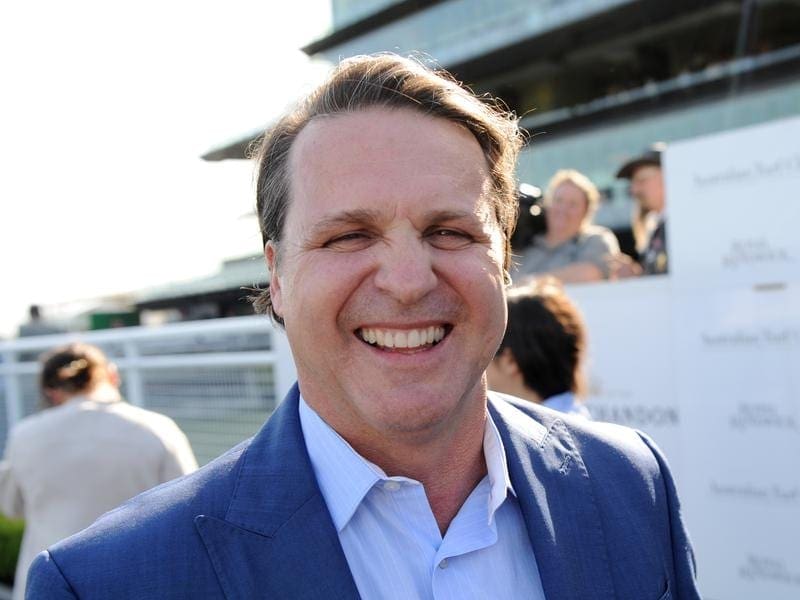 A new chapter in the Freedman family started on Monday when father and son duo Richard and Will officially commenced their training partnership.
Will Freedman didn't have any ambition to become a racehorse trainer in his younger years. In fact, music was more his thing. But as part of the Freedman dynasty, the thoroughbred is in his DNA.
"I can't say I ever encouraged him. I actually discouraged him, but he decided of his own volition to do it and once they decide, you get on board and help. It was always a decision he had to make," said Richard Freedman.
After serving his 'apprenticeship' with Richard and then also with his uncle Michael Freedman, Will decided to go out on his own, setting up in Scone in 2020 with an initial eight horses in work.
"It is not as though I could sit and wait for them to have had enough because that might be 20 years away, so I thought it was a good time to ply my own trade," he said at the time.
"I will probably make some mistakes along the way, but you learn a lot more from having to be the one that makes the decisions.
"It's a daunting task going out on your own.
"I have been with Richard since he was at Hawkesbury and have seen the business grow from there. So, I have an understanding of what it is going to be like but I will obviously be taking on the financial risk having to start from scratch."
While he now has a successful stable of 20, Will acknowledged that in order to grow beyond that in terms of quality and quantity of horses, he had to head back to the city.
"It's probably the right time in my career to step closer to Sydney," he said.
"It was a really good experience at Scone. It's a really good place to train.
"The only thing that gets a bit hard is syndicating more expensive bloodstock from a country environment. That's where it was getting tough to take the next step in a trainer's career."
Speaking on their new partnership, Will expressed excitement about the opportunity and new development in both their businesses.
"It all came on quite quickly as Richard and Michael were sorting out their partnership," he said.
"Richard and I then subsequently, only in the last fortnight, have had a good discussion about where we thought we could go together.
"It's going to give the horses coming to Rosehill an even better chance to reach their potentials."
The father and son duo will be utilising the Rosehill stables Richard has always trained out of, consisting of 40 boxes.
"It keeps it at that boutique size, so everyone will be individually catered for," said Will.
According to Richard, the partnership has been a long time coming.
"It's been on the back burner ever since Will went training but was precipitated by Michael and I dissolving our partnership," he said.
"It made sense and it's good for Will. He's done well in the country but when you are young you have to take the next step.
"The reason to team up with Will, it's not charity, I'm not doing Will a favour. He's actually earned his way into the partnership.
"He's gone to Scone, he's trained 44 winners up there with a very small string. He's had a very high strike rate and he's got some new ways of training horses that are a bit new to me. I think you need to be young and energetic and have some new ideas to keep moving forward in this business because I think if you stand still you're going backwards. And Will brings that with him.
"The demands of training today are different to what they were 30 years ago. They are huge compared to then and the expectation from owners has increased and the level of administration required has increased. A lot of stuff is being offloaded onto the trainers that were once done by regulators and race clubs
"It's a nine-headed beast being a trainer. You are in charge of everything from a sales and marketing department to an admin department team, a horse welfare department and a spelling department. It's a very different business now.
"Will is a real people person, which has occasionally been one of the criticisms of his own father and uncles who are a little bit prickly but he's not, he's very personable.
"I'm glad to have him on board, he's earned his spot."