Alice Springs trainer Lisa Whittle back in business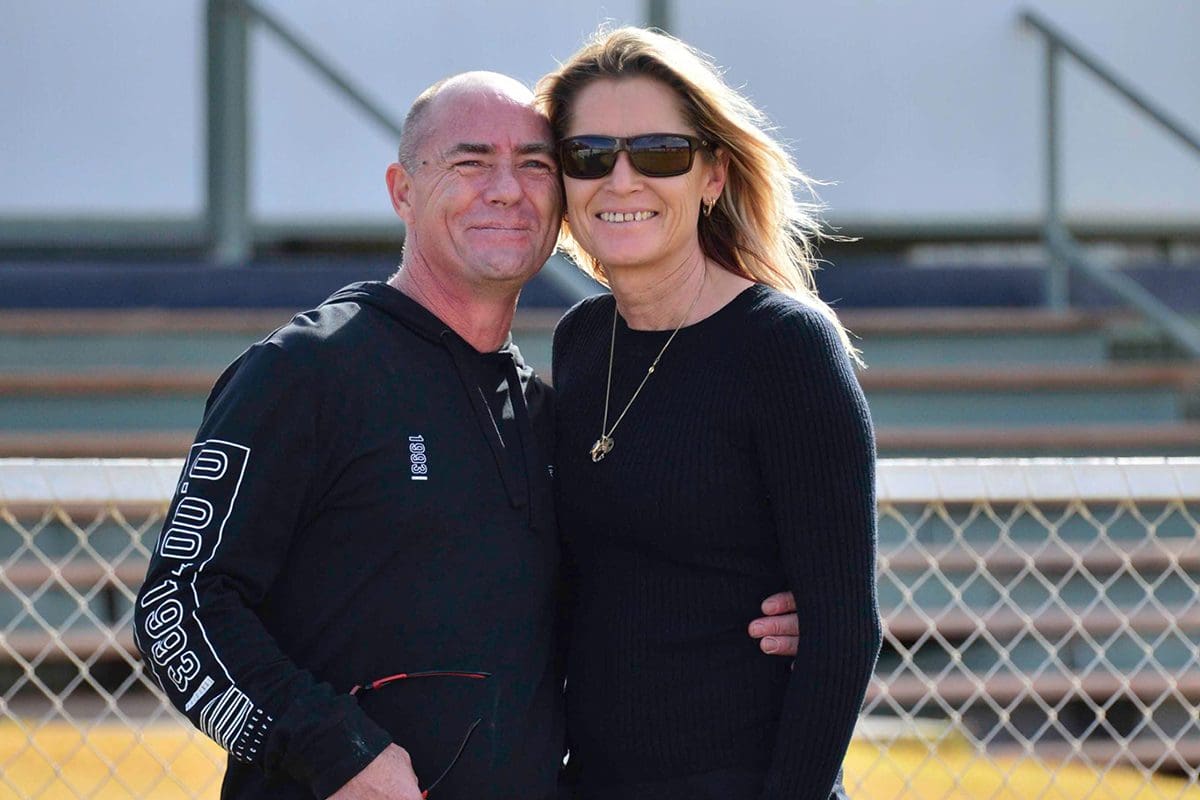 She may have had a lean Alice Springs Cup Carnival, which is rare, but leading Red Centre trainer Lisa Whittle is seemingly back in business.
Whittle landed a treble last Sunday at Pioneer Park to make it 25 wins in the Alice Springs and Provincial premiership.
With a number of Central Australian premierships under her belt, Whittle now trials reigning champion trainer Terry Gillett by three wins with two months of the 2021/22 season remaining.
There are in fact five meetings left and it appears as though the Whittle yard has found its mojo once again.
For the record, Gillett had a win last Sunday.
And further more there were five meetings during the Alice Springs Cup Carnival from April 9-May 1 with Whittle tasting success on just two occasions.
Ananagram (Sonja Wiseman) got the ball rolling for Whittle last Sunday with a highly impressive six length victory in a 1200m maiden.
The in-form Harpuna (Paul Denton) made it back to back wins over 1100m at 0-64 level, and just like Ananagram he made his move once leaving the back straight rounding the field before posting a comfortable win.
In a blanket finish where there was less than a length separating the first four horses across the line, Cyclonite (Sonja Wiseman) prevailed in open company over 1000m.
"Lisa has always had a decent little team," the Darwin-based Wiseman said.
"She was a little quiet over the Alice Springs Cup Carnival.
"She definitely has her team firing now coming into the off-season.
"Lisa puts plenty of love into her horses, and a lot of time and effort.
"Her horses always come out looking really good.
"I mean, if you're looking after them they just seem to perform a lot better.
"So that contributes to a big part of her team going so well throughout the year."
Wiseman, who is making a serious name for herself in Darwin and Alice Springs, couldn't believe how easily Ananagram won and was super excited when Cyclonite saluted.
"The first one I won on, Ananagram, I didn't expect to win on him," she said.
"He just travelled up absolute enormous and when the pace slackened I just decided to get him rolling and he absolutely flew home.
"Lisa was very happy with him – yeah, it was awesome.
"Cyclonite's a tough old horse.
"He's one of Lisa's favourites, and just keeps trying and trying.
"I actually didn't know if we were going to get there – probably the last few strides he really stretched out and flattened out for me and he just picked them up.
"It was good for Lisa to get a win with him because that's one of her favourite horses, so it was special."
Although Wiseman has only recently settled permanently in the NT she has ridden for Whittle in the past.
"I rode for Lisa probably about five years ago," she said.
"My first ever ride in the NT was actually for Lisa.
"She has continued to put me on through all the years.
"She has started to kind of put me back on again.
"It is really good to be back riding for her."
Whittle has six runners on the seven-race program at Pioneer Park this weekend.
Wiseman will partner Like A Heartbeat (Race 1), Harbour Express (Race 2) and Ananagram (Race 4), while Paul Denton will ride stablemates Harpuna (Race 1), Envy Me (Race 4) and Winter Harbour (Race 6).
"Harpuna has been going well and obviously Paul Denton is Lisa's stable jockey – they get a lot of wins together," Wiseman said.
"I think they've got something like 500 winners or something crazy like that together, so it's really good to see him come out and win for her for the day and just not me."
Wiseman has a decent book of rides in Darwin and Alice Springs this weekend and is every chance of winning the feature race at Fannie Bay and Pioneer Park.
She rides the Mark Nyhan-trained Jet Jackson in the $25,000 Adelaide River Cup (1600m) on Saturday and the Barry Cooke-trained Valenciano in the $25,000 Pioneer Park Anniversary Cup (1400m) on Sunday.
"I'm pretty lucky really, I think I've got two good books with Jet Jackson and Valenciano," she said.
"Jet Jackson is absolutely flying still – he's been an honest horse.
"In his last five starts it's been second, first, second, first and second.
"Maybe it's his turn to win again, so I'm pretty excited to ride him again.
"Valenciano, it's been going well – you couldn't knock her last start.
"Barry Cooke always has his horses up and going well."
The six-year-old mare finished third in the Queen Of The Desert 0-76 Handicap (1200m) on April 29 before a last start win at 0-70 level at Tennant Creek over 1200m on May 14.