Racing Queensland announces bonus scheme for Winter Carnival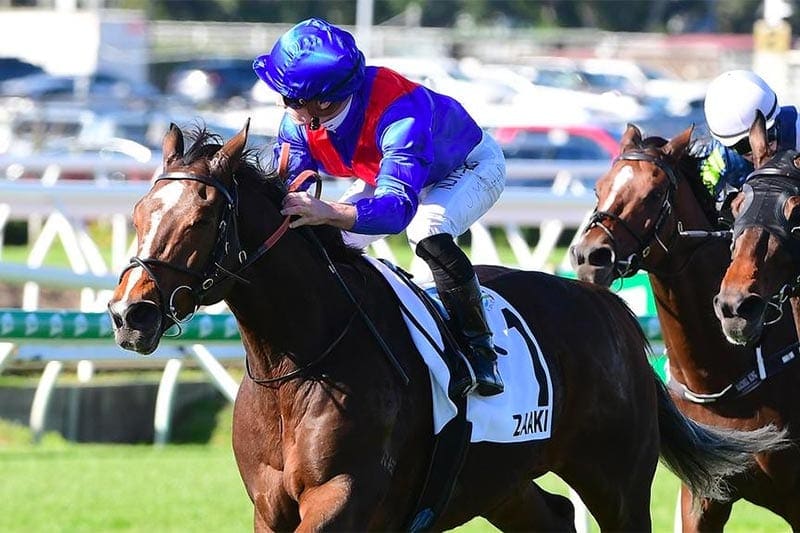 The Queensland Racing Carnival has received an extra boost, with Racing Queensland this morning announcing that a $200,000 bonus will be awarded to any horse that can win the Group 2 Hollindale Stakes (1800m) before winning either the Group 1 Doomben Cup (2000m) or Group 2 The Q22 (2200m).
In 2021, Zaaki completed the treble and he is set to return to Queensland in a fortnight to defend his crown.
2021 Doomben Cup (2000m) – Zaaki
The incentive has been implemented in an attempt to lure "weight-for-age stars" to Queensland, with the likes of Ayrton, Huetor and Private Eye expected to take on Zaaki in the middle distance features.
Of the $200,000 bonus, $150,000 will be awarded to winning connections, while $50,000 will go to the winning trainer.
"There's genuine excitement heading into this year's Carnival," RQ CEO Brendan Parnell said.
"In recent years, we've seen the likes of Vow And Declare, Incentivise and Zaaki all leave their mark on our middle-distance program.
"We want to see our weight-for-age stars campaigning all the way through Stradbroke Season and the addition of the $200,000 bonus should provide extra incentives for trainers to push on to the Doomben Cup and the Q22 after contesting the Hollindale."
The Doomben Cup has already received a significant boost, with its prizemoney growing from $700,000 to $1,000,000 in 2022, while the Queensland Derby (2400m) has increased from $600,000 to $1,000,000 also, making it the seventh race over the Brisbane Winter Carnival to be run and won for more than $1 million.
The first two horses past the post in either the Queensland Derby or Queensland Oaks (2200m) that can then finish in the placings in The Q22 will receive either a $100,000 cash bonus or a $250,000 QTISx voucher, creating more reasons for connections to want to target the carnival.
Eagle Farm will play host to feature racing this Saturday, with the meeting headlined by the Group 2 Queensland Guineas (1600m) and Group 2 Victory Stakes (1200m), where Rothfire is expected to return.