Victorian trainer Patrick Keane forced to watch Darwin runner at home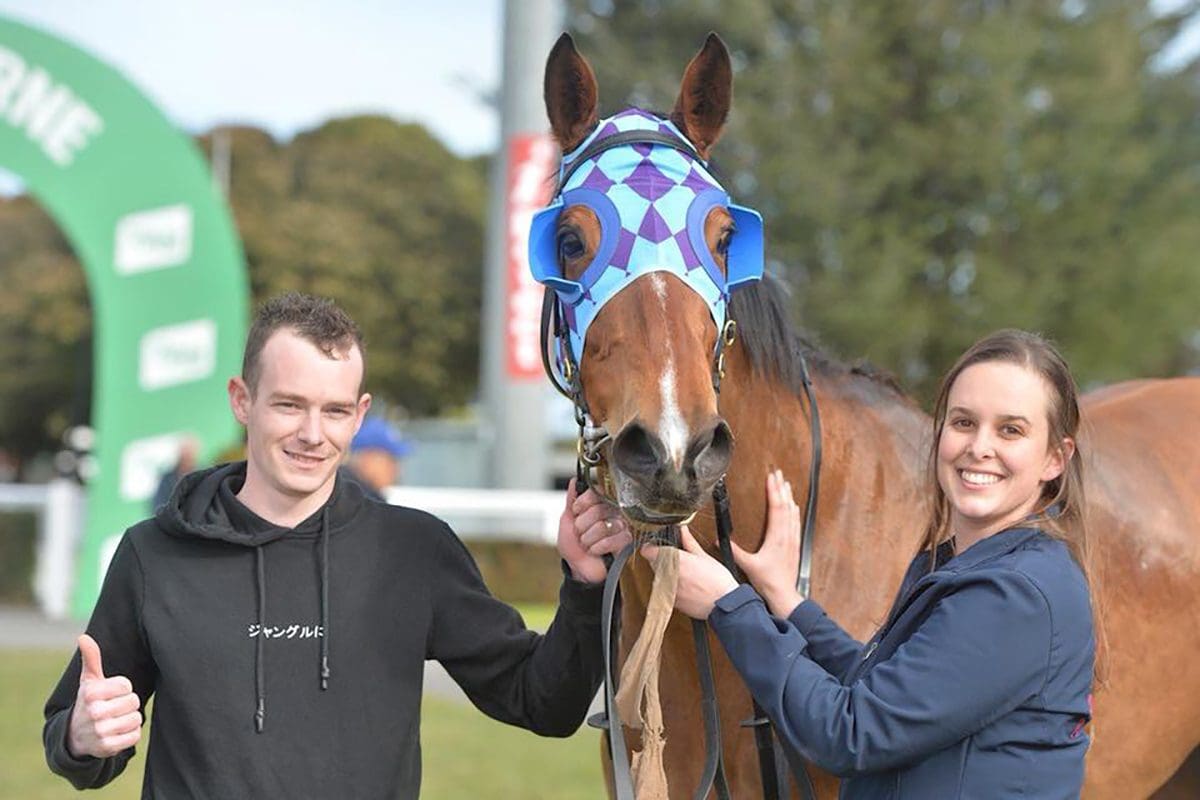 He won't be at Fannie Bay on Saturday, but Cranbourne trainer Patrick Keane will be sitting nervously in front of the television when one of his horses debuts for the stable in Darwin today.
Burton Street, a four-year-old gelding, will step out in the feature race on the seven-event program – the $25,000 ROANT Gold Cup (1300m) with highly-experienced jockey Paul Denton in the saddle.
It's the last of the big lead up races before the start of the 2022 Darwin Cup Carnival next weekend.
The Victorian galloper takes on quality opposition in a field comprising just six runners, but he brings good form to the Top End as Keane eyes a potential start in the $135,000 Palmerston Sprint (1200m) on July 30.
After being placed on three occasions in five starts for Wodonga trainer David O'Prey following his debut in March last year, Burton Street found his way to the Keane yard in October.
Keane has continued O'Prey's good work as the horse has only improved, perhaps that could also be attributed to maturity, because in his last seven starts the ledger stands at three wins, a second, a third and two fourths from 1000-1200m.
The War gelding's last start was on June 9 when he finished a narrow third over 1200m (0-64) on the synthetic surface at Ballarat – that's after winning his first race by three lengths in a 1200m maiden at Bairnsdale on November 1.
Upon his arrival in Darwin, Burton Street ended up in the care of leading Darwin trainer Gary Clarke – who will secure the Top End trainer's premiership for the 10th straight year at the end of the 2021/22 season.
Keane was unable to make the trip to the Northern Territory to see his charger in action.
"We've got our first runner up there – I will be glued to the TV," he said on Friday.
"I wish I could be there, but I looked at the flights and there's not one available.
"We might be able to go there for his races later on, but not at this stage.
"The horse is up there with Gary Clarke.
"He has been doing a really good job with him – he's really happy with the horse.
"He's a good trainer and I can only go off his word at the moment."
It's never an easy task getting a horse to Darwin, let alone identifying a horse capable of making an impression on the Fannie Bay dirt.
So how did Keane settle on Burton Street.
"He's been going well, racing well, and with the light weight (55kg) hopefully he can roll along in front and hold his own," he said.
"He loves the synthetic and we're looking to try and get his points up so he can get into the Palmerston Sprint.
"If he can win tomorrow against some fairly decent horses he'll probably go straight into the Palmerston.
"He's very tough, he'll be on speed – he doesn't lay down and I think he's got fairly decent ability.
"There's definitely some horses in the race with better form than him, but I think he's coming through the ranks and I'm just hoping that helps him with the 55kg.
"He's got a senior jockey on him – he's going to know how the race is going to turn out and hopefully we can try to snag it."
Keane was quick to point out that he has always wanted to race a horse in the Top End.
Despite the enormity of getting a horse to Darwin, it has always been on his agenda.
"Definitely, yes," he said.
"I've been to Darwin on holidays and loved the place.
"I don't have the day off tomorrow as I will be working, but Burton Street will be my main concentration put it that way."