Mount Popa holds on for Neville Sellwood Stakes win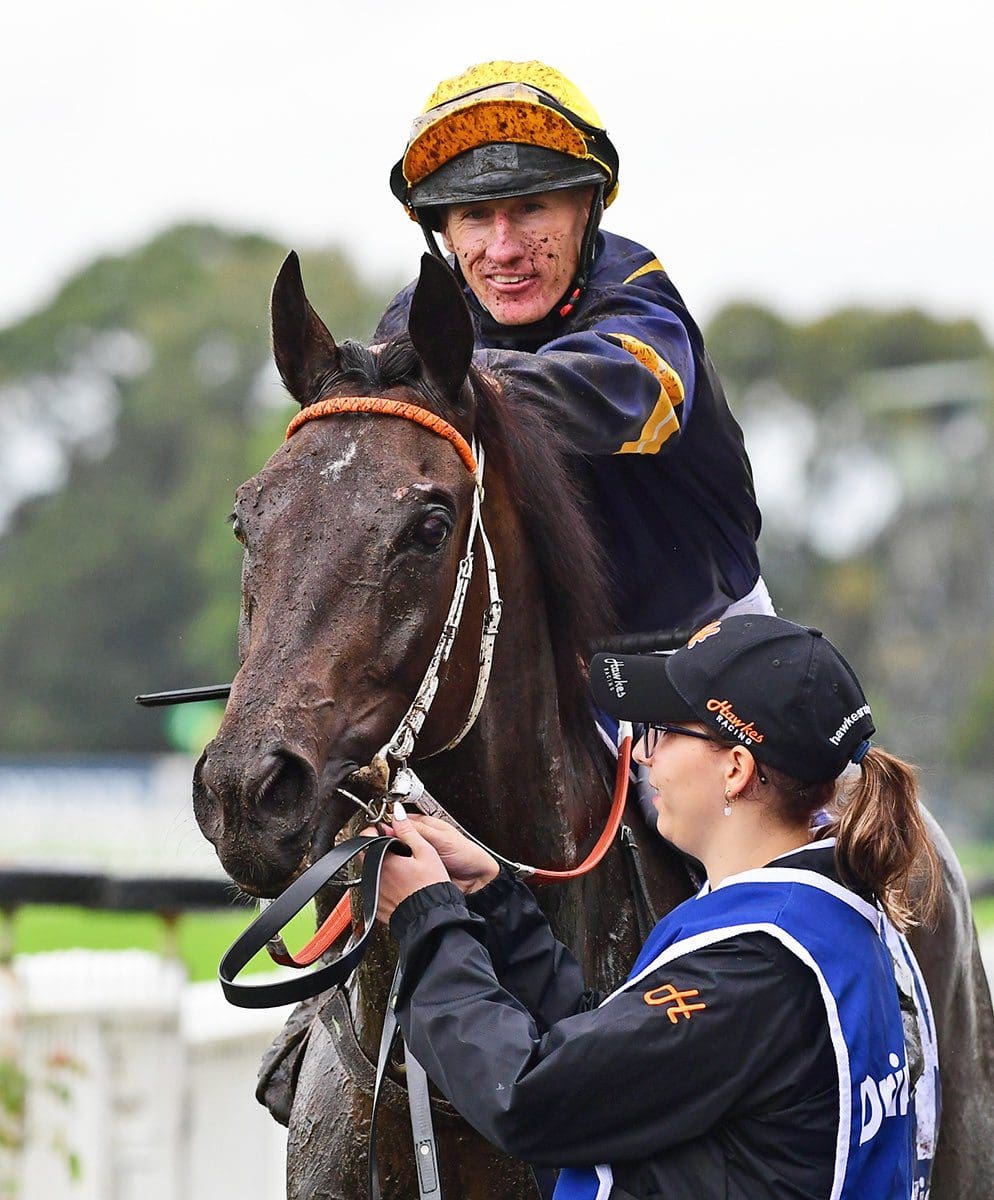 Mount Popa who paid $3.80 with Unibet has held off Polly Grey to claim the Group 3 Neville Sellwood Stakes at Rosehill Gardens in what was to be the last race of the day.
Heavy rain poured down during the first two races and with the track deteriorating from it's already Heavy 10, it was ultimately being deemed too dangerous to continue.
Trained by Michael, Wayne and John Hawkes, the Irish bred seven-year-old sat midfield before moving up three wide around the turn and started to kick away.
Second placed Polly Grey was held up for a run on the fence, finally finding some room 300m from home, giving chase to Mount Popa but was unable to catch the winner, going down by a narrow margin.
A year ago, Mount Popa took out the Mornington Cup – Today he takes out the Gr3 Furphy Neville Sellwood Stakes 💪

Pikey 🤝 Popa now 2 wins from 4 races together pic.twitter.com/ibuFbpsKS1

— TABtouch (@TAB_touch) March 26, 2022
"I don't know about that but he got there in the end," winning trainer Michael Hawkes said.
"I've got to give Willie (Pike) credit, he actually rode a really good race. He just popped off at the right time at the 700 and to the horse's credit, he's third-up on a heavy 20, it's pretty painful out there and the last 50 to 100m was a slugfest.
"He probably started knocking up a little bit but to his credit, he actually still fought hard and got the job done. A lot of these Europeans just take time. We are still learning about them, obviously he's got a lot of upside."
Winning jockey William Pike was quick to praise the effort from Mount Popa.
"It was a little bit of a make or break. It was probably a little bit early, but testing conditions of the track I didn't want to leave it to chance.
"I knew it was obviously the favourite (Polly Grey) but I knew it was a very good rider (Tommy Berry) and I thought I'd pop him in the clear just a smidge early. I know the other horse run me to a head but it was never passing me."
When asked about the testing conditions, Pike put it frankly:
"Absolutely, I've seen more rain in the past two weeks than I have in my lifetime."