Female jockeys flourishing in Alice Springs & Darwin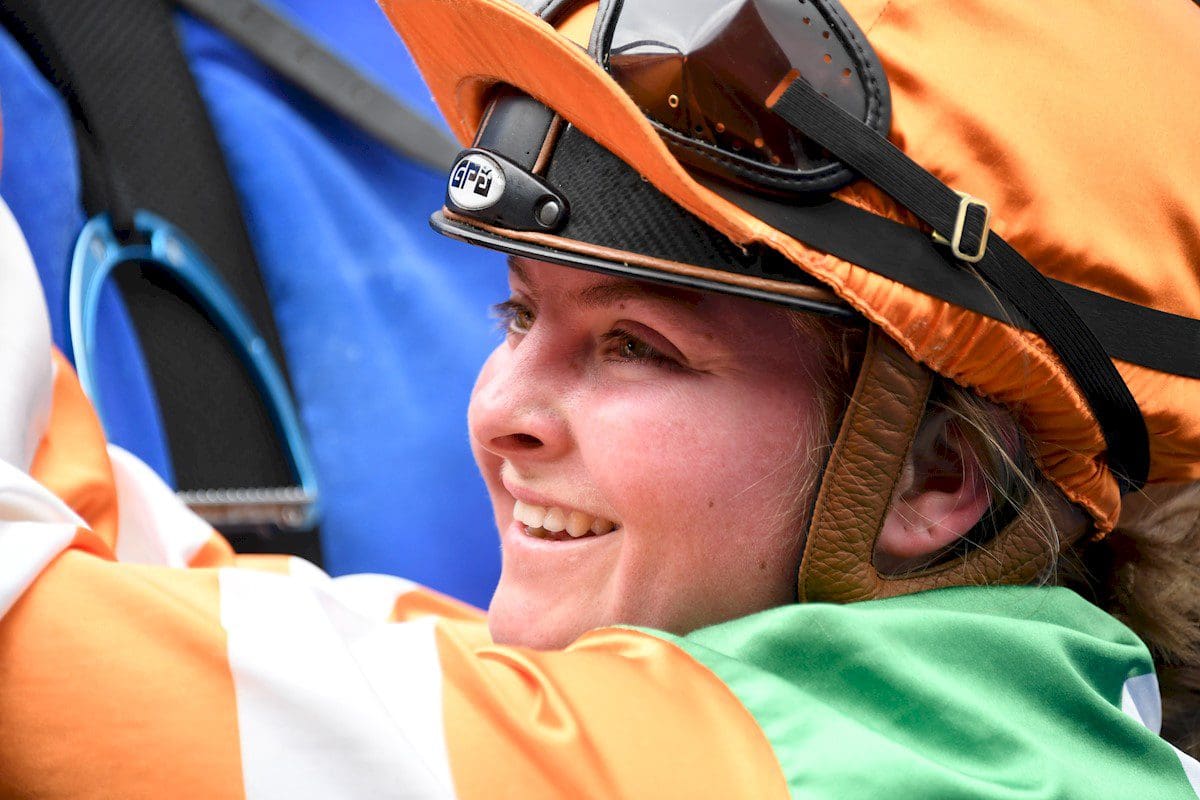 When it comes to jockeys booting home winners in the Northern Territory of late, the girls have certainly been matching it with the boys.
Jarrod Todd and Stan Tsaikos might be dominating in their respective markets of Darwin and Alice Springs, but the likes of Casey Hunter, Jessie Philpot, Sonja Wiseman, Lorelle Crow and Vanessa Arnott continue to prove competitive every time they race at Fannie Bay in the north and Pioneer Park in the south.
Since the start of March there have been 10 race meetings in the Top End and the Red Centre.
Following Day 1 of the Alice Springs Cup Carnival last Saturday, the tally stood at 34 wins for the boys and 27 wins for the girls.
There was an eight-race meeting at Pioneer Park on April 2 with the girls getting the cash on seven occasions.
The best the boys could do during that period was to taste success five times on a six-race card at Fannie Bay on March 19.
Defending champion Todd (28) leads the race in the Darwin jockeys premiership with Arnott and Wiseman next best on 14, while Hunter has seven wins in the Top End this season.
Tsaikos (32) is the defending champion jockey in Alice Springs and is 12 wins clear of Paul Denton, while the next best are Philpot (14), Crow (11), Hunter (9) and Wiseman (9).
Significantly, jockey numbers have also fluctuated over the years in the NT and right now there's a shortage.
Currently 14 jockeys are plying their trade in Darwin or Alice Springs, but trainers have made a significant statement by booking jockeys regardless of their gender.
Suffice to say there is a potential career path for any young aspiring jockey to make a healthy living if they were to consider a move to the Territory.
Especially female jockeys if the success of those female jockeys currently based in Darwin and Alice Springs is any guide.
Such success has not been lost on Thoroughbred Racing Northern Territory chief executive officer Andrew O'Toole.
"I arrived in 2005 as the Alice Springs Turf Club's chief executive officer, but I was made aware that Leola Shiers, Trudie Clarke, Tayarn Halter and members of the Emmie Wehr family had ridden in the Territory and were embraced by the industry," he said.
"Jan Cameron had success in Alice Springs and Vanessa Arnott has been booting home winners in Darwin for years.
"Alana Brown, the daughter of former Darwin trainer Stephen Brown, then joined the ranks and Felicia Bergstrand arrives from Sweden to make her experience in the Territory an unqualified success.
"The late Simone Montgomerie relocated from South Australia and showed plenty of dedication before becoming the first female to win the Darwin jockeys premiership.
"She was a very good and polished rider, and her winning that premiership certainly encouraged other ladies to pursue their dreams.
"Lorelle Crow was unable to be licensed to race day ride in Victoria despite riding in many trials, but she has been a huge asset to Alice Springs racing in particular riding over 100 winners and winning the jockeys premiership a few years ago."
O'Toole agreed that relocating to the Territory for a female jockey would be daunting, but added that you could certainly make a go of it in the NT if you were keen and dedicated.
"There are many good points here such as small fields, lack of riders, 73 race meetings a year, and the chance to ride at every Darwin and Alice Springs if you're willing to travel," he said.
"Female jockeys get every opportunity in the NT, and we have seen a number start here and do very well – the girls are well accepted for being good riders.
"Cara Angel, Kayla Cross, Alice Lindsay and the late Melanie Tyndall held their own, and in recent times we've welcomed the likes of Casey Hunter, Sonja Wiseman and Jessie Philpott.
"We have another three young riders soon to begin their apprenticeship and I'm sure they will do well here in the Territory."
The girls have enjoyed plenty of success in Darwin and Alice Springs of late, which comes as no surprise to O'Toole.
"Sonja and Casey have been going really well, and if you look at the records female jockeys have got the cash in a host of big races," he said.
"For example Jessie won the Darwin Cup and Sonja won the NT Derby last year, Jan Cameron won a number of feature races on Palmyra Boy for Neil Dyer, Melanie Tyndall won a Rose Bowl, and Felicia Bergstrand won a Chief Ministers Cup in Darwin.
"We've also been fortunate to have Jamie Kah, Libby Hopwood, Tessa Townsend, Jessica Gray, Wendy Peel, Jade Doyle, Jerry Noske, Linda Meech and Stacey Callow travel interstate to ride in the Territory.
"Stacey Callow rode in the Territory for the first time last week winning her first race in her first start at both Darwin and Alice Springs.
"Female jockeys are well supported in the Territory and there is certainly scope to make a good living if you work hard."