Doomben meeting paused due to police action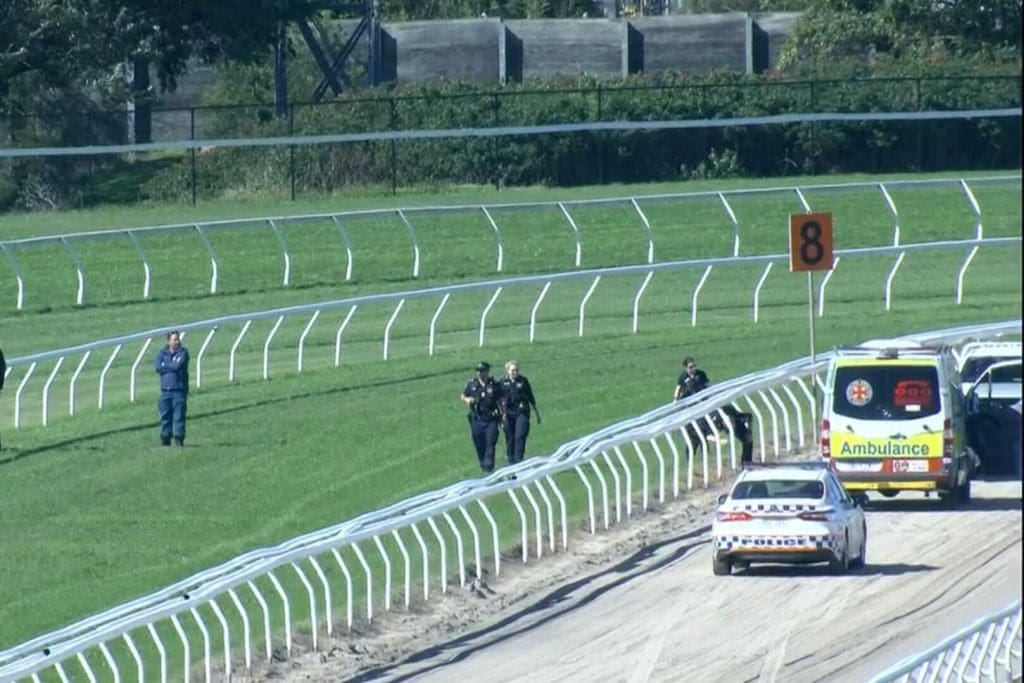 A suspected car thief has caused Doomben's metropolitan meeting on Wednesday to be delayed as police attempted to get the man off the roof of a neighbouring house block.
A number of police officers were on the Doomben track at about the 1000m mark, while two more officers were on the roof with the alleged offender.
Sky Racing presenters said there were two young men running along the back straight prior to the start of race three, before jumping the fence and climbing onto a nearby roof.
"The police are actually in the process of arresting a person on the roof of the stables there at about the 900m mark," Sky's Glenn Munsie said.
"There are reports that apparently it was a person in a stolen car and the police are in the process of arresting that person on the roof of those stables which are situated on the outside fence at Doomben.
"Until the police give the all clear for the meeting to resume here at Doomben, we are in a permanent holding situation."