Cavalier Charles, Edit book Country Championships spots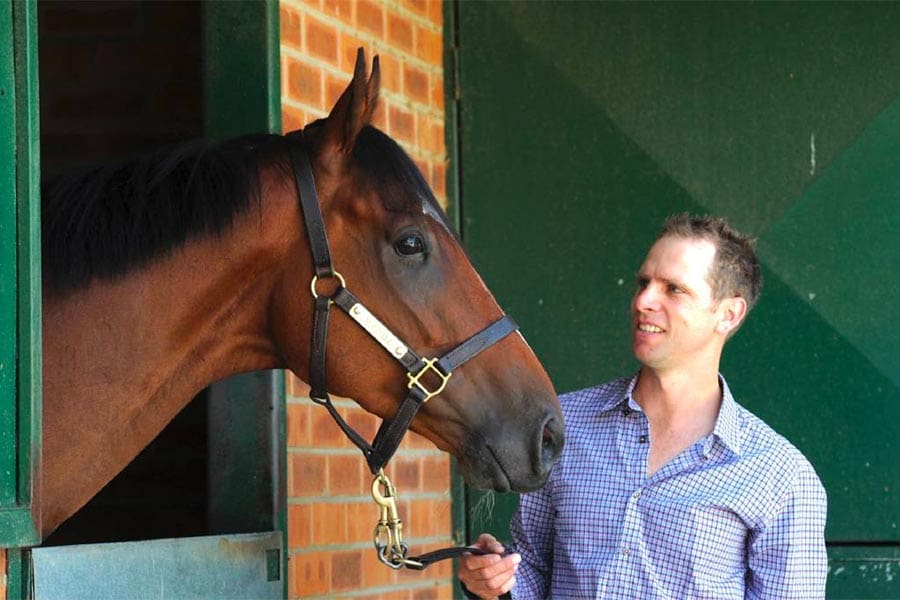 The field is now set for the $500,000 Country Championships Final on April 2 after the running of the $50,000 Wild Card (1400m) at Scone on Sunday.
The Matthew Dale-trained Cavalier Charles ($8.50) held off the fast-finishing Edit ($3.30F) to clinch the win by 1.03 lengths, giving both horses last two spots in the final.
History repeated itself for the Lyle Chandler-trained Banju ($4.80), just missing out on his spot in the final once again when coming in 1.41 lengths back in third, unable to hold off Edit in the last few strides. The talented galloper was also 0.8 of a length third behind Anethole and Commando Hunt in the Hunter & North West Qualifier.
Cavalier Charles finished fourth behind Testator Silens in the South East Championships Qualifier at Nowra on February 13. The start before that on January 30, the five-year-old Denman gelding won a 1200m Class 2 at the Sapphire Coast, two lengths in front of Autumn Carnival cult hero Shelby Sixtysix.
After placing fourth in the qualifier, Dale decided to send him around at Canberra on March 13 to ensure his rating would be high enough to gain a start in the Wild Card. The classy galloper put in a last to first performance down the straight, winning the 1200m BM75 by half a length.
While the Canberra trainer has had success at the top level, the Country Championships Final has so far eluded him. After Sunday's win, making it three from his last four, and with an adaptable racing style, he now feels like he has a realistic chance in this year's event.
"I'm really happy to win, it was a good solid win and he was strong to the line," Dale said.
"We can ride him from anywhere which is a luxury you don't get with many horses in big races and he's one of those horses. I think he deserves his spot.
"We came up with a plan to ride him very quiet last week and come late and if he was good enough he'd win.
"It was a sensational win last week and a good solid win today."
Regular jockey Nick Heywood made the seven-hour drive to Scone to ride Cavalier Charles, and in doing so claimed his second win of the series after steering Another One to victory in the Southern Districts Qualifier last month.
"I was pretty confident. He's a pleasure to ride, you can put him anywhere in the race," he said.
"If he doesn't win he tries his guts out for you. Matt Dale does a great job with his horses and it showed today."
Second-placed Edit will also join his stablemate Anethole at the final at Randwick. Trainer Cody Morgan scratched the race favourite from the Hunter & North East Qualifier at Tamworth two weeks ago due to the heavy track.
Jumping from a wide gate, jockey Aaron Bullock secured a spot just worse than midfield and followed the winner into the straight but wasn't able to reel him in saying he "let rip with the winner" but felt the pinch a little late.
Not having had a race start since October, Morgan said that while beaten at Scone on Sunday, Edit will be a force at Randwick with the benefit of the run behind him.
"With Anethole he was as good as he could go but this horse was 50 per cent," Morgan said.
"He was as close as I could have him (fitness wise), he hadn't run for three or four months and to do that. He'll be ready to go."
The David McColm-trained winner of the Northern Rivers Qualifier and current favourite for the final, Far Too Easy, galloped between races with the Brett Cavanough-trained Fender.
Based at Murwillumbah, McColm was given a life line from Scone Race Club when his stables were inundated in the recent flood disaster. He was stranded on his property with nowhere to move the horses amidst rapidly rising floodwaters.
"I was scared, I really was, it was a scary situation because I didn't know when it was going to stop," he said.
"The horses had to stay in the stables, it came up to their knees.
"It wasn't ideal but we had nowhere to take them at all, the stables are the highest part of the property, there was no higher ground.
"It didn't quite get into the house, the stables are about 50m away from the house and we had a boat luckily so I went over to them when it was at the peak, I was really scared, I broke down to be honest."
Far Too Easy has been trained out of Scone since due to the state of the Murwillumbah track. The support from the industry keeping the dream alive for McColm since his star galloper qualified at Grafton on February 12 subsequent to an eye-catching fourth in the Listed Magic Millions 3YO Guineas (1400m) in January.
"The support from lots of people within the racing industry has been tremendous, we are safe, we are well and we are still on target for the race," he said.
"I am blessed that we still have the opportunity really."
The 16 horses qualified for the $500,000 Country Championships Final (1400m) at Royal Randwick on April 2: Far Too Easy, Zoukina (Northern Rivers), Testator Silens, To The Nines (South East), Another One, Tap 'N' Run (Southern Districts), Swamp Nation, Little Prophet (Mid North Coast), Zoo Station, Lockdown Gamble (Central Districts), Anethole, Commando Hunt (Hunter & North West), Great Buy, Amulet Street (Western), Cavalier Charles, Edit (Wild Card).