Would Nature Strip have beaten Black Caviar?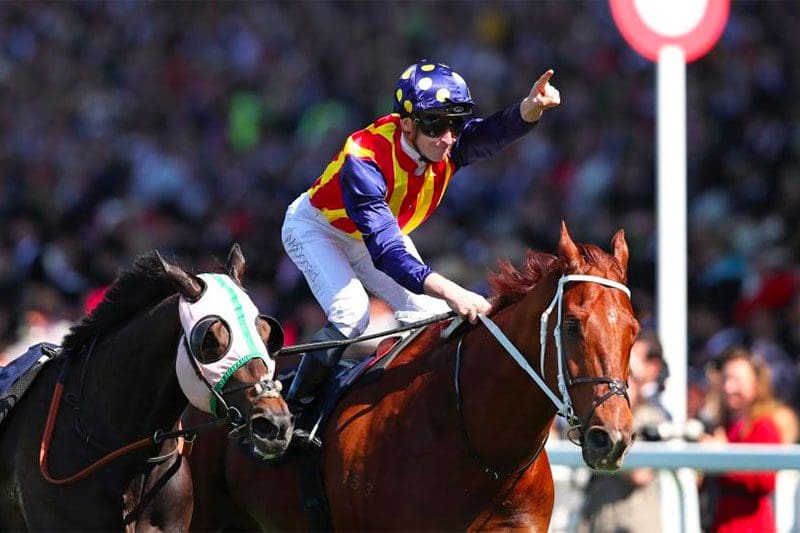 In the wake of Nature Strip's "breathtaking" — as trainer Chris Waller described it — win over the world's best sprinters at Ascot overnight, the question has to be asked.
Could Nature Strip, at his best, have ruined Black Caviar's 25-win unbeaten career record?
Nature Strip, with James McDonald in the saddle, blew away his opposition to win eased down by more than four lengths in a stunning display that surely elevated into rarefied air.
I bet I'm not the only person with a love of horse racing who has posed that question in their mind or over a beer sometime today after seeing the ease with which Nature Strip destroyed the best sprinters on the planet.
First of all, let me clarify that I am not trying to, in any way, detract or undermine what Black Caviar achieved for Peter Moody and Luke Nolen.
To go through her racing career unbeaten — including her own amazing win on the world stage at Royal Ascot in the 2012 Diamond Jubilee over 1200m — may never ever be repeated.
This is not about who is the greatest sprinter ever — Black Caviar already has claims to that title.
But, I think it's fair to pose the question, did she ever battle out a finish against a horse with the finishing power and sustained speed of Nature Strip?
She beat the mighty sprinter Hay List several times, but Nature Strip would have taken care of the WA star easily on his current feats.
The same question has been asked of other turf greats for over 100 years.
Who would have won a match-race between Tulloch and Phar Lap?
Could the mighty mare Winx have beaten the great Frankel?
Those debates will forever rage because they are intriguing and impossible to answer.
Still, one can only imagine what a spectacle it would have been to witness these two turf greats — Black Caviar and Nature Strip — match their incredible motors down the Flemington straight in front of 100,000 screaming people.
I could throw up their respective records, I could quote their Group 1 wins and their Timeform ratings.
I could show their fastest times, biggest margins and it still wouldn't make it any easier to pick between the pair.
I will say this: while Black Caviar's performance to have never been beaten has to give her an edge, she never beat a sprinter of the quality of Nature Strip.
Regardless of what the result might have been, one thing is pretty certain.
This generation of racegoers has been blessed to have witnessed three once-in-a-lifetime gallopers in Black Caviar, Winx and now Nature Strip.