Williams bullish on Catalyst and The Oaks Stud future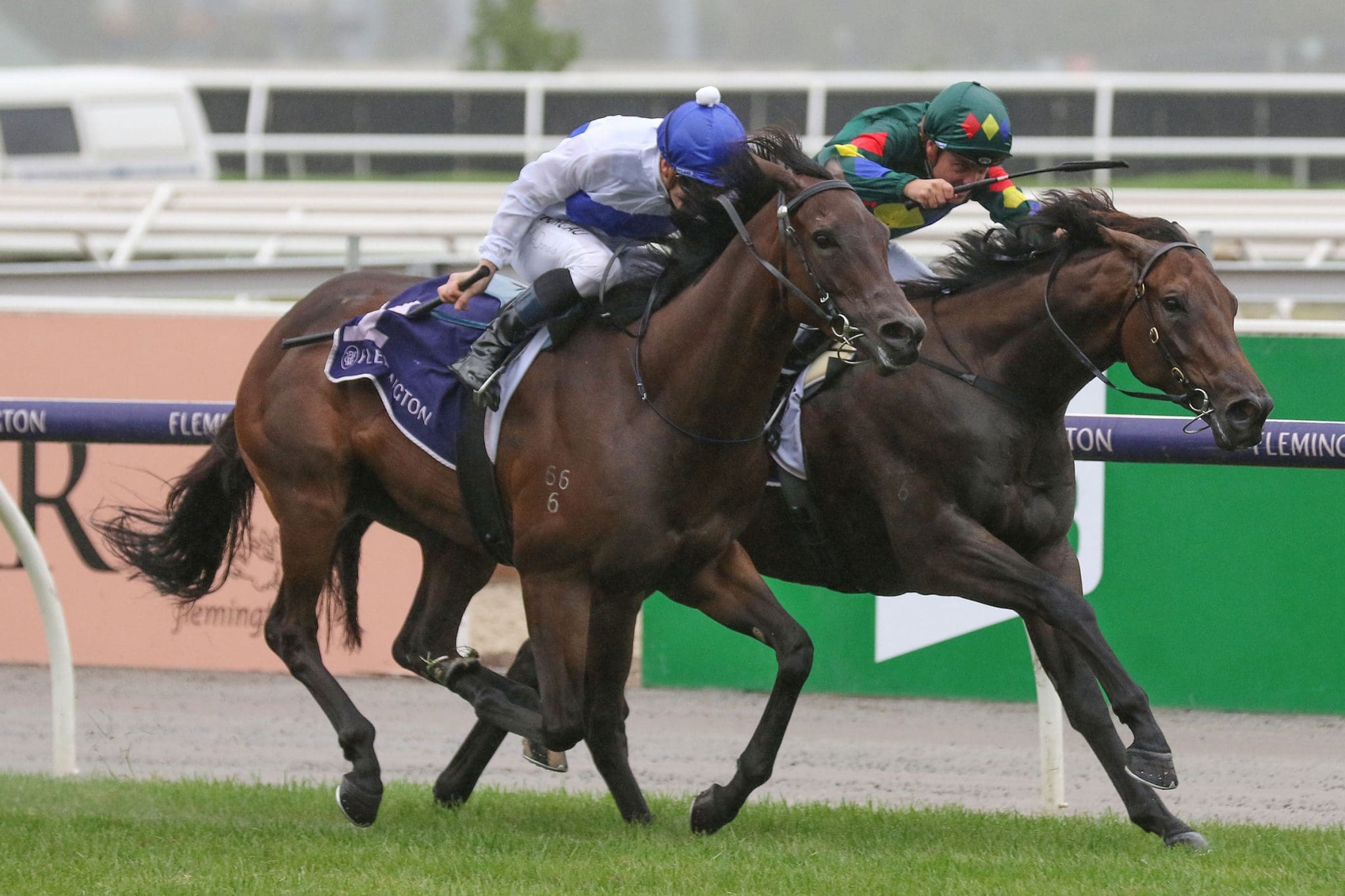 Group One winning galloper Catalyst was back in action at the Cambridge trials on Thursday and pleased his connections when finishing a nose second behind stablemate Marchioness in a hit-out over 950m.
The dominant force as a spring and summer three-year-old of his year in New Zealand, Catalyst has raced just once in the past 18 months, when pulling up sore after trailing the field home in the Group 2 The Shorts (1100m) last spring.
The now five-year-old is having his first campaign for trainer Tony Pike, after his former conditioner Clayton Chipperfield stepped away from training, and the son of Darci Brahma presented a noticeably more mature horse at Cambridge on Thursday.
Raced by The Oaks Stud's Dick Karreman, Catalyst has options on both sides of the Tasman, with connections delighted to see the galloper retain his zest for racing.
"He's 40 to 50 kilos heavier than he was as a three-year-old, so he's certainly muscled up," The Oaks Stud General Manager Rick Williams said.
"He hasn't raced for a year, but he's been in and out of the water treadmill, so he's never spent a long time in the paddock.
"I'm thrilled with him and he's pulled up well this morning (Friday). He had a substantial blow, so that should help clean him out nicely."
Catalyst will likely trial again with races such as the Group 2 Valachi Downs Foxbridge Plate (1200m) at Te Rapa and the Group 1 Tarzino Trophy (1400m) at Hawke's Bay potential kick-off points.
Williams is wary of the Te Rapa track given Catalyst failed on the sandy surface at the first start of his career, while the galloper is 23rd in the order of entry for the Hawke's Bay assignment, which has a capacity of 16 runners.
"At his first start there, he got beaten when we thought he was a sure thing. The Foxbridge is the obvious race but I'm just nervous to go there," he said.
"We're taking it one day at a time and one trial at a time. There are other options. If push comes to shove, we'll go to Australia, where there are plenty of options, but I'd rather give him a run in New Zealand first."
Meanwhile, Williams has confirmed that after an absence from the sales ring at Karaka last year, The Oaks Stud will be presenting horses for sale at both the New Zealand Bloodstock Ready To Run Sale and at January's National Yearling Sales.
"We have got six colts by Darci Brahma going to the Ready to Run Sale and we have 16 colts by a variety of stallions entered for the yearling sales next year," he said.
"We will be retaining our fillies.
"We certainly broke in a lot of yearlings last season, probably about 30.
"We have some lovely just-turned three-year olds and by the autumn we will have a fair few of the two-year-olds in work.
"A three-year-old filly I like called Gwithian Bay trialled up nicely for third yesterday and is not far off going to the races. She was an Iffraaj filly we bought off Haunui Farm, and we bought another filly this year."
Williams labelled fellow three-year-old fillies Chanel and Arabian Sea as horses to follow, while there are also several Darci Brahma geldings in the stud's racing and trade team that have shown early promise.
"Unless we have a horse that is very mature and fairly forward, and from a two-year-old family, we tend not to do much spring and summer two-year-old racing.
"We generally ease them into it in the new year and horses like Recite and Chant, who won Group races before Christmas, were exceptions for The Oaks racing team. We really try to target the Guineas and the Oaks and we have been very successful."
Williams is no longer on the board of New Zealand Thoroughbred Racing, but is pleased to see the Cambridge synthetic track, which was fast-tracked while he was a director, playing a key role in preparing horses in winter and early spring.
As the breeding season looms, Williams is looking forward to the arrival of Coolmore shuttle stallion US Navy Flag, who will join The Oaks Stud after two seasons at Valachi Downs, who have scaled back, and will complement proven sires Darci Brahma, Niagara and Roc de Cambes at the Cambridge property.
"It has been a busy few years with the sub-division of some land here at The Oaks and we are looking ahead at the future, and it certainly looks a lot brighter now," Williams said in reference to positive announcements in New Zealand racing.
"It is one of the reasons, other than the fact that I just love his progeny, that we are standing US Navy Flag. It seemed crazy to let a horse of that calibre slip out of New Zealand and I was going to use him anyway.
"We certainly haven't ruled out standing stallions in the future, so we'll just keep an open mind on that. It was just that probably in the last few years it was hard to encourage Dick to invest any more in terms of stallions with the foal crop falling and the prize money struggling, but there's a light at the end of the tunnel now."
The stud has been keen to maintain broodmare numbers of just over 50 mares in recent years after peaking at as many as 120 at one stage.
"The biggest thing now is getting staff. We can't get the staff and the Government won't let us get them in internationally, which is a massive factor," Williams said.
The experienced stud manager is positive heading into the breeding season and was delighted to see the progeny of venerable stallion Darci Brahma enjoy yet another strong season, including going within a nose of getting the Group 1 New Zealand 1000 (1600m) and 2000 Guineas (1600m) double with Kahma Lass and Bourbonaire (second to Aegon).
He also sired the Hong Kong Derby (2000m) winner in Sky Darci and Group 2 Hong Kong Sprint Cup (1200m) winner Amazing Star, in addition to Australian Group winners Sierra Sue and Trumbull.
"I'm sure there will be good Hong Kong interest in his colts at the Ready To Run Sale and there is huge demand in Australia for promising horses," Williams said.
"The numbers we have been getting to our stallions have been about the same. Darci has served around 100 every year.
"US Navy Flag is getting good bookings for a third season stallion and that's on strength of his weanlings (now yearlings). There is a lot of repeat business, but there are some new guys coming to him so it's quite interesting, he's got a good rap on him.
"They will make nice yearlings. He's got a world class pedigree, he was a world class racehorse and it would have been just crazy if he left New Zealand at this stage of his career."