Walker ready to immerse himself in New Zealand stable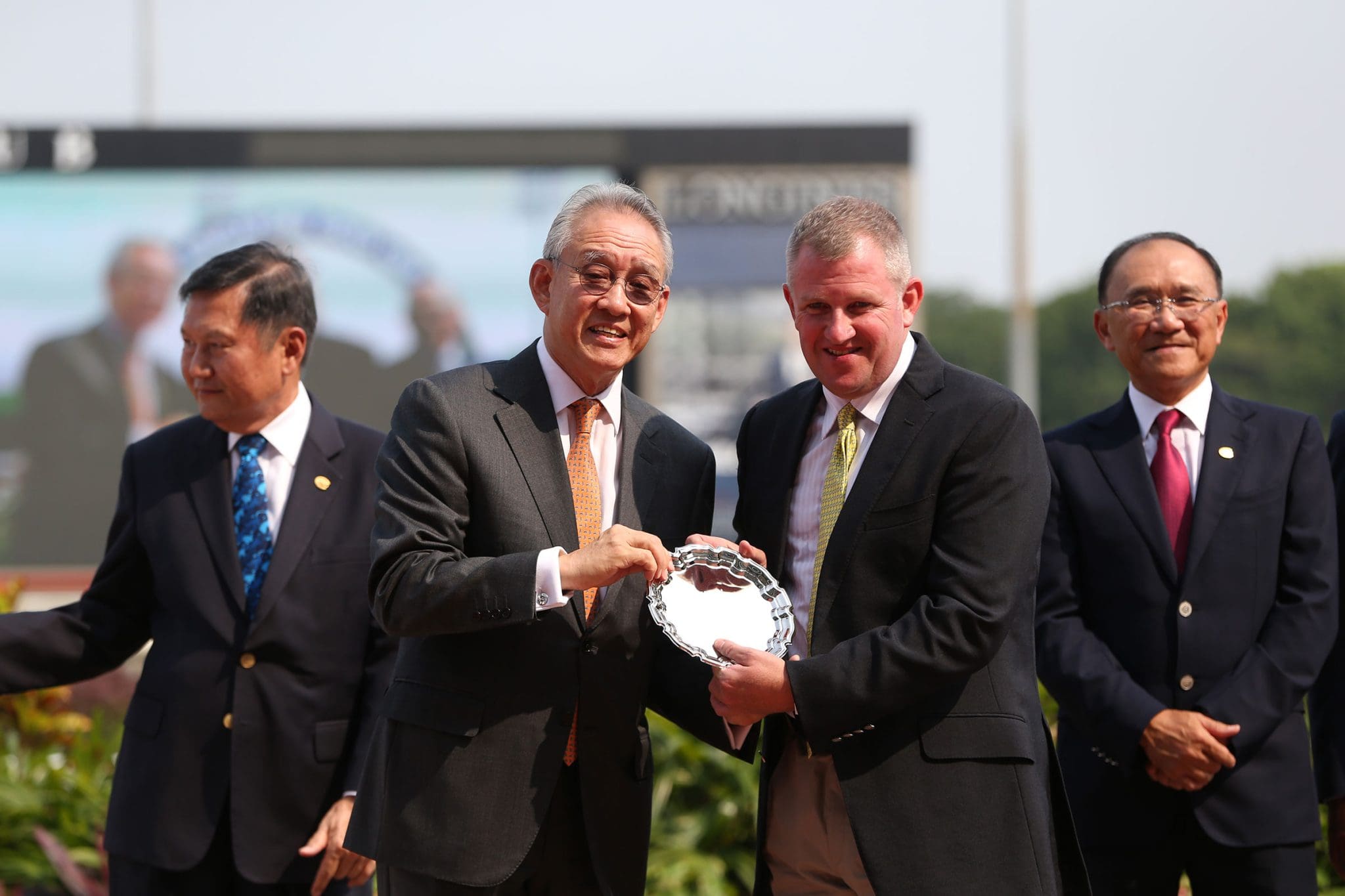 Mark Walker is enjoying the fresh air, green pastures and wide-open spaces in Matamata as he prepares for a return to training duties in New Zealand following an extensive stint in Singapore.
Walker spent 11 years in Singapore at the helm of Te Akau Racing's Kranji operation, where he was crowned champion trainer on four occasions, adding to the five national premiership victories he amassed in New Zealand prior to his Singapore departure.
There will be a cross-over period between Walker and current Te Akau Matamata trainer Jamie Richards, who has been licensed in Hong Kong next season and departs for the region in April.
"I've just got out of seven days in MIQ (Managed isolation and quarantine) in Auckland and arrived back in Matamata this afternoon (Sunday)," Walker said.
"It's just fantastic to be back in New Zealand and I'm already eager to get back into stable life here, so I'm heading to the track tomorrow (Monday) morning to catch up with Jamie and to get started.
"My time in MIQ was actually pretty good and it's something that I've become a little used to as I did 14 days in Sydney earlier in the year before heading up to the Gold Coast yearling sales and then another seven days when I went back to Singapore.
"The time has gone quite quickly and I spent a fair bit of it studying the catalogue for the Karaka yearling sale next month while also checking out some videos and photos of the yearlings through various websites."
This is the first time Walker has been back in New Zealand for over two years due to the COVID pandemic border restrictions and he is lapping up being back in his homeland.
"It is great to be back home finally after two years," he said.
"Like so many other New Zealanders the whole travel situation and the like has been pretty tough.
"I lost my father about six months ago and couldn't get back for the funeral, so I'm really looking forward to being back with my family.
"I've already noticed the drop in temperature from Singapore and I'm quite enjoying that as well.
"One of the many pleasures in New Zealand is the climate and having four distinct seasons as in Singapore it is pretty much the same all year round and hot all the time.
"Mind you I may not say the same in the middle of winter in Matamata, but I'm sure I'll get used to it pretty quickly."
One of the key aspects of New Zealand racing that Walker is keen to get back amongst is the development of the young horses that Te Akau Racing boss David Ellis buys at the sales each year.
"I think spending time developing the babies is something I have missed the most in Singapore," he said.
"Over there you pretty much have ready-made racehorses whereas here one of my greatest passions is taking the raw yearlings and bringing them through the stages of their careers.
"Working with those young horses is such a challenge and you just never know where your next Princess Coup, Darci Brahma or Probabeel is coming from.
"Educating them, putting them through their first jumpout, then trialling and eventually getting them to the races is very satisfying and something I love.
"I certainly enjoyed my time in Singapore and winning the races that we did, while I will miss the very low tax rate when it comes to looking at my bank balance.
"But coming home is special and I just can't wait to get amongst it and training winners for Te Akau again."