Vic racing minister calls for unity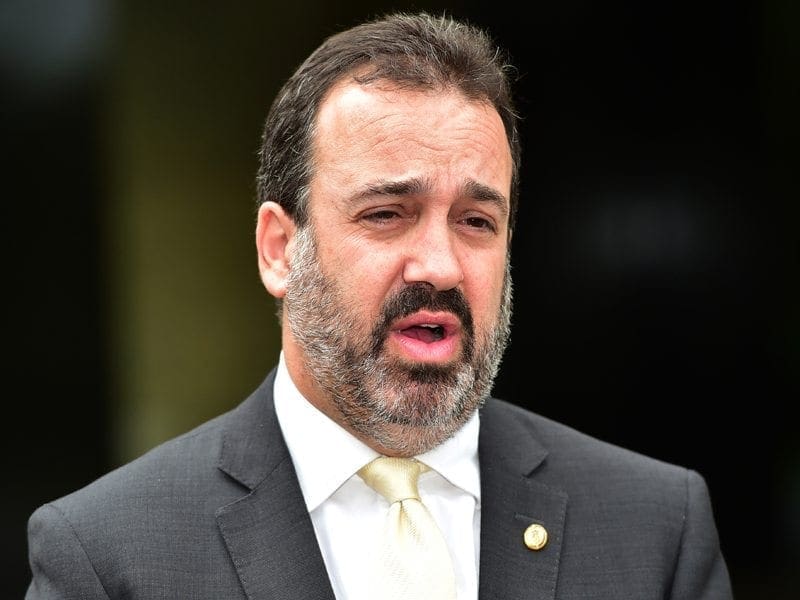 Victoria's racing minister wants to meet with industry leaders to sort out recent issues.
Victoria's Racing Minister Martin Pakula is tired of recent spats putting the racing industry in a bad light and wants to meet industry leaders to sort out the issues.
Last week Melbourne Racing Club chief executive Brodie Arnhold and Racing Victoria chief steward Terry Bailey were forced to apologise following a comment Arnhold allegedly made at a charity function which Bailey responded to in the media.
"The time has come to get everybody in," Pakula told Melbourne radio station RSN927.
"I think it's time to get all of the industry together in the one place and have a good heart-to-heart about some of the issues that confront us.
"I think it would also be useful for all of those individuals and clubs and even the PRA (principle racing authority) to understand my view about a number of those issues."
Pakula said RV was set up under a statute to govern racing in Victoria, not just the clubs, and believes there are some participants who don't understand that.
"Participants in the racing industry need to recognise that we don't have the luxury of everybody sounding off over every petty gripe in the public domain," he said.

Pakula has full confidence in RV's integrity department despite the number of cases up for appeal at the Victorian Civil Administrative Tribunal.
He is also Victoria's Attorney General and the Department of Public Prosecutions is one of the agencies that operates under his watch.
While calls have been made for Bailey to resign, Pakula pointed out not every case the DPP brought was successful and suggested no-one was calling on that department to resign after an unsuccessful case.
"The head of integrity and the chief steward have an obligation to enforce the rules of racing as they see them and prosecute those people they believe have done the wrong thing," Pakula said.
"I understand the racing industry is full of some larger than life personalities, some very popular people, some big names, some people who are very beloved, but that doesn't mean the stewards ought to treat those people any differently."
Pakula said racing in Victoria could survive on three metropolitan tracks if the Melbourne Racing Club decided to sell Sandown which would reap around $500 million for the club.
"I simply have a view that if the Melbourne Racing Club and Racing Victoria can work towards that, then that is not something I oppose," he said.
"You would like to see any proceeds, from any such sale, if it were to occur, to be put into the long term benefit of the industry."