Valley Track Recovers Well For William Reid Meeting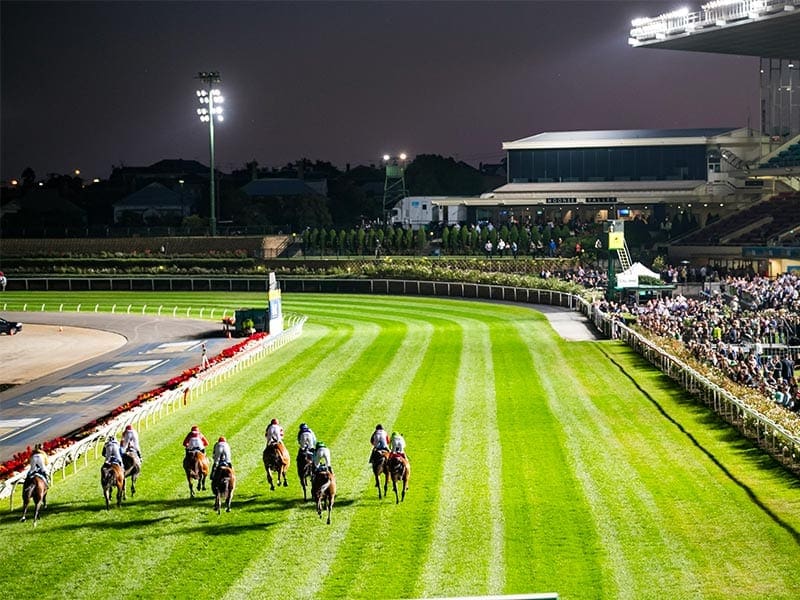 Track manager at Moonee Valley, Marty Synan, was pleasantly surprised with how the track has bounced back after being hit with rain during the All Star Mile meeting.
Around 12mm of rain fell in the second-half of Saturday's program forcing the track from the good range early in the program into the heavy range by the time the last race was run on Saturday.
The All Star Mile, won by Mugatoo and ridden by Hugh Bowman, was run in heavy rain and Synan said the track would be back to its best for the Group 1 William Reid Stakes meeting on Friday night.
"It was surprising how well it came up," Synan said.
"If you walked across it after the last, it looked pretty bad with the racing, but I had the boys out there raking on Sunday morning.
"We'll put some fertiliser on, we'll give it drink, a mow and roll it to put a pattern on it, probably on Wednesday.
"We'll run the roller around to level it up and then we'll be ready to go on Friday."
Synan said the rail would remain in the true position for Friday night's meeting.
"I was pretty happy that we did get through the meeting," Synan said.
"You have to remember this track is 26 years old and it doesn't cope with the rain during a meeting like it used to.
"It was one of those days, where you have a meeting that was on a good track and the second half was on a soft to heavy track."
The Valley will undergo a renovation following Friday night's meeting with their next meeting not until season's end, July 31.