The Gift on trial for Breeders' Stakes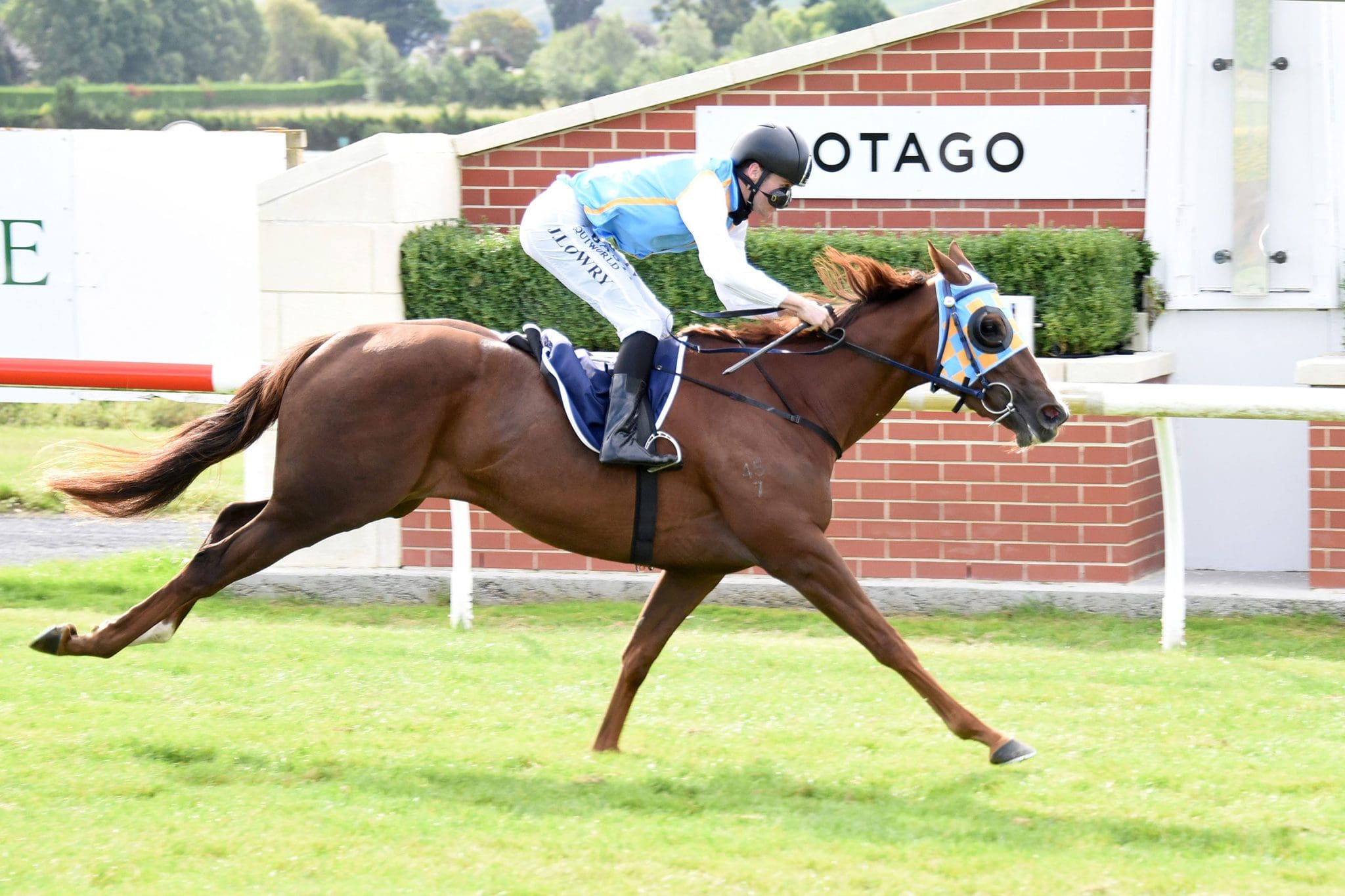 Woodlands trainer Robert Dennis is hoping a wind operation has put The Gift's racing career back on track.
The stakes winner's form tapered off at the end of her spring preparation and upon a veterinary examination the cause was identified, and she subsequently underwent a wind operation.
"She has had a wind operation since then (last start) on an epiglottal entrapment, so that was what was holding her back it appears," Dennis said.
"It obviously really affected her in her last start at Cromwell but quite possibly it was giving her a bit of grief in the races prior to that too.
"There have been no issues since then and all is going well, so we will just get a line on where she is at on Thursday."
She will have her first start back at Ascot Park on Thursday where she has been lumbered with 62kg in the Ascot Sports Bar Handicap (1200m).
"We are pretty much looking at this as a trial for her first-up. We haven't done a lot with her and we are just trying to gauge where she is at after Thursday," Dennis said.
"I would rather have a good senior jockey on her in Jacob Lowry who knows her well and can give me a good line on her.
"We are aiming at the Breeders' Stakes (Group 3, 1600m) at Riccarton on March 26 and there are some more black-type races at Riccarton following that."
Dennis is also looking forward to the Southland debut of recent stable addition The Bling in the McKnight and Brown Maiden (1200m).
"The Bling is first-up for my stable, he was with Murray Baker and Andrew Forsman up north," Dennis said.
"He has shown some ability in maidens up north, but his form tapered away in his last couple of starts up there.
"He has had a bit of a freshen-up before he came down here and he is going well. I expect him to go reasonably well fresh-up."
Dennis will also line-up The Ace and Choux In in the SRC Gold Cup Day February 19 (1400m), and Heidi Hi in the ILT Foundation Handicap (2200m).
"The Ace is a very frustrating horse," Dennis said. "He has got a lot of ability but hasn't wanted to put in much this season.
"I have just changed a few things up in his routine at home – I have done a bit of schooling with him and taken all the gear off him.
"Jacob (Lowry) is more than happy to stick with him. He knows that he has got ability there. We will just see whether the change in routine reinvigorates him a wee bit.
"Choux In has been very disappointing this season. I have expected much better from her. She held her breath last start so we have the tongue tie on. All seems well leading into this race and I am certainly looking for her to improve.
"Heidi Hi is another frustrating horse. I have no doubt that she has got plenty of ability but she just has her quirks, she is a very timid horse and lacks confidence in her races.
"I have tried different gear and different things on her. She went pretty poor on Saturday at Wingatui so I have taken the look backs off and we will look to press forward on her, and get her to put in 100 percent. Her racing future is certainly up in the air if she doesn't perform."