Tatura meeting switched to Echuca on Friday due to heavy rain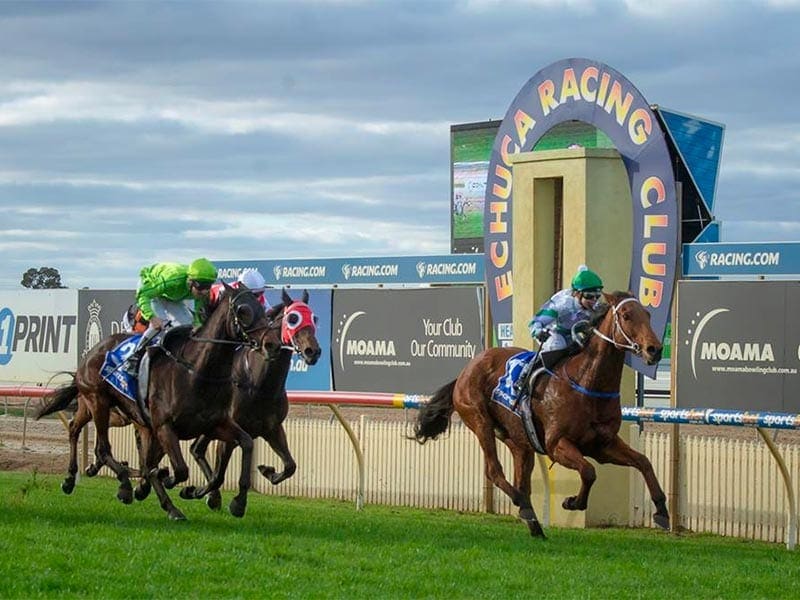 Friday's scheduled race meeting at Tatura has been transferred to Echuca due to wet weather, Racing Victoria has confirmed.
The decision to move the nine-race program was made on Thursday morning after stewards deemed the Tatura track unsuitable for racing following 60mm of rain in the region over Tuesday and Wednesday.
The move will allow all scratchings to be reinstated, giving trainers up until 7:30am on race day to scratch from the meeting.
This has also resulted in the deadline for acceptances at Murtoa, Bendigo and Bairnsdale being pushed back.
The opening race of the day is set to jump at 12:55pm AEST, with the last due to go around at 5pm, which will lead directly into Moonee Valley's twilight meeting from 5:15pm.
The revised program is as follows:
Race 1 – 3YO Maiden Plate – 1100m (was 1109m)
Race 2 – Maiden Plate – 1000m (was 1009m)
Race 3 – Maiden Plate – 1400m (was 1463m)
Race 4 – Maiden Plate – 1400m (was 1463m)
Race 5 – Maiden Plate – 1600m (was 1613m)
Race 6 – Benchmark 58 Handicap – 1600m (was 1613m)
Race 7 – Benchmark 58 Handicap – 2100m (was 1997m)
Race 8 – Benchmark 58 Handicap – 1000m (was 1009m)
Race 9 – Benchmark 58 Handicap – 1400m (was 1463m)
See more Australian racing news