Talented Kennedy-Furlong fillies attracting interest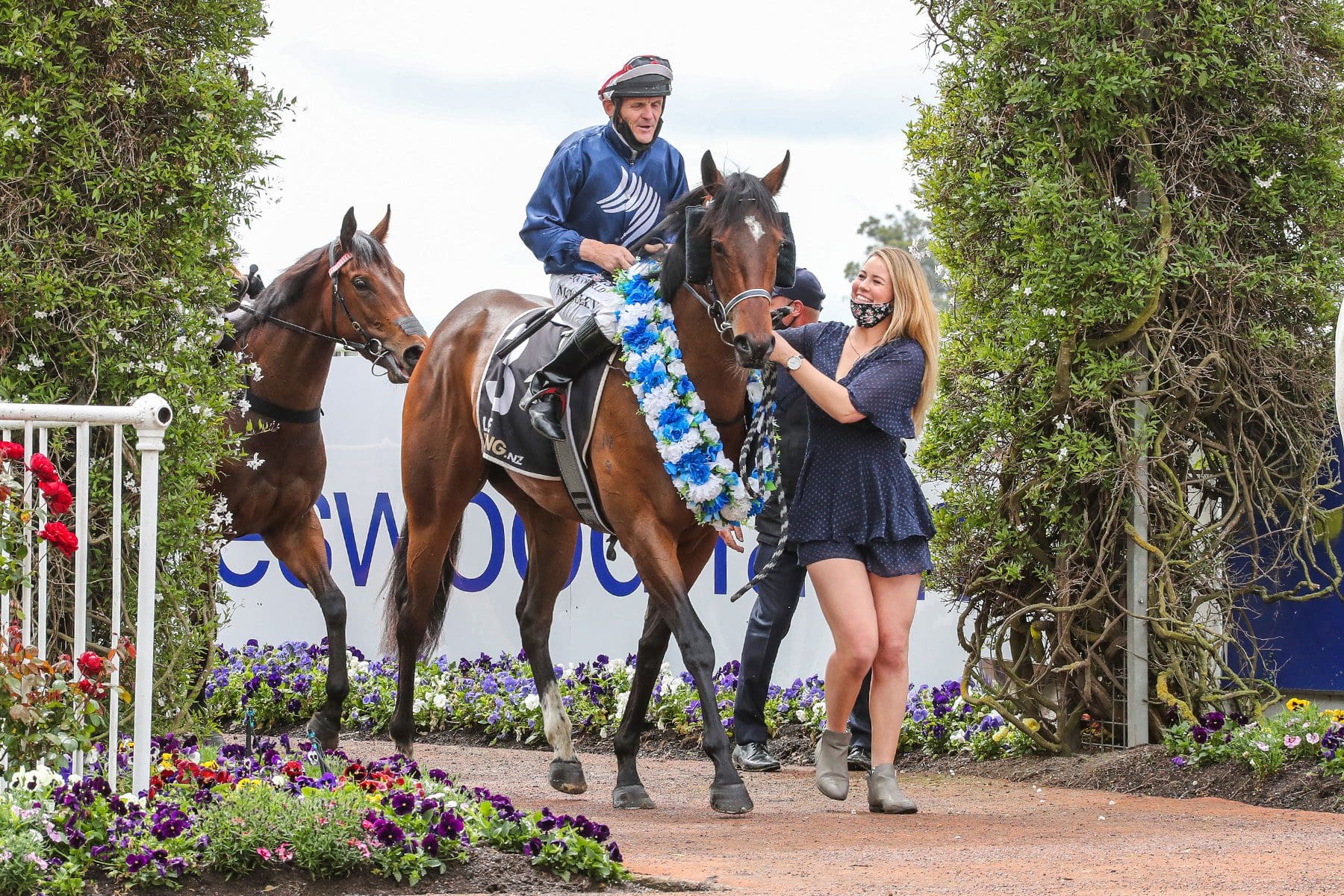 Hanging on to promising two-year-olds Defiant and Kikimora might be half the battle for Riccarton trainers Shane Kennedy and Anna Furlong as they prepare the duo for Saturday's Petersens Jewellers Ladies Bracelet (1000m) on their home track.
The stable has already seen the unbeaten Listed Welcome Stakes (1000m) winner Grace's Secret moved on from their stable and Kennedy revealed there had already been buying interest on both his fillies contesting Saturday's juvenile race.
"We've had interest in both of these fillies and at a good level as well," Kennedy said, adding that the strength of the southern two-year-old crop was raising the credibility of southern racing.
"That's the encouraging thing. There haven't been many two-year-old races in New Zealand that have had the form of this one. There's a few in this race that could venture north and be competitive as well."
Kennedy and Furlong go into Saturday's race confident of another strong showing from their pair, who both ran second on debut after winning trials on the Riccarton polytrack.
Shamexpress filly Kikimora followed a 10-length trial win with an encouraging 1000m placing at Riccarton last month, while Tavistock filly Defiant closed strongly behind Turf War over 820m at Wingatui earlier this month.
"They are complete opposite types. Defiant hadn't done a lot before she went to Dunedin but she raced really well down there and the whole time, she has kept on improving," Kennedy said.
"We expect her to relish the step up to 1000m. She's got good gate speed and she'll put herself right in the race.
"Kikimora is a real three-year-old type. She's got size and a lot of natural ability. She hasn't been pushed to get to where she's got to.
"There are probably six genuine chances in Saturday's race plus a couple of unknowns that have shown good ability. We gave our two good chances. We just hope the track comes back to a nice dead surface and they'll go very well.
"They are both going great. Defiant had the trip away down to Dunedin and she's gone the right way since. Anna's the boss these days and she's really happy with them."
Kennedy reported that Grace's Secret had joined Sydney trainer Chris Waller for her future racing.
The Vadamos filly was bred and raced by Central Otago couple Dennis and Sally Mullally, who retained a share for her future racing in Australia and have since reinvested through Kennedy at Karaka this month.
"They kept a good share in her and sold the rest to clients of Chris'. The filly did a good job for us and was always on the improve," Kennedy said.
"Dennis has been a really good supporter of our stable and it's great he gets to stay in the ownership and race her in Sydney. We were sad to see her go because she had serious potential but it's a great opportunity for Dennis and hopefully she continues to go well for them over there."
The stable's other runner at Riccarton on Saturday is Second Thought in the Cochranes Farm Machinery 2000.
The Ghibellines four-year-old mare recorded her second win in six starts when she scored by 3.75 lengths at Riccarton last month but was never comfortable on a slow track when fifth at Ashburton last week.
"She's just got to get on a decent track. She hasn't had things go her way but if the track comes back to a nice dead surface, you should see the best of her," Kennedy said.
"Even in her work, she far prefers being on top of the ground. We originally thought she would handle it a bit off but when she goes to quicken, she can't."
Meanwhile, Kennedy attended the New Zealand Bloodstock yearling sales at Karaka this month and secured a Pierro-Courageousness colt for NZD$150,000 out of the Westbury Stud draft and a US Navy Flag-Parmalove colt offered by Inglewood Stud for NZD$80,000.
"We got a couple of nice colts. One was for Dennis and the other was a Pierro colt that we'll syndicate and hopefully get to the Karaka Million next year. He's a stunning horse. We're really looking forward to getting them both going."