Shum steams to championship lead with Sha Tin double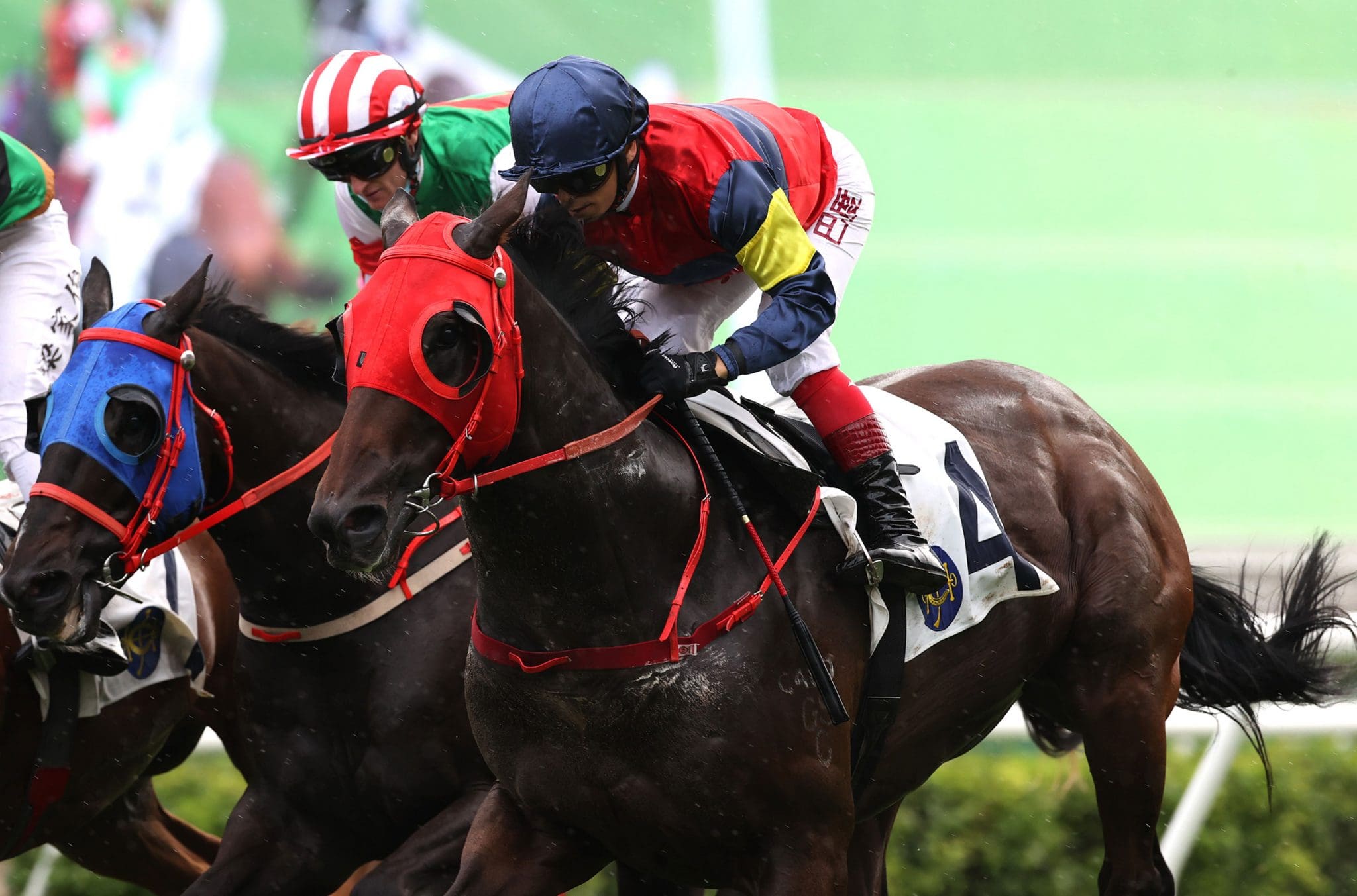 Danny Shum hopes to maintain a blistering start to the 2021/22 season, ultimately hopeful of a first Hong Kong trainers' championship after displacing David Hayes from overall leadership with a double at Sha Tin on Sunday (19 September).
With a superior number of placings, Shum moved to the top of the table with six wins after the handler notched a double with Namjong Sings and Decisive Action.
Third in the 2004/05 championship, Shum finished fifth last season with 57 winners. He hopes to improve on that tally this term.
"I'm happy. The whole team has done a good job," Shum said. "I always try my best, hopefully it's not just a fast start and I finish strong too.
Shum combined with Alexis Badel to land the Class 3 Chinese Recreation Club Challenge Cup Handicap (1200m) with Namjong Sings in narrow, but convincing style after the Australian-bred ran down Hong Kong debutante California Cible.
"I was a bit more confident than it looked in the finish," Badel said of the short head margin.
"I was confident in the way he responded and gave a good kick and the way he responded. The horse on the inside (California Cible) gave a good kick, but I was confident.
"It's good to keep the ball rolling and I want to keep the momentum going. I will try to improve (on 2020/21), I will try to give my horses every chance and I will see where I am at the end of the season."
Shum also teamed with Zac Purton to prevail with Decisive Action, who claimed the Class 4 Shrike Handicap (1600m).
Reigning champion jockey Joao Moreira labelled C P Brave 'very promising' after the lightly-raced gelding snared the Class 2 Woodpecker Handicap (1600m) – and a HKD$1.5 million High Achievement Bonus for winning a Class 2 race or above before turning five.
"I think he is very talented," Moreira said of Tony Millard's galloper. "It's hard to predict where he will go up to, but he's very promising."
Frankie Lor will keep Dragon Fortune in similar races after the son of Per Incanto led throughout to win the Class 3 Tailorbird Handicap (1400m) for Moreira.
"I'll keep him at 1400 metres because he's only a small horse and he was suited by leading today," Lor said. "Joao gave him a very good ride."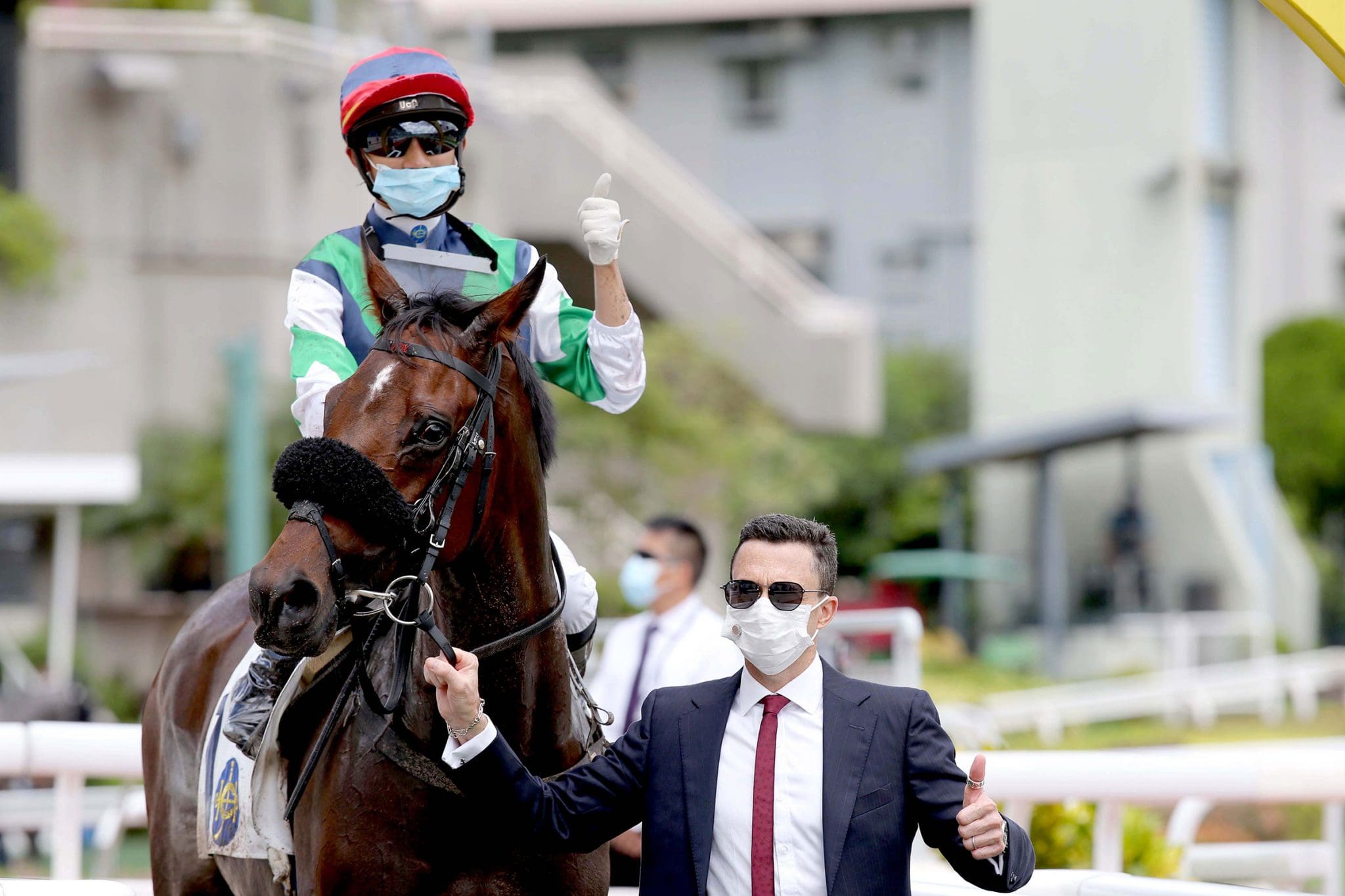 Jerry Chau is just two wins shy of reaching 70 victories and ending his apprenticeship after a race-to-race double.
The teenager's display on Gameplayer Times in the Class 4 Cuckoo Handicap (1650m, dirt) drew high praise from 13-time champion jockey Douglas Whyte.
"Jerry rode a 10 out of 10 race," Whyte said. "It's easy to watch it from a public's point of view, but he was sitting box seat (and) they were going terribly slow, so he could have been in all sorts of trouble," Whyte said.
"He waited for the horse in front to roll off the rail and it was the winning move. If he tried to come out, he would have run into trouble. It just shows the young man is now riding with a lot of confidence and he deserves to be winning races."
Chau, who brought up his brace on Richard Gibson's Cordyceps Six in the Class 4 Hwamei Handicap (1000m), attributes his continued advance to Whyte – and a strong pre-season regimen.
"I did many extra things, like fitness training because last season I got back to riding work a little bit late and my body took time to build up," he said.
"This season, my boss (Whyte) has helped me a lot and I got back to riding work a little earlier and he is always trying to train me, which is very, very good.
Whyte was delighted with Brazilian-bred Gameplayer Times' victory after the gelding suffered a weather-interrupted journey to Hong Kong and then took time to acclimatise.
"He's done it the tough way and he's taken a lot of time to settle in and adapt to the conditions," the South African said.
"He's been a bit unlucky a few times in Class 3 and he needed a run like that to have an easy kill and hopefully that will give him a bit of confidence. "I still think that he's very capable in Class 3."
Notching his first win of the season, Gibson also praised Chau's tactical versatility.
"Today, it was a big advantage having the apprentice and I thought he made a very brave move in the latter stages of the race, going wide in the straight is often difficult but he accelerated well and did the job. It was a brave move because often you want to come on the stands side, I was a bit worried when he suddenly went out, but the horse had the class and the ability to get to the line," he said.
Dennis Yip continued a tremendous start to the 2021/22 term with a double through Happy Time under Matthew Chadwick in the Class 4 Magpie Handicap (1200m) and Solar Power, who was superbly handled from gate 14 by Antoine Hamelin in the Class 4 Sunbird Handicap (1400m).
Ricky Yiu's patience with Apolar Warrior was rewarded when the Deep Field gelding broke through in the Class 5 Lark Handicap (1650m, dirt), setting a class record of 1m 38.3s in the process under jockey Harry Bentley.
"Very late maturing horse, physically and mentally, he's only starting to show a bit of determination in the last two runs," Yiu said. "He's OK on the dirt because it's a bit softer for him. He can handle turf also. He's near the bottom of Class 5, so he should be able perform well again.
"The horse needed to win and Harry himself needed a winner, so it's good."
Badel kicked off his double aboard the Chris So-trained Entrusted in the Class 3 Swallow Handicap (1600m).