Shamal ready for National challenge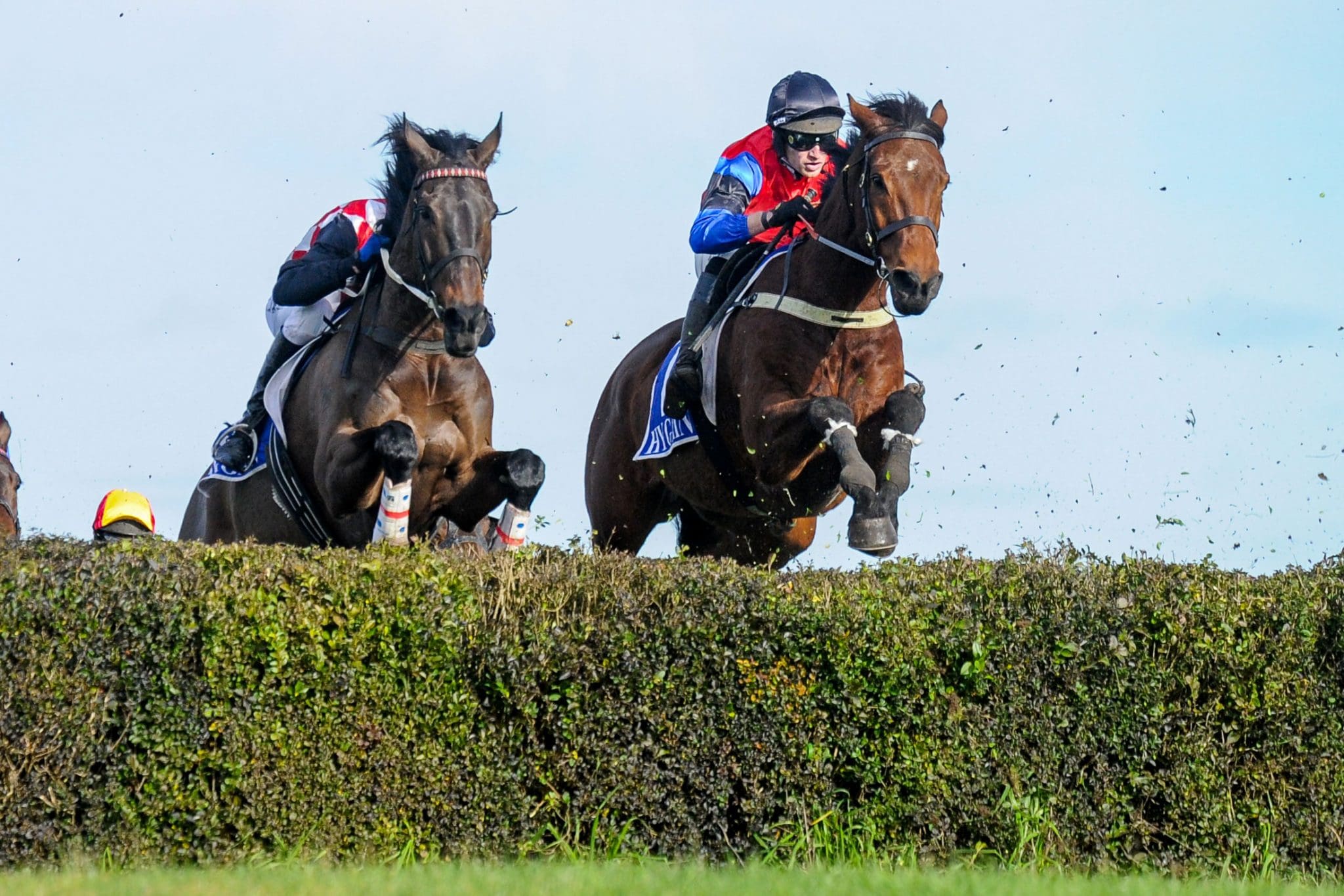 With names like Jumbo, Riccarton's steeplechase fences are renowned for their size but Hunterville trainer Ken Duncan said the biggest obstacle facing Shamal in Saturday's Racecourse Hotel Grand National Steeplechase (5600m) doesn't need to be jumped.
Duncan is referring to last Saturday's 16-length Koral Steeplechase (4250m) winner Tallyho Twinkletoe, the Kevin Myers-trained 11-year-old unbeaten in three steeplechase starts and a winner of 10 of his 14 career jumping starts.
"The main opposition is Tallyho Twinkletoe, no question at all," Duncan said.
"I've been keeping a close eye on him down here. I saw a Myers truck go out this morning taking horses back home but there was no Tallyho Twinkletoe on it unfortunately.
"He's just a sensational horse. I watch him every morning and he's always the same. He takes nothing out of his races. It's like he hasn't even been around. He's in immaculate order."
However, while knowing the mountain in Shamal's way, Duncan couldn't be happier with his charge, who finished strongly from last in the Koral Steeplechase for second place last week.
Shamal won the Grand National Steeplechase in 2018 and the extra distance this weekend brings him right into contention.
"The big fella is pretty well," Duncan said.
"It was a big run last week. I didn't think he'd go a yard on the track but he's still gone pretty good. It's hard work once they hit the course proper – and they've got to do that three times.
"Judging by the way the chasers came home yesterday (Wednesday), it's going to be a hard slog. I'm hoping the extra distance can bring him into it because he is so tough. He knows how to do it."
Duncan has come to accept Shamal's back-running style of racing and has kept the Zabeel gelding leaner than normal for this year's National carnival in part to combat that.
"He's stripped lighter than he normally is and that's on purpose. A lighter horse goes through the mud easier," Duncan said.
"He makes it hard work on himself by getting back as far as he does but I can't do anything about it. He's on the buckle to the 4000m in his work and then he normally takes off. You can do whatever you like but he just won't pick up till he's ready."
A winner of seven of his 29 steeplechases, Shamal could progress to the ARC Great Northern Steeplechase (6400m) at Ellerslie on September 19 but Duncan will first assess how he comes through Saturday's race.
"This is his main target," Duncan said.
Duncan will also saddle Rightsaidzed in the Speights 0-1 Win Hurdle (3100m), the Zed seven-year-old gelding running a career-best second in a maiden hurdle at Riccarton on Wednesday.
"He whacked away pretty well," Duncan said.
"I hadn't really intended taking him down but I needed a travelling mate for Shamal and he was standing by the gate when I went to get the other bloke. He won't be standing there again. But he's come through the run well and he'll cope with the backup ok too."
Duncan has enjoyed his week so far and was delighted for Hastings trainers Paul Nelson and Corrina McDougal for their Grand National Hurdles (4200m) win with The Cossack.
"It was great for Paul and Corrina and to get the Duke Of Gloucester Cup (with Nedwin) earlier in the day was good for them too," Duncan said.
"They beat my daughter (Georgina Duncan), who was on the second horse, Super Tap. She's down here studying so it was great to watch her nearly pull that one off too."