Sejardan prevails in Todman Stakes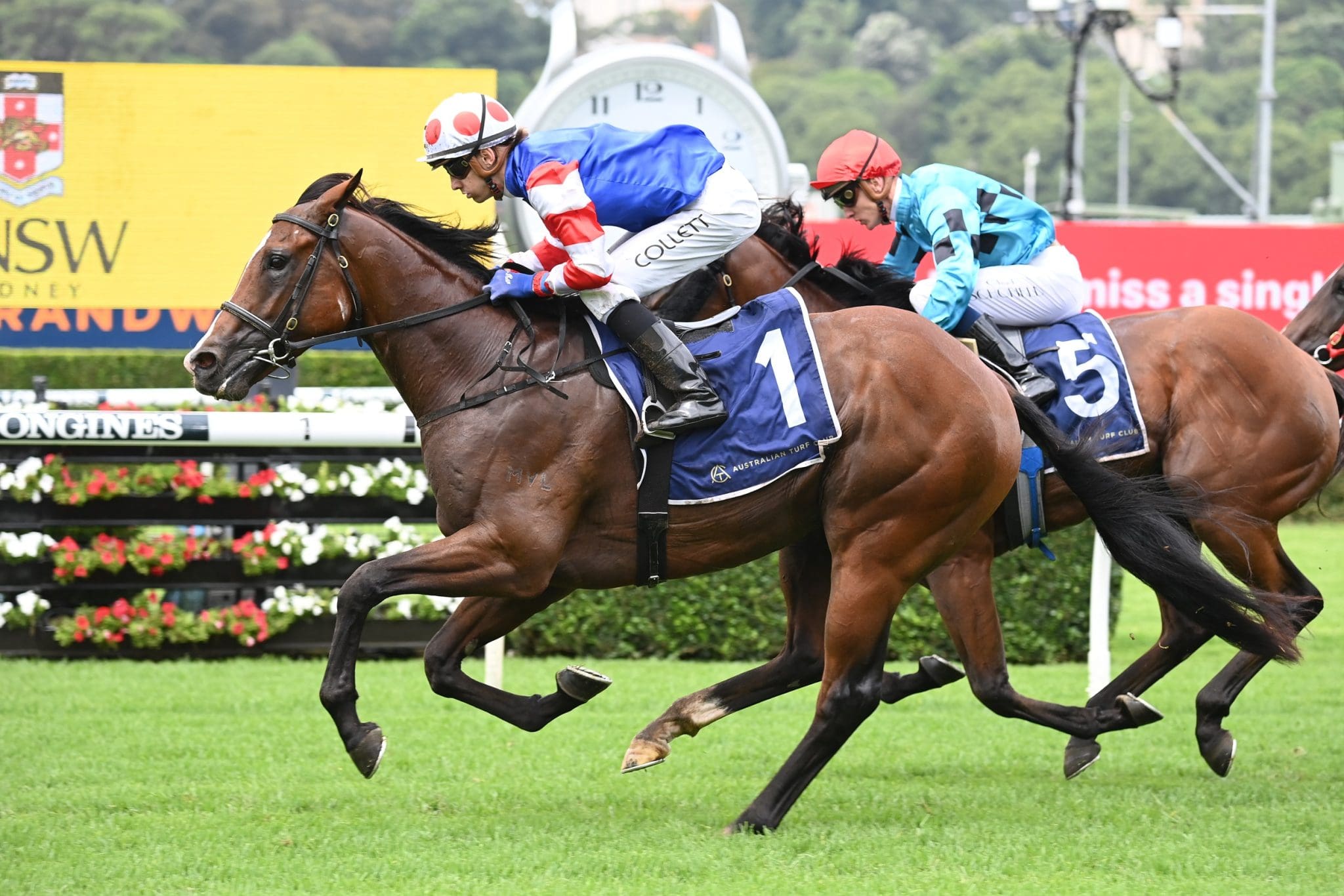 Sejardan returned to winning ways in the Group 2 Todman Stakes at Royal Randwick on Saturday, sticking his hand up as the leading chance in the Golden Slipper.
The Gary Portelli-trained son of Sebring won his first two career starts, before returning with an unlucky third in the Inglis Millennium on February 5.
Sejardan did get a fair way back in the eight-horse field, but the classy two-year-old proved too good for his rivals, circling the field to win by over half a length to Boyfriend and Shalatain.
Portelli will have a strong hand in the Golden Slipper on March 19, after Fireburn won last Saturday's Sweet Embrace Stakes in fine style.
Sejardan salutes in the Todman, all roads lead to the Golden Slipper! @GaryPortelli @aus_turf_club pic.twitter.com/5HI8vtpnV9

— SKY Racing (@SkyRacingAU) March 5, 2022
"It's a fantastic race to be holding at that time of the year as it's worked out. I've got the right horse," Portelli said.
"It feels a bit like déjà vu with She Will Reign. When you've got one of the best two-year-olds, you can do different things with those horses.
"The bad horses, or the average horses, can't cope with five weeks between runs and come out and win a $1 million race, they're looking for a paddock after a bit of pressure.
This bloke, I don't know, he's just different. If I choose the race, I have him ready for it, he races well."
Portelli likened the winning rider, Jason Collett, to "iceman" saying that he rode the horse perfectly.
Collett was full of praise of his mount post-race.
"I've loved him from day dot," he said.
"He is a raw type with a good head on him and he makes the job easy. It was a good effort today. He probably wasn't overly keen on that part of the track to be there and he had to do a little bit of work to get into the race but he toughed it out late.
"He sweated up beforehand but Gary said to me 'it's Grand Finals in two weeks' so I would like to think there is still a bit more improvement there and am looking forward to it."
Sejardan is now an equal $5 for the Golden Slipper, alongside Coolangatta who is set to resume in the feature race in a fortnight.