Schofer's success could end Sharrock boycott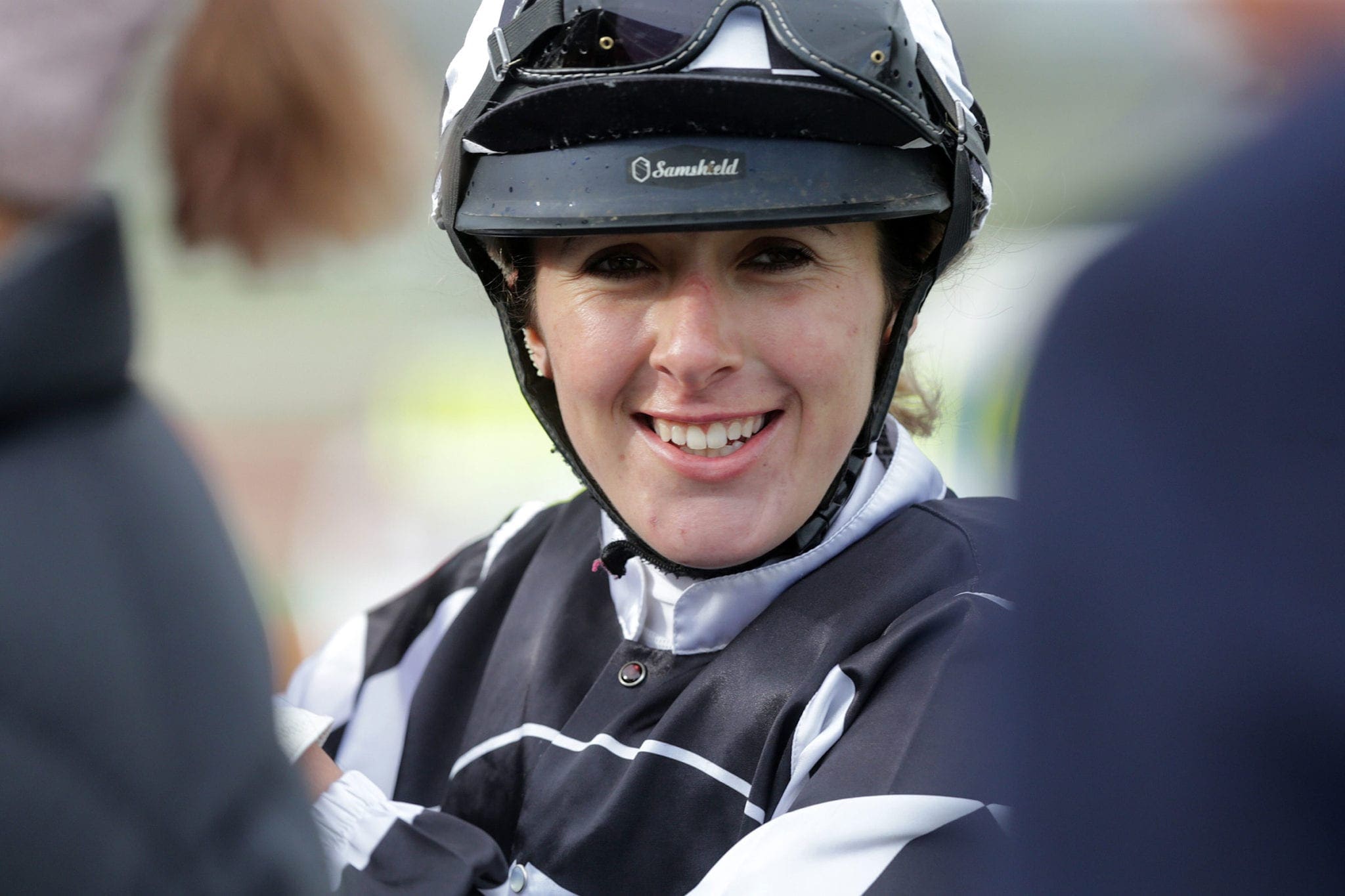 Out of principle, Allan Sharrock hasn't attended a horse of the year awards since 2006 but a promise to his stable apprentice Hazel Schofer could soon see him heading to the drycleaners with his tuxedo.
Sharrock made his stand against attending the awards after his star galloper Wahid was initially denied three-year-old of the year honours despite receiving more votes than Darci Brahma before he was later promoted to joint winner after an investigation into the fiasco.
But earlier this season Sharrock promised Schofer that if she could win the national apprentice premiership, he'd end his self-imposed awards boycott.
"I told her that if she won the apprentice title, I'd go back to the awards to see her presentation and the way things are going, I might have to dust off the old suit," Sharrock said.
Schofer, 22, is within touching distance of the lead in the apprentice race, with 56 wins going into Thursday's Wanganui meeting, just three wins behind frontrunner Kozzi Asano, who faces six weeks on the sidelines after breaking his collarbone in a fall at Woodville last Sunday.
Sharrock has mentored past champion apprentices Michael Walker and Matthew Cameron and would love to see Schofer pick off this year's title.
"To have her join Michael and Matthew would be a great feather in her cap, as well as mine," Sharrock said.
"She rides well. She doesn't ride in the South Island and at the moment isn't riding much below 56 kilos so to do what she's done is a great credit to her.
"She's claiming two kilos still but trainers are still happy to book her knowing they won't get her full allowance so she's pretty much riding as a senior already.
"The depth of our riding ranks are pretty thin at the moment and you take away the top few and she's right up with them."
Sharrock will continue to do his best to get Schofer to the title when he legs her aboard his key chances Darci La Bella and Sumi at New Plymouth on Saturday.
The New Plymouth trainer also has Butler fresh-up in the same race as Darci La Bella, the New Plymouth Auto Electrical Dash (1000m), and can't split the pair.
"They're both very smart gallopers. Butler trialled enormous with Hazel up at Waverley. He was probably carrying 62 or 63 kilos and came from last and got up on the line," Sharrock said.
"So I would have had him on top. But then I saw Darci La Bella's work on Tuesday morning and it was first-class.
"Depending on how Darci La Bella handles the track – and she will get first use of it – she might have the edge on the score of race fitness but I really can't split them."
Sharrock said Darci La Bella was likely to spell after Saturday's race but he believed Butler was capable of heading through to open company through his winter campaign.
"He's a really progressive horse and we think he'll handle the winter tracks pretty well. There's a good money Rating 74 race worth $50,000 at Trentham later this month so all going well, he'll be aimed for that."
Sharrock will also produce Collinstreet and Sumi later in the day.
"Collinstreet won first-up in a Rating 74 race last preparation but I can't see him winning this one," Sharrock said.
"He's working well and he's forward and handles wet ground but I think he's more a loose place chance this weekend.
"Sumi was a certainty beat at Te Rapa last start. I wasn't that keen to run her on a heavy track, especially drawn one in the last race but she can probably go back and come around them and her fitness might give her an edge.
"She's working well and she's got the ability. Win, lose or draw, she'll go to the paddock after this one."
Sharrock has a talented team to campaign through the winter with the likes of Aricina, London Express, Penelope Cruise and Ladies Man all good prospects over the upcoming months, while stable star Tavi Mac is also back in work.
"He's done two months already and he's back at the track, albeit looking like a portly pig," Sharrock said.
"He just does so well that I had to put him in a bull ring so he wouldn't put on too much condition, but he's still come back pretty robust. We'll get him up and ready for racing in July and then on to the Foxbridge Plate (1200m at Te Rapa in late August) and then Hastings."
Second in last year's Group 2 Foxbridge Plate, Tavi Mac won five races last preparation, including the Group 2 Manawatu Challenge Stakes (1400m) at Awapuni, and showed he wasn't far away at Group One level with his sixth placing in the Tarzino Trophy (1400m) at Hastings and fifth in the Telegraph (1200m) at Trentham.