Schofer looking to finish season with a bang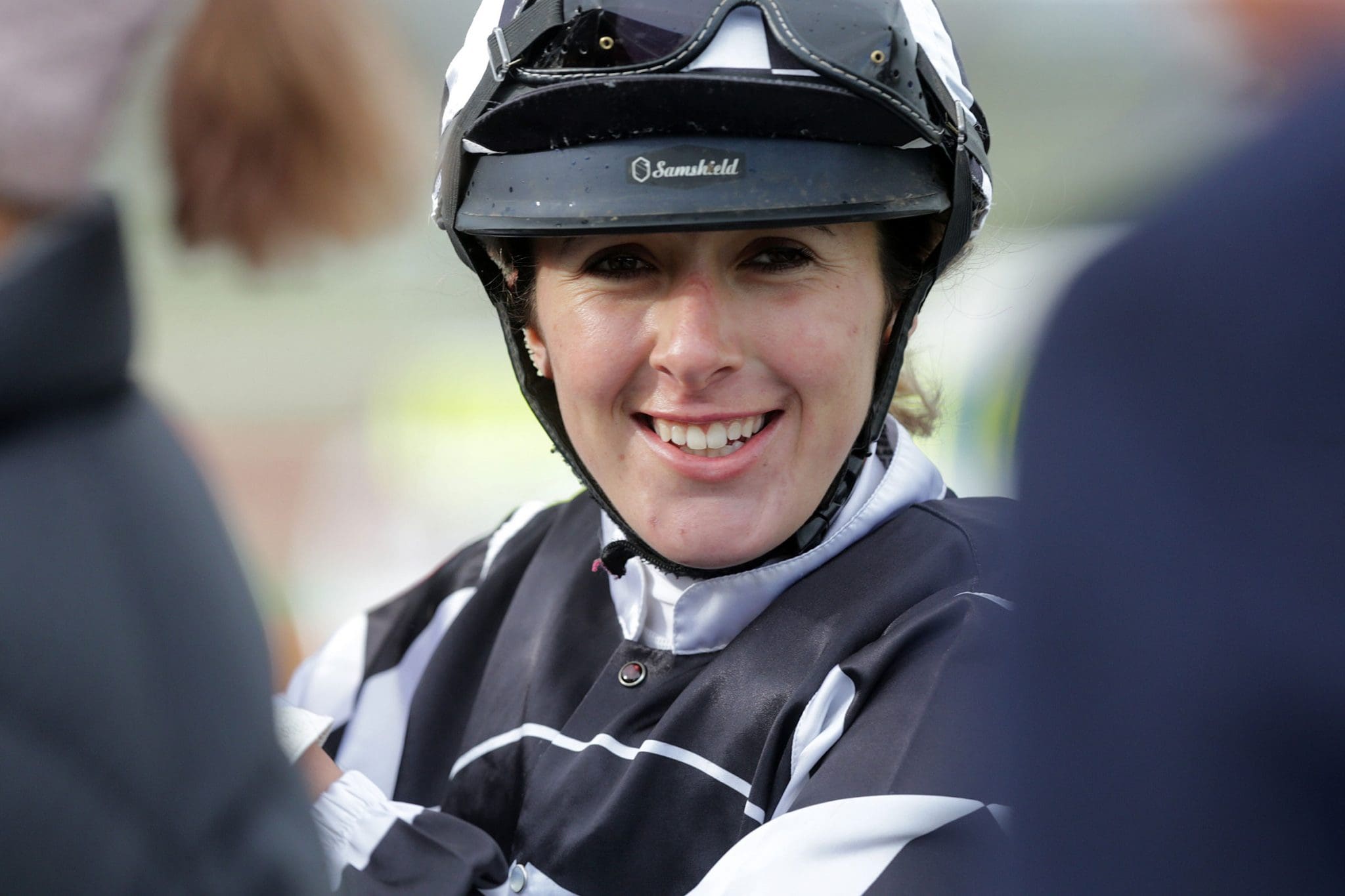 It's been a gruelling few months for Hazel Schofer, but all her hard work and determination has paid off after securing the New Zealand Apprentice Jockey Premiership in the final weeks of the season.
The Taranaki hoop has an unassailable 10-win lead over South Island apprentice Kozzi Asano ahead of the final day of racing on Saturday, and she said securing the title has been a big relief.
"The last two months have been a bit stressful, but it is a huge relief to get it done," Schofer said.
"I knew I had done as much as I could. It would have been a great season either way – to get 70-odd wins has been great, it has gone so much better than I thought it could."
While she has been pleased with her results this season, Schofer said the massive workload she has put herself under has taken a toll on her body, particularly in the last month.
After feeling unwell following racing at Cambridge on Wednesday, Schofer elected to withdraw from riding at Awapuni's Thursday meeting at the behest of employer Allan Sharrock.
"I am really starting to feel the effects of a pretty full-on season," she said. "I wasn't feeling too well after the races yesterday, so Allan (Sharrock) said it was best to try and rest up for Saturday and try to finish off strong."
Schofer has a strong book of rides on Saturday, including unbeaten juvenile Yeaboi in the Listed Courtesy Ford Ryder Stakes (1200m) for Sharrock.
"Yeaboi has trained on super from his win at Wanganui," Schofer said. "It was his first start so he has a bit to learn. Hopefully he is a bit more street smart this time.
"We have had a lot of rain in New Plymouth and he seems to be getting through the track alright, so I don't think (heavy) track conditions will be a bother to him.
"Blinkers go on, so that should sharpen him up a bit."
Schofer will also ride stablemate Butler in the Racing This Time TV On Facebook (1200m).
"Butler is a last start winner," she said. "It is a similar field to his last start and I think he can go out and win again."
Dolcetto also presents as a nice chance for Schofer in the Courtesy Ford 1600m, although she admits her one-kilogram claim won't give the eight-year-old gelding much weight relief from his 62kg impost.
"He has had two good thirds in his last two starts," Schofer said. "He has got a lot of weight and I don't take much off, only a kilo, but he is a big strong type and the weight doesn't seem to bother him too much. I think he should be a good chance."
Schofer will continue to ride for another week to contest the Group 3 Winning Edge Presentatations 124th Winter Cup (1600m) at Riccarton with Justaskme next Saturday, but said she would then take a few weeks off to try and recuperate from this season's efforts.
"It has been a long haul for me, especially with my weight over the last few months," she said.
"But I am looking forward to the Winter Cup ride. They go in with 60kg, so I won't have to sweat before that.
"I will then take a few weeks off and try and give my body a rest. I have been sick on and off for the last month so I will eat normal for a little while and try and recuperate."
While Schofer has experienced a career-defining season, employer Allan Sharrock has also posted all-time best marks in both wins and prizemoney, and victory in the Ryder Stakes on Saturday would extend his stakes tally to eight this season, another personal best.
"He has been very happy," Schofer said. "I think he is rapt with the season he has had, let alone how I have gone."
With her premiership win, Schofer has added her name to the honour roll of top jockeys apprenticed to the New Plymouth trainer, which includes the likes of Michael Walker and Matt Cameron.
Schofer said she owes a lot of her success to Sharrock and other trainers who have taken a chance on the high weight apprentice.
"I have had a huge amount of support from Allan this season and a lot of his owners giving me the opportunity to ride their horses," she said.
"He has given me so many race rides this season, which is great. It shows his support and that he thinks I can get the job done.
"I have ridden a lot of races this season only claiming half (a kilo) or nothing at all, so the support from trainers means a lot.
"I wouldn't have had the number of rides I have had without trainers taking a chance on me not utilising a whole claim."