Russian Fable to conclude racing chapter for Hughes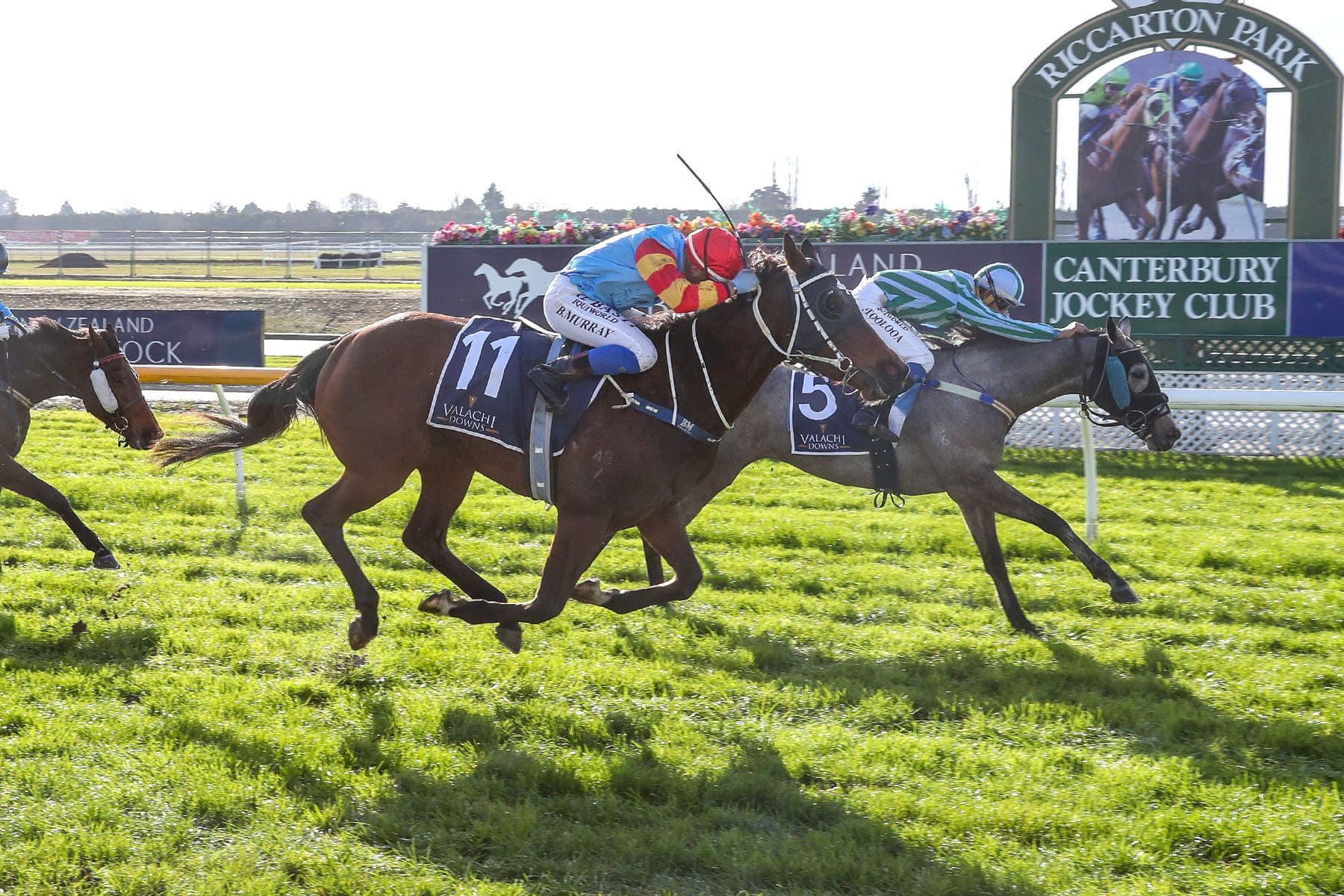 Popular Riccarton trainers Kevin and Pam Hughes will bow out of racing with Russian Fable their sole representative on their home track on their final day on Saturday.
The Hugheses said the time was right for them to retire from racing after what has been a memorable association with the sport.
Kevin Hughes racked up his 500th winner last season, the latest milestone in a career which saw him produce flat and jumping horses of the highest calibre over a 50-year period of training.
"It's been a great journey," he said.
"We were just going to step aside quietly but an owner said he'd like us to have one more runner in our stable colours.
"We all get old and sometimes you don't know how old you are getting. This will give us a chance to stop and look around, I guess.
"I've never really thought about it. We used to do a lot of travelling but because of COVID we can't really travel too much right now. But I think we'll fill in the time all right. The horses have always been our tie. Even when we got away for a few days, we were always thinking about the stable."
Hughes began training in the 1970s while he was working on a dairy farm near Palmerston North and got more involved after marrying Pam, an accomplished eventing rider.
"I had met and married Pam and she certainly tidied up a few of the skills I was lacking and away we went," Hughes said.
"Pam is incredible at teaching horses to jump and we have had some very talented jumpers over the years. Eric The Bee was probably the best and he ended up taking us around the world. He won the Grand National Hurdle (NZ) and Steeplechase and we ended up taking him to America and Italy for jumping races during his career. He won 12 races with nine of those over fences and was just an amazing horse."
The Hughes' prepared Eric The Bee from Riccarton, having moved south in 1992 to be closer to family and have never looked back since.
"Riccarton has always been an iconic place, a great racetrack and it's been a great place to train. We only live five minutes away from the racecourse so we'll still keep in touch with people. It will be nice going to the races not having to worry about whether the horse is going to win or not."
Among their best flat performers have been Group winners Emily Margaret, Carnival, Cotton Club, along with the likes of Brown Eyed Grace, Maybe Miami, French Polish, AussieAussieAussie and Son Of Zac.
Hughes said aside from his big wins, his fondest memories were from the fun he had at the carnival meetings, chiefly from New Zealand Cup week, the Riverton Easter meeting and the West Coast circuit after Christmas.
"Those days were tiring because we worked hard but we had a lot of fun as well. They were special days that we really enjoyed," he said.
"We've had a lot of good success over the years. We'll miss it a lot. It's been a life journey. But we've got to look forward now. Pam's pretty relieved to stop. She's a passionate golfer and she thinks she'll get me into it too. I might be too old to bend but we'll see."
Hughes wasn't convinced they could bow out of training as winners but was optimistic that Russian Fable would run well.
"She'll be a nice horse as she goes on and she's a nice horse to have a go with for the final time," he said. "We'd like to go out winning but you never know when you go to the races. She's well and she's in a nice race but we'll see how it goes."