Royally bred filly makes belated debut a winning one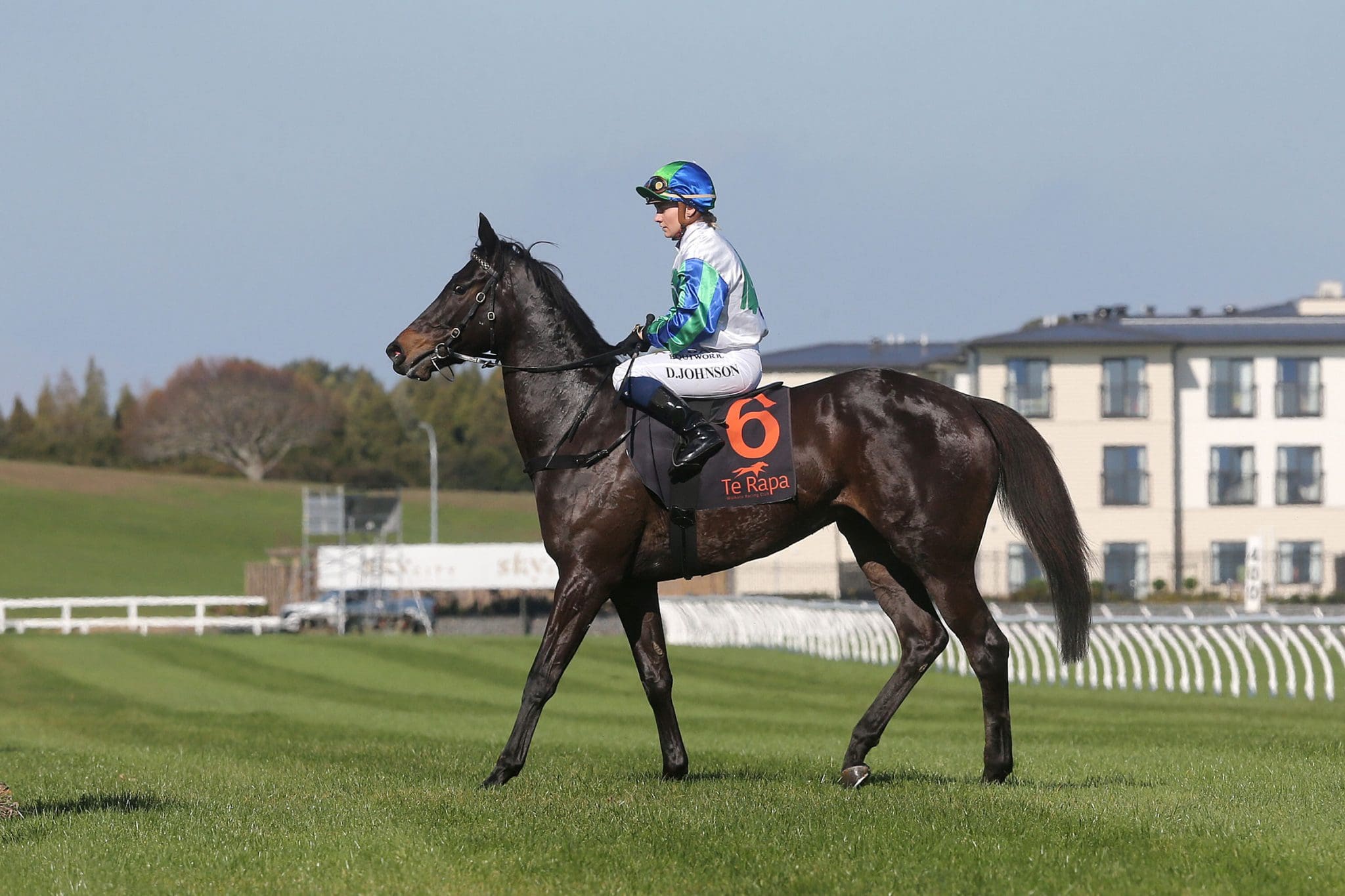 Debutante It Might Be You looked to have a bright future ahead of her as she easily won a maiden 1200m event at Te Rapa on Saturday.
Despite being caught wide on the pace throughout, the Michael Moroney and Pam Gerard-trained daughter of Savabeel was handled patiently by rider Danielle Johnson and once asked to extend in the straight quickly gained the ascendency, before cruising to the line nearly four lengths to the good of her nearest rival.
Bred and raced by Waikato Stud's Garry Chittick, It Might Be You was favoured to get her raceday career off to the best possible start after winning a 1050m trial at Taupo earlier in the month, albeit much later in the season than originally expected.
"We had her ready to go when she put her leg through a fence, but it's amazing how they recover," Chittick said.
"Sam McLeish, here on the farm, and Pam have done a bloody good job. And our vet Chris Phillips, but it's just a time thing and she's been in and out (of work).
"But, if you take away the injury, sometimes the extra time does the horse a lot of good.
"We're likely to poke around and try to win a few races with her through the spring, and maybe consider going to Australia next autumn, if she's up to it.
"It's a very good family that was running a bit short on females. We were always going to retain her, regardless of the injury, especially with what we see top mares are making off the track and their commercial breeding appeal, you're better to breed your own."
It Might Be You is out of the stakes-winning Group 1 Telegraph (1200m) runner-up Tootsie and is a three-quarter sister to triple Group Two winning stallion Ocean Emperor.
"It's been our policy for a long time at Waikato Stud, trying to hang on to worthwhile fillies," Chittick said.
"We sell good fillies too, obviously, but our policy by and large has been: if we've got a mare we like, we try and keep the first two fillies, so you don't lose the family if something goes wrong.
"After that, we're usually pretty happy to sell because you've got to get money from somewhere.
"We've got Movie (Savabeel) out of Tootsie and now this one, which is about it at present for fillies out of her, directly."
Gerard did have some concerns about the Heavy10 surface on the day after Te Rapa had experienced significant rainfall during the week.
"I was concerned about the track conditions, but her work during the week on a heavy track at Matamata was actually very good," she said.
"She was a little bit legless when trialling on Slow7 at Te Rapa, but that was in May and she's come on a lot since then.
"She's really clicked on and was jumping out of her skin in preparation for racing. Also, there didn't seem to be a lot of options in the next couple of weeks so we were happy enough to line her up.
"Her last two trials had been very good. She's a filly with ability and we are very happy with her progress.
"We wanted to teach her to do things correctly and if she keeps progressing the right way she could end up over in Melbourne, with Mike (Moroney). But she's still in the educational process."
The victory also brought up a special milestone for Johnson as it was her 150th win for the season, although she soon extended that tally with victory aboard the Emma Davies-trained Gerda in race four.